Reminder over M56 and A5036 options consultations closing date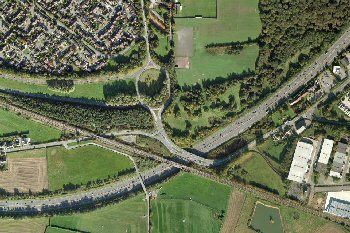 RESIDENTS across Merseyside and Cheshire are being reminded that consultations over 2 major road improvements; delivering better journeys and a multi million pound boost for the local and regional economy; will end in a few days time. The 6 week public consultations over Highways England's shortlisted options for a brand new Junction 11a along the M56 near Runcorn in Cheshire; serving the new Mersey Gateway bridge; and improvements to the A5036 Port of Liverpool route, on Merseyside, which started back in January 2017 and closes on Monday, 27 February 2017. The consultation included a series of public information events near both locations. Money for each of the improvements is included within the Government's £15 billion 'Road Investment Strategy' and as well as improving journeys for commuters and commercial road users, it will support future investment in jobs and housing. Tristram Bardrick, Highways England's project manager for the M56 Junction 11a scheme, said:- "Whether it's been from people attending one of our public information exhibitions or filling in a questionnaire, we've had a fantastic response to both consultations and everyone's views will be considered as we work towards determining which of the options to take forward to the next stage of design for a start of work before the end of 2020 We would like to thank people who've been involved so far and encourage anyone with an interest in either of the 2 projects to let us know what they think by Monday week."

Carl Stockton, Highways England's project manager for the A5036 scheme, said:- "While we have had a tremendous response so far with over 1,000 questionnaires completed and returned; either through the digital link or in the post direct to the team; we want to hear as many views as possible by 27 February 2017."

The options for the A5036 link between the motorway network, at Switch Island and the Port of Liverpool, remain a choice between improving the existing road or building a brand new bypass through Rimrose Valley, although some of the ideas have changed. New plans include modifying suggested junction improvements along the existing road to reduce the impact for local people. Options for the new M56, Junction 11a, including 2 different ideas for modifying the existing Murdishaw Roundabout, with the A553 Southern Expressway. An option for a new Junction West of Murdishaw Roundabout has now been discounted.

More information, including consultation brochures and electronic versions of the questionnaires are available online:- A5036 - M56 Junction 11a.

Anyone with any questions about how to get involved can also call the Highways England customer contact centre on:- 0300 123 5000.
Please see our previous report on this issue by clicking on these links...
'Have your say' - Port of Liverpool Access Scheme.
Shortage of rural GPs leave rural patients with out cover
THE Rural Services Network is backing calls for urgent government action to help recruit more GP's and other health professionals to work in the countryside. Rural Services Network chief executive Graham Biggs said:- "The situation is so bad that some rural patients are having to wait the best part of a month to see a Doctor."

It follows the revelation that a shortage of Doctors means patients in part of rural Lincolnshire must wait 4 weeks to see a GP. Manjeet Gill, chief executive of West Lindsey District Council, said:- "Some of our practices have 4 week waiting times to see a GP and have failed to recruit more Doctors; that's despite many efforts at recruiting and many forms of incentives and attraction packages."

West Lindsey Councillors recently passed a motion calling on the government to provide extra funding to attract GP's and health professionals to the area. They are proposing a system of "rural weighting" payments by the NHS and Government to make it more financially attractive for Doctors to work in Villages and Market Towns. The motion was submitted by District Councillor for the Gainsborough North Ward and Treasurer Gainsborough and District Conservative, Branch Sheila Bibb. Councillor Bibb said:- "Here in West Lindsey, there are places within the district where appointments with a doctor involve a 4 week wait, longer than the national average. This is a very different experience to the situation in many urban areas; and in part due to the inability to attract GP's to serve in a rural area."

West Lindsey Council says a system of "rural weighting" that could be similar to the accepted practice of "London weighting" might help to attract much needed physicians to the district. In turn, this would facilitate the better provision of NHS Health Services. Councillor Bibb said:- "We would like to encourage other rural authorities to support us in this and lobby their MP's as well."

We would like to know how long your have been waiting for a GP's and other health professionals in and around Merseyside and West Lancashire? Email us your thoughts and comments to:- News24@SouthportReporter.com or visit our Twitter page and fill in our online pole.

Still time to enter:- 'Young Tradesperson of the Year 2017'
BUILDERS' merchant Jewson is calling on construction professionals from across Merseyside to submit their entries for its Young Tradesperson of the Year competition, 2017. Following on from the successful launch in 2016, Jewson has recently announced the 2nd Young Tradesperson of the Year competition, that aims to showcase and celebrate the work of the building trade's freshest talent. New for 2017 is the introduction of 5 entry categories with a grand prize of VIP festival tickets, a holiday abroad and up to £250 worth of building materials from Jewson. The prizes will be awarded to the entries that impress the judges most.

The competition is open to anyone 30 years of age and under in a skilled trade and working full or part time in the construction industry. It is also open to apprentices as well as those who have recently received their qualifications.
Entrants are required to demonstrate their levels of skill and professionalism by submitting examples of their work and answering a short series of questions via the Jewson website, by 24 February 2017. Video entries are also encouraged, giving candidates a chance to show off some of their personality. Applicants are invited to enter the following categories:-
Best Apprentice.

Best Young Tradesperson Under 18.

Best Young Tradesperson 18 to 24.

Best Young Tradesperson 25 to 30.

Best Young Business Person / Entrepreneur.
David Fenton, Marketing Director at Jewson, commented:- "We see 1st hand the great work that young people are doing in the construction industry across the UK and, following a successful competition last year, we want to recognise even more of the talent that's out there. The next generation of tradespeople will be responsible for building the Britain of the future and we want to ensure they have the support they need as they start their careers. Celebrating the best of their work will not only encourage them to keep working at perfecting their trade, but can also help more young people to consider a career in construction."

► Each shortlisted entrant will receive an invite to attend the official awards event with a friend, and will receive a Jewson goody bag on the night.
► Each category winner will be rewarded with £250 worth of Jewson credit, a trophy and VIP tickets to the Red Bull Culture Clash Festival.
► The overall winner is set to receive £750 worth of Jewson credit, a trophy, VIP tickets to the Red Bull Culture Clash Festival and a holiday abroad.

► A shortlist will be decided by a panel of judges, made up of leading construction industry professionals.
► Following this, the winner will be announced at an exclusive awards event at the Custard Factory, in Birmingham, on 28 April 2017.

For full terms and conditions as well as information on how you can enter go to Jewson website...
Poundstretcher recalls Chocolate Crème Oreos because of incorrect allergen labelling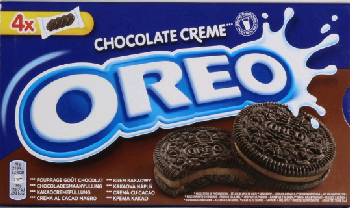 IF you are affected by an allergy or intolerance to wheat or gluten, and / or an allergy or intolerance to milk or milk constituents and you have got any Chocolate Crème Oreo 176g 4x packets, sold by Poundstretcher, take notice.
A batch of Chocolate Crème Oreo 176g 4x packets have been found to contains wheat (gluten) and milk making it a possible health risk for anyone with an allergy or intolerance to wheat or gluten, and an allergy or intolerance to milk or milk constituents. As result Poundstretcher is recalling all Chocolate Crème Oreo 176g 4x, with before end dates:- April 2017, May 2017, July 2017 and August 2017, carrying a EAN barcode:- 7622300360375.
If you have bought the product and have an allergy or intolerance to wheat or gluten and/or milk or milk constituents, do not eat it. Instead return it to the store from where it was bought for a full refund.
We have been told, that at this point in time, this incorrect labelling affects only Chocolate Crème Oreo 176g 4x sold by Poundstretcher, no other are known to be affected.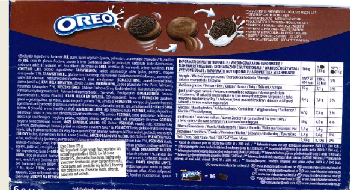 We are also informed that Poundstretcher has also issued a point of sale notice to its customers. These notices explain to customers why the product is being recalled and tell them what to do if they have bought the product.
Product details:-
Product:- Chocolate Crème Oreo 176g - 4x.
Best before end dates:- April, May, July and August 2017.
EAN barcode:- 7622300360375.