National Trust and Sefton Council to host special drop in event in Formby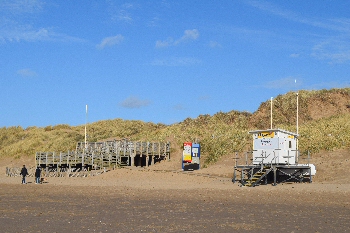 LOCAL people and coastal users are invited to come along and find out more about the potential transfer of land, at Formby Point, to the National Trust, at a special drop in event, on Saturday, 18 March 2017, on Lifeboat Road Car Park, from 11am to 3pm.

Staff and volunteers from the National Trust and Sefton Council will be on hand to talk to residents and users of the coast at Formby and to answer any questions. Children can get hands on with free activities and coffee and ice creams will be available for purchase.

The event follows the announcement last week that positive discussions have taken place between the National Trust and Sefton Council over the potential transfer of 204 acres of land at Lifeboat Road and Ravenmeols. If agreed, this would mean that the dunes and pine forests would become part of the National Trust's portfolio. 2017 marks 50 years of the National Trust caring for land at Formby and is also Sefton's Year of the Coast. The area is of vital importance for its mobile dune habitat and is home to rare wildlife including sand lizards, Northern Dune Tiger Beetles, Natterjack toads and red squirrels. It is also much loved and used by local residents and visitors.

Joanne Hudson, General Manager for the National Trust in Central and South Lancashire said:- "We are really excited about the opportunity this transfer would offer to improve visitor facilities and access along the coast, working together with local people to shape future plans. We've already been talking to people over the past year about what they would like to see improved. So far, we know that they would like more toilets, to buy a cup of coffee and to continue to visit this special place. Our aim is to ensure that this amazing stretch of coast will be protected and can continue to be used and enjoyed by future generations. We hope you will come and talk to us, ask any questions you may have and tell us what you would like to see happen at Formby Point."

Cllr Ian Maher, Labour Leader at Sefton Council, added:- "Positive discussions have taken place with National Trust with the view of transferring land to them to develop further and secure the future of this fantastic coastline. We see this as an amazing opportunity where National Trust can improve and invest on this piece of land for the benefit of our communities and the many visitors to our borough. The drop in session is a perfect opportunity for people to find out more about this exciting development so please come along and feel free to ask any questions. We really want to hear peoples' views to help develop this site for future generations."

Residents can also discover what makes this stretch of coast so special on a series of Spring walks and talks throughout April and May. These will provide a chance to explore the local wildlife, including learning more about its rare squirrel and toad residents.

For more information please visit the National Trust's website.

Any objections or representations to the proposed disposal must be made in writing and addressed to:-

Mr David Street
Assets and Property Manager
Sefton Council
Magdalen House
30 Trinity Road
Bootle
Merseyside
L20 3NJ
UK

No later than 22 March 2017.

How many smoke alarms do you have in your home?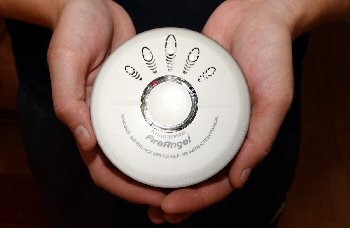 FIREFIGHTERS in Merseyside are asking residents to make sure they have at least one working smoke alarm on every level of their home.

Most people know a working smoke alarm can save lives by providing those vital few seconds needed to escape a fire. But, despite the majority of homes (88%) having at least one working smoke alarm in their home, smoke alarms alert householders to a fire in England in only a third of cases.

The most common reason a smoke alarm failed to activate was because the fire was outside its range.

For this reason, Fire Kills and Merseyside Fire and Rescue Service are encouraging people in Merseyside to have a think about the smoke alarms in their home.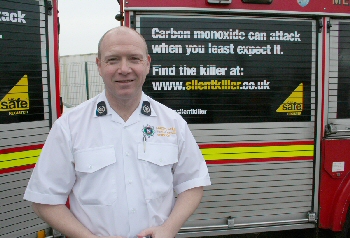 Group Manager Gary Oakford said:- "We must all make sure that we have enough smoke alarms to cover our whole homes. If you don't have enough, or they're not in the right place, you might not be alerted in time. The vast majority of us now have at least one smoke alarm in our homes, but early detection and warning is vital to reduce the devastation a fire in the home can cause. That's why it's so important that you have enough smoke alarms and that they are in the right place to have the best chance of alerting you and your loved ones to a fire. You should make sure you have at least 1 smoke alarm on every level of your home, preferably in hallways and landings. Placing smoke detectors near to sleeping areas and in rooms where there are electrical appliances could give you the extra warning you need. It's also important to remember that smoke alarms don't last forever; the power might work, but the detection mechanism deteriorates with time. So whether they are battery operated or wired to the mains, to work at their best they should be replaced every 10n years. If you are have less able relatives or neighbours be sure to check that their homes have enough smoke alarms in the right places too. And finally, don't forget to test your smoke alarms every month."

Merseyside Fire and Rescue Service offers these 5 smoke alarm top tips:-

► Install at least 1 smoke alarm on every level of your home.
► The ideal position is on the ceiling, in the middle of a room or on a hallway or landing.
► Consider fitting additional alarms in other rooms where there are electrical appliances and near sleeping areas.
► Don't put alarms in or near kitchens and bathrooms where smoke or steam can set them off by accident.
► Replace your smoke alarms every 10 years.

For more information, visit Fire Kills on Facebook, or call Merseyside Fire and Rescue Service on:- 0800 731 5958.