Countdown is on to North West's premier road race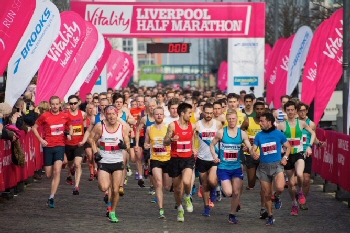 THE 2 week countdown is on until runners from across the world descend on Liverpool to take part in 1 of the City's largest annual sporting events.

More than 5,000 runners will come together on the start line at Pier Head Liverpool, on Sunday, 2 April 2017, for the Vitality Liverpool Half Marathon 2017.

Described by organisers as the North West's premier road race, the 13.1 mile challenge attracts runners from across the UK and overseas.

The grandstand start and finish line area on the City's stunning UNESCO World Heritage Waterfront provides an iconic backdrop to 1 of the region's most established race events; this is the race's 24th consecutive year.

The race starts at 9am and is part of the national Vitality Run Series; it is the only event in the series in the North of England. This is Liverpool's third year of a sponsorship agreement with Vitality.

Vitality Liverpool Half Marathon is organised by BTR Liverpool, the leading independent organisation for creating, managing and delivering headline race events across Liverpool City Region.

The BTR event portfolio also includes:- Liverpool Santa Dash; Mersey Tunnel 10K; Port Sunlight 10K/5K/1K; award winning Wirral Half Marathon/10K; 26 mile Whistle Stop Tour Of Wirral; and 52 mile Tour Of Merseyside.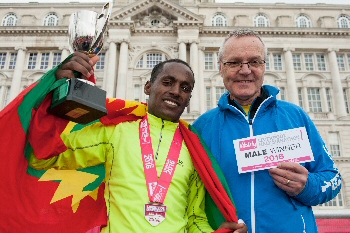 BTR Race Director Alan Rothwell commented:- "The Vitality Liverpool Half Marathon officially kick starts another exciting year of running for BTR Liverpool. It's the biggest road race in the BTR portfolio and a real highlight, so we cannot wait to get 2017 off the ground with the North West's premier road race. 1st introduced to the race calendar in 1994, it still continues to have a strong domestic and international draw 24 years on. Many of our regular runners tell us that this was their very first half marathon race, so it's great to welcome back familiar faces each year and see them running alongside newcomers starting out on their running journey. Entries for the half marathon are still open so come and join us for a fantastic day. Planning is already well underway for the 2018 event; our milestone 25th silver anniversary celebration race."

Participants from across the globe are travelling to Liverpool specially to take part in the Vitality Liverpool Half Marathon, from countries including:- Austria, Brazil, Denmark, France, Germany, Italy, Malta, Netherlands, Norway, Qatar, Singapore, South Africa, Spain, Switzerland, Sweden and the USA, as well as those closer to home including the Isle of Man and Ireland.

The Vitality Run Series brings together 8 of the UK's most exciting running events to provide all runners, irrespective of ability, to take on their next challenge and be inspired to reach their own personal goals.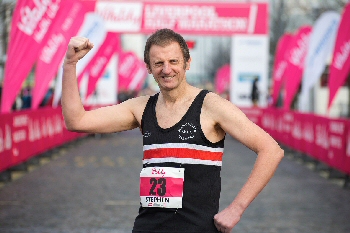 Vitality CEO Neville Koopowitz added:- "With just 2 weeks until the Vitality Liverpool Half Marathon, I want to thank all those who have registered to run and all those currently working hard to ensure it will be a fantastic race. It promises to be a great day for runners and supporters alike."

The race route features some of the City's most iconic landmarks including Albert Dock Liverpool, the Museum Of Liverpool, Liverpool Cathedral, and Sefton Park Palm House. A 3 mile home straight along Otterspool Promenade brings runners back to Pier Head Liverpool to cross the finish line in front of the magnificent Three Graces; the Royal Liver Building, Cunard Building, and Port of Liverpool Building; and of course, under the gaze of the Liver Birds.

Hot favourite to take top honours in the half marathon is Liverpool Harrier Dejene Gezimu, who swept the board of BTR races in 2016. Gezimu took first place in 2016, narrowly missing out on setting a new course record; so this time he is back and goes into the race on good form.

Returning for 2017 to continue his unbroken record of taking part in every Liverpool Half Marathon is Stephen Symons from Manchester. Despite suffering from a brain haemorrhage in November 2012, Stephen still managed his continuous run in March 2013 and took part accompanied by family. The 51 year old, who runs for Manchester YMCA Harriers Club, is back for his 24th successive year.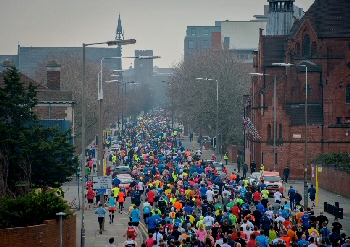 Last year, a new race was added to the day's proceedings with the BTR Liverpool 10 Mile Road Race. This race has already sold out for 2017.

Entries are still open for the half marathon. All finishers receive a bespoke medal, commemorative T-shirt and goody bag.
Register online at:- www.btrliverpool.com
Website:- btrliverpool.com
Facebook Facebook/BTR Liverpool
Twitter @BTRLiverpool
The new digital kids on the block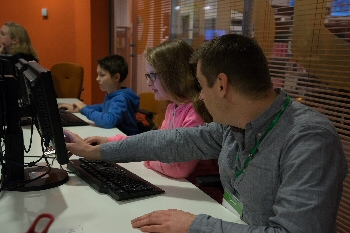 THE next generation of computer experts are to be trained in Liverpool's libraries as part of a new initiative funded by the Arts Council. Liverpool City Council has secured £75,500 to develop code clubs for hundreds of children and young people over the next year.

The 'Maker Difference' project at Liverpool Libraries will provide creative learning opportunities for children and young people aged from 8 to 18 from four communities in the City Centre, north Liverpool, Speke and Toxteth.

The investment will support young people to engage with technology in innovative ways, helping to develop their creative and digital skills. It includes online information literacy, media literacy and digital well being and identity.

It will also encourage participation from disabled young people via on site clubs, weekly workshops and participation in cultural events and creative digital festivals. The sessions will be delivered by local digital entrepreneurs who will give up their time to help inspire youngsters with an interest in technology.

Assistant Mayor and Cabinet member for libraries, Councillor Wendy Simon, said:- "This is a fantastic project which will help equip our children and young people with many technological skills that they can use in everyday life and help create tomorrow's workforce. Computers are an essential part of our lifestyle and everything we do now involves some form of technology. Liverpool has a burgeoning digital sector and this project can only help harness and develop the next generation of computer programmers. This is another example of our commitment to using our libraries to engage with local communities of all ages in different and innovative ways. They are much more than just a place to go and borrow books."

Sarah Maxfield, Area Director North at Arts Council England, said:- "The Arts Council is the national development agency for libraries in England and we're delighted to be investing over £1 million in libraries across the North through our Libraries Opportunities for Everyone Innovation fund. This programme has given us a fantastic opportunity to support new activities in libraries and to reach people who might not normally use their local library service."

The City Council is working on the project with Wehearttech - a community interest company committed to using technology for social good and DoES Liverpool; a community of people with a diverse range of skills and interests such as entrepreneurs, developers and hardware engineers.
Funding approved for sustainable transport schemes
WIRRAL Council's transport network is set for further improvements after the Council leader accepted a grant of more than £3 million from the Liverpool City Region Combined Authority.

Following on from announcements earlier this month that the Council is investing more than £5 million on programmes to improve highway maintenance works and integrated transport in Wirral, yesterday's decision will enable several sustainable transport projects to proceed.

The allocation of £3,025,000 will allow Wirral Council to carry out the 2nd Phase of the Sustainable Transport Enhancement Programme (STEP) that improves pedestrian and bicycle access to areas in Wirral that are vital to economic growth in the area. The Council will also contribute more than £250,000 to the scheme, bringing the total investment to £3,282,000.

Council Leader, Cllr Phil Davies, said:- "I am delighted Wirral has been successful in securing more than £3 million to deliver 5 major transport projects; helping to make key employment and retail sites in the borough more attractive, more accessible and less congested. The success of our economy depends upon good transport links. We are working constantly to make it easier and safer to travel around Wirral and we will continue to invest in our local infrastructure to keep the borough moving."

The 5 schemes which will benefit from this latest funding award are:-

► Northbank East – to improve pedestrian and cycle access to Wirral Waters' West Float development

► East Float / Duke Street – improving facilities for pedestrians and cyclists to safely use this key route between Birkenhead and Wallasey to access employment opportunities

► Campbelltown Road – improving accessibility for pedestrians and cyclists to Rock Retail Park and employment opportunities around the Cammell Laird site

► New Chester Road – improving connections between the Croft Retail Park and the Wirral International Business Park

► A41 Carlett Park link – improved and safer links to the International Business Park for cyclists and pedestrians, including the provision of a new off-road route and new crossings.

STEP is a 6 year programme across the Liverpool City Region running from 2015-2021. After the announcement of the Growth Deal in 2014, the Government made a total of £41.4m available to the LCR to deliver the programme. Wirral initially received £1.7 million in July 2015, for years 1 and 2 of the local STEP programme.

Cllr Davies added:- "We have pledged to provide a transport and technology infrastructure in Wirral that is fit for the future and this funding will help us to deliver that in the next 3 years by ensuring safe, affordable, well maintained and efficient transport networks which give local residents better access to employment opportunities, leisure facilities and community services."

Celebrating Sgt Pepper at 50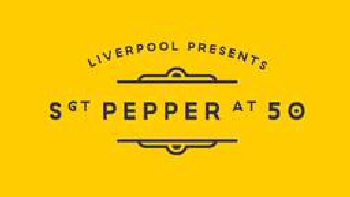 LIVERPOOL is set to embark on a never before seen celebration of 1 of the most influential albums of all time:- 'Sgt. Pepper's Lonely Hearts Club Band.' Hailed as the 1st ever 'art rock' album, the City is curating a unique festival which brings together world renowned artists and Liverpool based talent, to pay homage to the 50th Anniversary of what is widely regarded as the best rock and roll album of all time.

Sgt Pepper at 50 - Heading for Home will use each track on the iconic Beatles album as the creative springboard for 13 brand new events. The world premiere commissions reimagining the original track, which will evolve into a mixture of large and intimate events covering the worlds of art, dance, music, poetry and theatre.

For more than 2 weeks, there will be performances, installations, live spectacle and moments of surprise across the City, as the spotlight will fall on Liverpool to celebrate their most famous sons in a way befitting of a record which broke the mould and changed music forever.

Conceptually driven by notable Artistic Directors Sean Doran and Liam Browne, the festival runs from Thursday 25 May until Friday 16 June and will see the involvement of international names such as GroupeF (the organisation behind several Olympic and Paralympic closing ceremonies), Mark Morris Dance Group (one of the world's leading dance companies), Judy Chicago (iconic American feminist artist), John Cage (1 of the American greats of experimental music), Jeremy Deller (Turner Prize winning conceptual artist), author Frank Cottrell Boyce, DJ Spooky (American composer) as well some of the very best Indian musicians in the world such as Grammy award winner Pandit Vishwa Mohan Bhatt.

The events will take place at locations across the City, including Liverpool's Royal Court, Hope Street, Woolton Picture House, Camp Hill, Tate Liverpool, St George's Hall and Aintree Racecourse.

The artists will work in partnership with Liverpool-based cultural organisations to bring to life each incredible activity.

The festival has been made possible with National Lottery investment of £750,000 from Arts Council England's Ambition for Excellence scheme.

The exclusive events will be a mixture of ticketed and free, and there will also be the opportunity for audiences to get involved and perform in a number of the works themselves. Information on tickets and getting involved can be found online.

The commissions are presented to give a sense of the original album; events inspired by tracks from Side One will be performed over the 1st weekend; 1 June to 5 June 2017, and Side 2 over the 2nd weekend, from 8 to 11 June 2017. They will be bookended by Sgt. Pepper's Lonely Hearts Club Band which will act as the overture (25-27 May), and A Day in the Life will be the finale on 16 June 2017. A snapshot of what to expect from Liverpool Presents Sgt Pepper at 50 is as follows:-

Pepperland (Inspired by the track Sgt. Pepper's Lonely Hearts Club Band)
Thursday, 25 May 2017 – Saturday, 27 May 2017 - Liverpool's Royal Court. Ticketed event - £24.50 to £28.50 for standard, £15.50 concession

A world dance premiere is heading to Liverpool's Royal Court as Mark Morris Dance Group present new work featuring an original score inspired by Beatles tracks, which will be performed live by a chamber music ensemble. The tracks include Sgt. Pepper's Lonely Hearts Club Band, With a Little Help From My Friends, A Day in the Life, When I'm Sixty Four, Within You Without You, and Penny Lane This captivating hour-long production is ideal for dance and Beatles fans alike and is the only UK performance of the work in 2017.

With a Little Help From My Friends
Thursday, 25 May 2017 and Friday, 16 June 2017, Citywide, FREE!!!

Presented by Metal, With A Little Help from My Friends is a song about friendship, loneliness and love. By 1967 The Beatles were the most famous people in the world; a totally alienating experience considering their youth, naturally they depended greatly on each other and on a few trusted friends for support. The relationship between the individual and society is a powerful theme in the work of Turner Prize winner Jeremy Deller and in his response to this song, he has made 2 public art commissions that examine the nature of friendship and self sacrifice, not just with those we know, but also between strangers. Be prepared to expect the unexpected.

Suspended Time (inspired by Lucy in the Sky with Diamonds)
Thursday, 1 June 2017, event starts 8pm with the 30min finale performance at 10.30pm, Camp Hill. Ticketed event only...

GroupeF - the French team led by Christophe Berthonneau which has been involved in several Olympic and Paralympic opening and closing ceremonies since 1992 and is recognised worldwide for its original pyro projects - are working with American-born Scott Gibbons, who is one of the most exciting electronic music composers around, to bring a light festival to the beautiful surroundings of Camp Hill. Part performance, part storytelling and part pyro display, this will be unlike any event staged before.

She's Leaving Home…
Wednesday, 31 May 2017 - Sunday, 18 June 2017, Private homes in Toxteth. Ticketed event - 13+ age recommendation...

This poignant track will be brought to life by the award winning young people's theatre company 20 Stories High in association with Phelim McDermott (Co-Artistic Director Improbable). Together they present a brand new play which has been researched and developed with young adults in Liverpool. The play will explore themes around housing, what home means and the moment when you eventually pack up and leave. With live music and puppetry, She's Leaving Home will be a breath-taking but intimate performance taking place in people's living rooms in the L8 area.

Fixing a Hole
From Thursday, 1 June 2017 - The White Tomkins and Courage Grain Silo, Regent Road, Stanley Dock. Free event..

Judy Chicago, an icon of American art, responds to the lyrics of Fixing a Hole with a spectacular mural on the walls of the monumental Grain Silo in Great Howard Street. The work is Chicago's largest painting to date. Celebrating the Beatles' album recorded 50 years ago, the artist, engages the local art community in her colourful celebration of the four famous lads from Liverpool. Meanwhile from Monday 29 May to Saturday 10 June 2017 visitors to Tate Liverpool are invited to participate in workshops where they can create their own image and text based art in response to the song Fixing a Hole to add to a collaborative wall work.

Mr Kite's MUSICIRCUS! (inspired by Being for the Benefit of Mr Kite!)
Sunday, 4 June, 2 to 5.50pm - Aintree Racecourse. Free event!

John Cage; 1 of the greats of experimental American music; who happened to be a neighbour of John Lennon in New York City and was responsible for helping the Beatle secure his green card, means he is forever entwined with the Beatles story. On the 50th Anniversary of Cage's ground breaking Musicircus, this commission is one of the biggest and most ambitious of the entire Sgt Pepper's programme. Taking over Aintree Racecourse and using the Beatles' back catalogue as inspiration to play out a strikingly original musical score, it will involve thousands of local people, performers and musicians. Expect it to be immersive, inspiring, noisy, joyful and un-missable.

Getting Better? (Inspired by Getting Better)
Monday, 5 June 2017 (ticketed performance) - Sunday, 4 June 2017 – Friday, 16 June 2017 (installation on display) - Liverpool Philharmonic Music Room and FACT. Performance tickets are just:- £12.90.

American composer, DJ and writer Paul D. Miller aka DJ Spooky takes a step back and questions whether the world is 'Getting Better' through a mixture of performance and an audio visual installation. Working in collaboration with multimedia artists, The Holladay Brothers, and guest artists, Miller will infuse technology to create a dynamic response to the question.

When I'm Sixty Four
Thursday, 8 June 2017 - Citywide. Free event.

Is age just a number? Are you only as old as you feel? This is all about an inter generational look at how people approach modern life and will focus on 14 to 64 year olds, looking at what age really means to them. We'll look at what it means to be 64 today. And we'll celebrate one of the most joyous of the Beatles songs with a mass sing along live on the radio. 64 choirs (of all ages) from across the City will join together to perform the track which has inspired this project. Headed up by BBC Radio Merseyside, the results of this exciting project will be broadcast on air.

Good Morning Good Morning
Friday, 9 June 2017, 7am to 9am - Citywide. Free and ticketed event.

Early birds will most certainly catch the cultural worm as organisations across the City throw open their doors so you can kick start your day with a culture fest. Theatre shows, clubs, galleries restaurants, cabaret, music venues and many more will all be inviting people in to make the most of this unique cultural opportunity. Programmed into BBC Music Day, and with the full support of BBC 6 Music, surprise performances will take place across the City for 1 'Good' morning only.

Let's not be ourselves (inspired by Reprise)
Friday, 9 June 2017, Venue TBC. Ticketed event.

Playing on the idea of the Beatles 'not being themselves' this will be a one off music event performed by leading artist performing incognito. A surprise venue and a surprise performance.

The Beatles Ragafest and Festival Village (inspired by Within You Without You) - Sunday, 11 June 2017 – all day event.

St George's Hall. Ticketed event with Free elements. Tickets from £10-£20
It's the sort of culture clash that this City embraces as it can only lead to great things; so expect nothing less when Neoclassical comes up close and personal to traditional and modern Asia. In a celebration of Indian culture which drew the Beatles to India, St George's Hall will be filled with ragas throughout the day which will see the very best Indian musicians in the world head to the Hall to perform, including the likes of Grammy Award winning musician Pandit Vishwa Mohan Bhatt, Rakesh Chaurasia and Anil Srinivasan. Produced by Milapfest; Britain's leading Indian arts development trust; expect a feast for the senses with a day of dance, music, food and yoga.

Rita Riot/Rita Requiem (inspired by Lovely Rita)
Saturday, 10 June 2017 - (early) to Sunday, 11 June 2017 (late)
Metropolitan Cathedral, Anglican Cathedral, The Oratory, St James's Burial Ground... Procession, performance, installation, requiem... Free event!

International performer Meow Meow is heading to Liverpool to give her take on Lovely Rita which tells the story of a female traffic warden. Known for pushing boundaries, Meow Meow will work with her Sleepless Beauties; acclaimed musicians, composers, sound designers and producers Jherek Bischoff and Jethro Woodward, and award winning designer Andrea Lauer; to produce a unique procession down one of the most iconic streets in the City. It will involve 300 members of a brass band, with a little help from the Kazimier. A thought-provoking installation in The Oratory will follow, with the event weekend culminating with both an "awakening" and a requiem. This will undoubtedly a first for Hope Street, the City, for traffic wardens and the world!

A Day in the Life: 24 Zero Hours (inspired by A Day in the Life)
Friday, 16 June 2017, Woolton Picture House. Ticketed event...

Writer Frank Cottrell Boyce and film director Carl Hunter of Liverpool based Hurricane Films, will capture the essence of Liverpool in a 'day in the life' documentary. Shot across 24 hours of 1 special day; the 1 June 2017 marks the actual Sgt Pepper 50th Anniversary; it will be premiered at Woolton Picture House, in the area where The Beatles lived.

Mayor of Liverpool, Joe Anderson, said:- "This is a landmark anniversary for a seminal album and we wanted to stage a fitting celebration which brings about a whole new interpretation of this classic piece of music. Sgt Pepper pushed creative boundaries and we want to do exactly the same; this is a festival which brings high end art in to the mainstream and gives it a Liverpool twist which is thought provoking, sometimes cheeky and always entertaining. It's a huge coup to have these critically acclaimed, international artists work in partnership with the incredible creative talent we have here in Liverpool and it will be fascinating to see their creative interpretations of each track brought to life. I would like to thank Arts Council England for supporting this ambitious programme and allowing the City to reach its creative potential which maintains our reputation as a European cultural leader."

Sean Doran, Co-Curator, Doran Browne, said:- "These 13 commissions invite artists not only to respond to the genius of The Beatles' Sgt. Pepper album but crucially to work with and take inspiration from the City of Liverpool, as a world stage and an unrivalled creative community. We were delighted to receive Sir Paul McCartney's blessing for our thinking and style of approach to Sgt. Pepper at 50 and honoured to have been asked to work with the City in this way".

Alison Clark, National Director, Combined Arts and Director, North, Arts Council England, said:- "Our Ambition for Excellence fund uses National Lottery investment to support the creation of work for major national moments. The events to celebrate Sgt Pepper at 50, on the scale and of the quality that this festival promises are very exciting. It will have huge appeal to many people, far beyond Beatles fans, and the 13 commissions are a unique opportunity for artists to make incredible new work connected to this iconic album, and for audiences to enjoy great art and culture."

For all the up to date details, to buy tickets and to find out how to get involved, please visit:- SGTPepperAt50.Com, or follow itsliverpool on Facebook, Twitter and Instagram.

Sgt Pepper at 50 - Heading for Home forms part of the City's 50 Summers of Love programme which consists of more than 60 events which celebrate the landmark period that was the Summer of 1967. Liverpool played a central role in the outpouring of creativity in 1967, in the year saw not only the release of Sgt. Pepper's Lonely Hearts Club Band, but also the publication of 1 of the World's most popular poetry anthologies:- 'The Mersey Sound' and the opening of the Metropolitan Cathedral; all of which will form part of some of the activities taking place.

50 Summers of Love runs from Wednesday, 12 April 2017, until early Sunday, 3 September 2017 and will showcase the incredible creativity which can be found in the City.

To see the latest information about 50 Summers of Love visit:- 50SummersOfLove.Co.UK.