'King of Pop' The Ledged Continues
Photos by Michael Cook and Stephen Connor Photography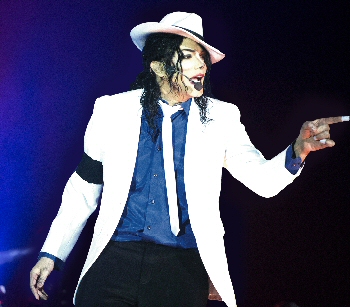 HOLLYWOOD Star of new Michael Jackson movie brings his tribute show to the UK for the 1st time and featuring Jackson's own guitarist!

Introducing Navi, the man that has been chosen by Hollywood to portray Michael Jackson in an upcoming Lifetime TV movie about the star, is bringing his incredible tribute show:- 'King Of Pop' (featuring Jackson's very own guitarist) to the UK this Spring. The tour takes in an initial 18 dates and starts, on 4 May 2017, at Preston's Guild Hall and culminates on 2 June 2017, at Dundee's Whitehall Theatre. The film titled:- 'Michael Jackson - Searching for Neverland' is expected to be released sometime in 2017.

Navi, who resides right here in the UK, is the man chosen for the sought after role, which focuses on the final 2 years of the stars life. Navi is widely regarded as the top MJ impersonator and actually worked for the star himself as his official body double / decoy. Furthermore, Navi once even received a standing ovation from Jackson after performing his tribute at 1 of the pop singers lavish birthday parties.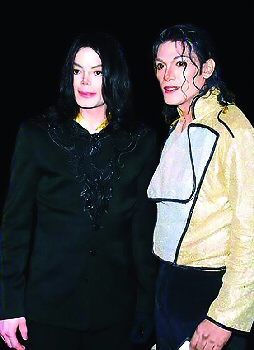 Talking about the movie and the upcoming UK tour, Navi said:- "The last few months in Hollywood has been an incredible experience for me. But now I'm looking forward to getting back on stage where I feel most at home. We have a great show lined up for the fans."

This amazing and unique show also features Michael Jackson's most iconic musician and legendary female guitarist, Jennifer Batten. Instantly recognisable among MJ fans due to her large blonde mane of hair, Jennifer strutted her stuff on all three of Jackson's record breaking world tours along with the famous Super Bowl ½ time performance and numerous music videos. For over 10 years she performed side by side with Michael who affectionately referred to her as his "Right Hand Woman."

Talking about the tour, Jennifer said:- "I'm really looking forward to playing Michael Jackson's music again with a top notch tribute in the UK. I remember the crowds in UK were mad crazy for Michael."

Don't miss King Of Pop, featuring all of Jackson's greatest hits such as:- 'Smooth Criminal', 'Beat It', 'Billie Jean,' 'Black or White,' 'Man In The Mirror' and the 'Jackson 5' classics. All performed by Navi with the backing of his incredible live band, dancers and special effects in a show suitable for the whole family.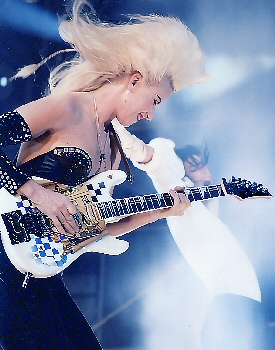 The dates are as follows:-

► 4 May 2017, PRESTON - Guild Hall, call:- 01772 80 44 44.

► 7 May 2017, SUNDERLAND - Empire, call:- 0844 871 3022.

► 8 May 2017, BIRMINGHAM - Alexandra, call:- 0844 871 3011.

► 9 May 2017, BILLINGHAM - Forum, call:- 01642 552 663.

► 10 May 2017, AYLESBURY - Waterside Theatre, call:- 0844 871 7607.

► 11 May 2017, SOUTHEND - Cliffs Pavilion, call:- 01702 351135.

► 12 May 2017, DERBY - Arena, call:- 01332 255800.

► 13 May 2017, HASTINGS - White Rock Theatre, call:- 01424 462288.

► 14 May 2017, YORK - Opera House, call:- 0844 871 3024.

► 16 May 2017, HULL - City Hall, call:- 01482 300 306.

► 17 May 2017, LINCOLN - Theatre Royal, call:- 01522 519999.

► 18 May 2017, TELFORD - Shrops The Place - Oakengates Theatre, call:- 01952 382 382.

► 20 May 2017, TORQUAY - Princess Theatre, call:- 0844 871 3023.

► 27 May 2017, LIVERPOOL - Echo Arena (Auditorium), call:- 0844 8000 400.

► 29 May 2017, MANCHESTER - Palace Theatre, call:- 0844 871 3019.

► 31 May 2017, CARDIFF - St. David's Hall, call:- 029 2087 8444.

► 1 May 2017, LEICESTER - De Montfort Hall, call:- 0116 233 3111.

► 2 May 2017, DUNDEE - Whitehall Theatre, call:- 01382 434940.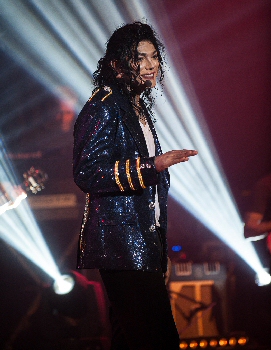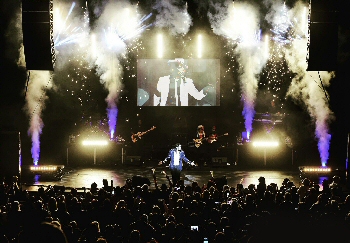 Woodvale Rally 2017 tickets now sale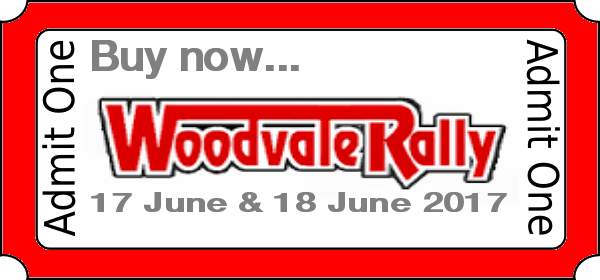 THE 2017 Woodvale Rally tickets are now on sale and can be obtained via ourselves at Southport Reporter, via calling us, also on VAMPHire.com and on the Woodvale Rally website.

Liverpool pupil's charity club raises nearly £3,000
A group of kind hearted Liverpool students have formed a fundraising club and their efforts have raised nearly £3,000 to help communities around the world. The pupils at St Edward College, Liverpool, were inspired to form a club that helps to raise funds for the aid agency CAFOD after learning about the projects and communities they help fund around the world. The group called the 'CAFOD Club' has members from year 7 to 13 who meet weekly to organise fundraising events for the charity. The pupils have volunteered much of their time baking cakes to sell at lunchtime; selling candy canes at Christmastime and love messages at Valentines; and even organising a sponsored run. The most popular event has been the 'Great purple Bake Off' which was inspired by the school's purple blazer, and has now become an annual tradition. Religious Education teacher, Miss Gavin, who helps to organise the CAFOD group, said:- "The dedication of the College's CAFOD Club is something that we should all be really proud of, they are a fantastic group of individuals; dedicated, creative and endlessly enthusiastic. Thank you to all members, past and present who have collectively worked together to raise this money. This money is going to an excellent cause and will be used wisely."

Last month, 2 representatives from CAFOD, Ann Hayes and Angela Pender, visited the college to speak to the pupils about the charity's Lent Appeal. This Lent, CAFOD is working with communities in Zambia, where CAFOD's partners provide training in fish farming, beekeeping and crop farming as well as helping individuals to develop business skills. At the end of their presentation, the pupils took the opportunity to pass over a cheque from their latest round of fundraising, which included a raffle and a own clothes day. The total amount they had raised was £2,933.60. Ann Hayes, who visited the school to receive the cheque, said:- "It was wonderful to be able to go into St Edward's College and hear about everything they have been doing for CAFOD. For Angela and I, it was a privilege to be able to thank the students for their hard work and donations, and let them know some of the life saving projects they are supporting."

Donate to the Lent Appeal at:- CAFOD.Org.UK/Lent.
Workshop program announced for Liverpool's International Physical Theatre Festival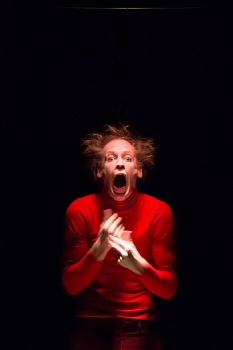 PHYSICAL Fest, Liverpool's international physical theatre festival, is returning for 2017 with a wonderfully packed programme of workshops. Now in its 13th year. Liverpool's international physical theatre festival is the only festival in Europe specialising solely in physical theatre.

As part of the festival, there will be seven days of movement, clown and mask workshops from world renowned performers including:- Thom Monckton (New Zealand's award winning Circus artist), Peta Lily, John Wright (founder of Told by and Idiot and Trestle), Sean Kempton (Clown from Cirque du Solieil) and Vini Carvalho. Participants come from all over the world to take part in this unique experience in festival buzzing with energy and atmosphere!

Running from Saturday, 27 May 2017 to Saturday, 3 June 2017, the exciting workshops will be held, at Bluecoat.

The programme starts, on Saturday, 27 May 2017, with a 'Physical Articulation for Comedy' workshop with Thom Monckton which involves body isolation, contemporary mime, mimicry, object manipulation, and contextual improvisations. This introduction to physical theatre movement technique concentrates on the articulation of the body and interactions with
each other and objects in context with movement and space to create clear non text comical narratives and expressions.
Participants will learn how to isolate movements, use personal eccentricities to a comical advantage, and how to create and break rhythm in order to create laughter.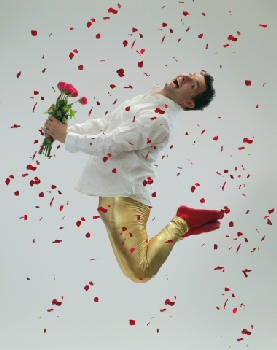 Peta Lily will run a 'Get Smart, Get Stupid - Red Nose Clown Workshop,' on Sunday, 28 May 2017. An award winning performer, Peta Lily shared many years' experience working as a performer, devisor, director and teacher of clown, comedy, commedia, movement, mime skills and physical theatre. During her workshop, Peta demystifies the rules of comedy and helps people stretch their emotional range. Participants will enter the playful 'clown state', learn physical skills and work with the magic 'Rule of Three'. Learn comedy craft, build your confidence and find out what to do when things go wrong.

Levantes Dance Theatre will host a workshop, on Sunday, 28 May 2017. In this workshop, participants will explore fun and creative duet material, concentrating on trust, weight bearing and playfulness. Associate Artists at Greenwich Dance, Levantes creates bold, innovative work which tells human stories with flare and gusto. Its trademark visuals and stylistic choreography ensures a thrilling collision of physical theatre, dance and circus performance

On Monday, 29 May 2017, workshops beginning with 'Out of Body Out' of Mind by Sean Kempton. Drawing from physical theatre, dance and clowning, participants will look at unlocking the body's potential to play, be free and to bypass the sometimes over thinking brain. Participants will also break body habits to enable themselves to make stronger, braver choices and to be more precise and connected in their work. The sessions will be fun, physical and accessible to anyone who enjoys movement in all its forms. Sean has been working in physical theatre, circus and as a contemporary clown for over 20 years. He tours regularly with:- 'Cirque Du Soleil' and is an associate teacher for NCCA.

Tuesday, 30 May and Wednesday, 31 May 2017 sees world renowned John Wright lead his 'Writing with a Stupid Face' workshop. This is a devising workshop and not a workshop on making masked theatre. Participants will be using masks to change what you do and how you think. They will learn ways of making scenarios that will twist and change an original idea in order to find something entirely different. John Wright is an award winning international teacher, a specialist in using masks, a founder member of the acclaimed theatre companies:- 'Trestle and Told' by an Idiot and author of the acclaimed:- 'Why is That So Funny?'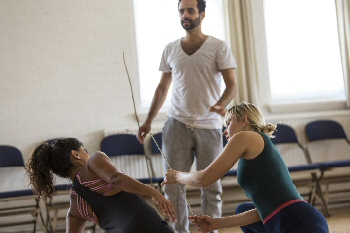 Animikii Theatre will be running a workshop, on Wednesday, 31 May 2017. Participants will be given the time to become active researchers of a deeper study into the actor's craft that includes:- 'Adaptive and Precision' based training, how they can evolve their individual practice into a larger ensemble, engineering great change and opening new transformative possibilities on stage.

'Animikii Theatre,' run by Adam Davies and Henry McGrath, is e a training based physical theatre company which fuses physical theatre with combat, dance, sound, and rhythm.

Thursday, 1 June 2017 sees Jo Blowers' workshop. Jo is an international movement/dance theatre artist in residence at the Bluecoat as part of the INHABIT project funded by Esme Fairbairn. Participants will be tuning performance skills by heightening kinaesthetic awareness, creating character through the body, exploring states of play, ensemble skills, levels of tension, energy and address in order to strengthen expressivity and relationship with an audience.

The week long run of workshops ends on Friday, 2 June and Saturday, 3 June 2017, with Vini Carvalho's Movement as the 'Starting Point.' This workshop explores movement as the starting point for devising. Departing from a set of specific physical exercises (based on corporeal mime), participants will (re)discover the capability of the body in expressing meaning beyond words. Participants will play at the intersection between mime, theatre and dance. Vini Carvalho works internationally as a performer and movement researcher. Teaching credits include:- 'East 15 Acting School' and 'The Drama School Mumbai'. He is Director of 'Fool's Cap Theatre.'

Elinor Randle, Artistic Director of Physical Fest, said:- "Our workshops provide a rare opportunity to work with world renowned practitioners. Attendees will no doubt enjoy the experience of learning from and training with some of the industry's finest practitioners!"

Tickets are now on sale; book now to avoid disappointment! To book a place/s and for more information on any of the workshops or classes, please visit:- PhysicalFest.Com.