Takeaway culture in North West putting families' health at risk

A major charity partnership dedicated to preventing Type 2 diabetes and heart disease is urging people across the North West to ditch unhealthy takeaways and opt for healthier, homemade 'fakeaways' instead.

With 1 in 5 UK adults and children reportedly eating a takeaway at least once a week, the National Charity Partnership between Diabetes UK, the British Heart Foundation (BHF) and Tesco says such regular consumption of foods that are often high in fat, salt and calories could increase people's risk of serious ill health.

The National Charity Partnership has developed a range of 'fakeaway takeaway' recipes to encourage more people to cook at home from scratch and reduce their risk of Type 2 diabetes and heart and circulatory disease, two potentially life threatening conditions.

A survey commissioned by the National Charity Partnership shows 28% of adults in the North West prefer to order out rather than cook homemade versions of their favourite takeaways. This is despite around 61% saying that homemade versions cost less and taste just as good or better than takeaways (61% and 60% respectively).

Alex Davis, Head of Prevention for the National Charity Partnership, said:- "Millions of people already live with Type 2 diabetes and heart and circulatory disease and millions more are at risk. We know a healthy diet can reduce people's risk of developing them, but the serious amount of calories, total and saturated fat, salt and larger portion sizes of many takeaway foods means that even 1 or 2 a week can have a serious impact on our diets as a whole. More people are living with either Type 2 diabetes or heart disease, which is why we're urging people to look after their health and give homemade versions of their favourite takeaways a try instead. By making your own recipes from scratch you can ensure you still get tasty food, but with much more nutritional value which will help to reduce your risk of developing long-term health problems."

According to the survey, the most popular takeaway in the UK is Chinese food (28%) followed by Indian food (19%) and fish and chips (14%). The partnership's new recipes have been developed to help people find healthy alternatives. Research has found that a typical Chinese takeaway, consisting of a portion of vegetable spring rolls and sweet and sour chicken with egg fried rice, provides approximately 2,184 calories. This accounts for 109% of the recommended daily calories for women and 87% for men in just 1 meal. Results also found portion sizes to be much larger, often enough to feed 2 people, as well as high levels of fat and salt throughout.

Ms. Davis added:- "Our results found Chinese cuisine to be the nation's favourite so why not swap the shop bought options for our Prawn spring rolls and Sweet and sour chicken. They can be as quick to make too, often as fast as ordering a delivery."

The National Charity Partnership is also running:- 'Make, Move & Munch Clubs' in 6 areas of the UK to help families learn about healthy eating, have fun and meet other local families. The clubs are specifically designed to provide families with information, skills and support to help them reduce their risk of Type 2 diabetes and heart and circulatory disease.

The 'Make, Move and Munch Clubs', which are being funded as part of the National Charity Partnership's:- 'Let's Do This' campaign, provide fun, free activities for parents/carers and children, with a tasty meal included every time. Each session has a different activity, which can include trying delicious new recipes through food demonstrations and cooking or having a go at simple ways to get active. For more information about Let's Do This, please visit the group's website.
Male suffers facial injuries in knife incident
ON 5 April 2017 Merseyside Police confirmed that emergency services, including the Ambulance and the National Police Air Support (NPAS) attended an incident in the Seaforth. At around 2.50pm, on 5 April 2017, a call was received of 2 men entering a property in Maple Close. It is initially believed that 1 of the offenders was in possession of a knife. A man in his 40's has been located with facial injuries and taken to Hospital for treatment on minor facial injuries. A 16 year old boy from Bootle has been arrested on suspicion of possession of controlled drugs with intent and taken to a Police Station for questioning. A 2nd man was also detained nearby and was also taken to a Police Station for questioning on suspicion of drug offences. Anyone with information is asked to call:- 101 or Crimestoppers anonymously on:- 0800 555 111.

Increased Awareness Call for Pancreatic Cancer in the North West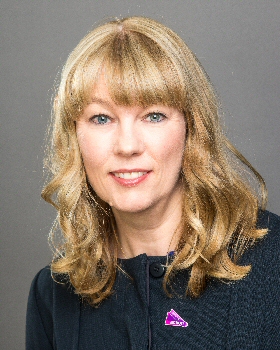 ONLY 7% of people in the North West of England know a lot about pancreatic cancer, according to a national awareness survey commissioned by Pancreatic Cancer Action.

Nationally, the figures are even worse, with 5% claiming they know a lot about the disease.

Across the nation this year, 9600 men and women will be diagnosed with pancreatic cancer and 8,800 will die of the disease. In the North West, 1047 people were diagnosed with pancreatic cancer. Of that number, only 52 survived.

It is the UK's 5th worst cause of cancer death, with a survival rate of just 5%; the worst of the 22 most common cancers. Despite these stats, pancreatic cancer remains largely unheard of and research into the disease is chronically underfunded.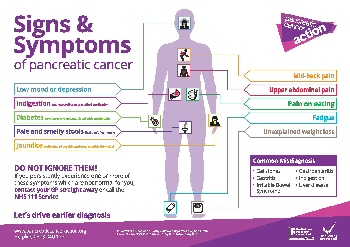 Pancreatic Cancer Action is a UK charity founded by Ali Stunt, a rare survivor of the disease. The charity's main objective is to raise awareness of pancreatic cancer with the public, the UK medical community and the government in order to improve early diagnosis.

Ali Stunt says that:- "Despite the increasingly high rate of pancreatic cancer in the UK, our new research highlights a fundamental lack of awareness of the telltale signs of the disease. Survival rates of pancreatic cancer remain at a standstill, with less than 1% of sufferers being given a prognosis for a 10 year life expectancy. Given that there is currently no screening process available for pancreatic cancer, it is imperative that people can spot the signs and symptoms early enough to make surgery a viable option, in order to secure earlier diagnosis of this deadly disease, and improve survival rates."

Symptoms include (but are not limited to) jaundice, weight loss, new onset diabetes and severe abdominal or back pain.

Most people with these symptoms do not have pancreatic cancer, but anyone with one or more of them should see their GP. Studies show that diagnosis early enough for surgery increases a patient's life expectancy significantly.

For more information on symptoms visit:- PancreaticCancerAware.Org.

To find out how you can help to increase awareness and ultimately reduce pancreatic cancer deaths in the UK, contact Natasha at Pancreatic Cancer Action at:- natasha@panact.org.