Roll up, roll up and be part of Sgt Pepper celebrations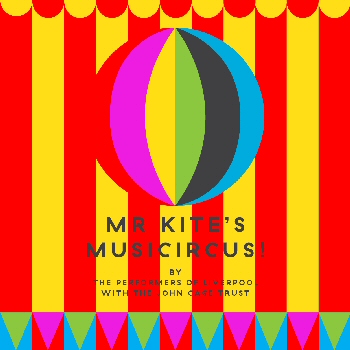 CALLING all musicians and entertainers! The team behind the incredible 'Sgt Pepper at 50: Heading for Home' – a series of celebrations marking 50 years since the release of iconic album:- 'Sgt. Pepper's Lonely Hearts Club Band' are on the hunt for local musicians and performers to be part of one of the biggest and most ambitious events in the festival programme.

Mr Kite's MUSICIRCUS! is inspired by the album track Being for the Benefit of Mr Kite and will see the largest ever musicircus take over Aintree Racecourse, on Sunday, 4 June 2017.

Musicircus is the brainchild of legendary American music experimentalist John Cage, and in its simplest form, sees a huge group of people come together in a large space, and play different extracts from different songs simultaneously; creating an unforgettable cacophony of sound.

The Aintree spectacular will be completely dedicated to the Beatles, and so the team are on the lookout for musicians, vocalists, circus performers, dancers and poets who can perform, or perform to, any Beatles track (not just those from the Sgt Pepper album) to volunteer to be part of this world premiere event.

It is hoped that a variety of people will apply to be part of the extravaganza; amateur or professional. It's open to:- church groups, choirs, cadets, bands, soloists, family groups, music which covers classical, jazz, brass, pop, experimental and world music genres, as well as dancers, circus acts, music hall, vaudeville, spoken word and any other performance artists who can come together to create an atmosphere of fun and anarchic spirit

All volunteers are encouraged to come in costume or simply come dressed colourfully, and although there will be no rehearsal, acts will be contacted ahead of the event to confirm what they are playing/performing on the day, and where in the racecourse they will be located.

Based on who volunteers and what tracks people can play, a brand new score will be created by the New York based John Cage Trust, and this composition will be performed on the day.

Audiences can expect to hear a large number of tracks, just not necessarily the entire song, or in any particular order; for example, walk in to Aintree Racecourse and you may be greeted by a brass band playing the chorus of Hey Jude, follow the route and come across a poet reading the second verse of I am the Walrus, followed by people dancing to the opening bars of Penny Lane.

The key is to expect the unexpected.

Producer of the overall Sgt. Pepper programme, Culture Liverpool's Alicia Smith, said:- "This is an incredibly ambitious piece of work which pushes the creative boundaries and is without a doubt a once in a lifetime opportunity for the performer and the audience. Mr Kite's MUSICIRCUS! is not a simple concept to get your head around, but we know that Merseyside is full of talented musicians and performers, and with their help this will quite simply be a mind blowing experience for everyone involved. We wanted to pay homage to 1 of the most influential albums of all time with a series of events befitting of such a well respected and art influenced piece of work, and with more than 2 weeks of eclectic activities taking place in the City which brings together international and local talent, we are incredibly proud of Sgt Pepper at 50: Heading for Home. I encourage as many people as possible to volunteer to play a role in what we hope will be the biggest ever musicircus and a landmark event in this region's cultural history."

Anyone interested in being part of this free event should log on to the events official website and fill in the online form which details what tracks can be performed, what instruments can be played, how may performers in your act etc.

Key information:-
Performers must be 16 years or older, if not in a supervised or family group. Under 16s can still perform but must apply and attend as part of a supervised group e.g. Scouts, Cadets, Youth Orchestra, family group etc.

Performers need to stay for the entire program, on Sunday, 4 June 2017; from artist registration at 1pm, to the end of the show, at 5.50pm.

Performers need to be as self sufficient as possible i.e. bring own music stands, music, chairs, instruments; there will be no backline provided and no allocated dressing rooms.

There will be no opportunity to have access to power, unless previously arranged with the team.

The event will be performed mostly in the open air, weather permitting. If covered space is an essential you must let the team know when applying.
For further information please visit:- SGTPepperat50.Com or send them an email.

Arrest in suspected £3.8m offshore Tax fraud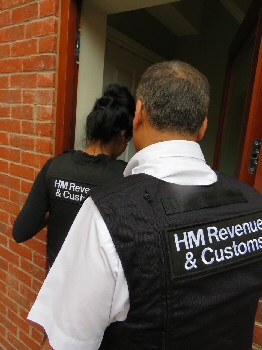 1 woman has been arrested in Cheshire as part of a HM Revenue and Customs (HMRC) joint investigation with the Dutch authorities into a suspected £3.8m million Tax fraud involving offshore bank accounts.

On 4 April 2017, 28 officers from HMRC searched 1 residential and 1 business addresses within Manchester and Macclesfield areas, while properties in the Netherlands and Austria were also raided. Cash, computers, business and personal records were seized in the UK and in the Netherlands assets including property, luxury vehicles and bank accounts were seized.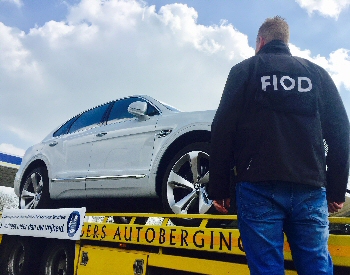 Paul Maybury, Assistant Director, Fraud Investigation Service, HMRC, said:- "We are working closely with our partners in the Netherlands and Austria to tackle suspected Tax evasion. The vast majority of Taxpayers pay the Tax they owe, but where we suspect people aren't paying what's due, we will use our full range of powers to ensure that nobody is beyond our reach. People cannot hide money offshore thanks to this international co-operation. Businesses that commit Tax fraud are not just stealing from the public purse, but also have an unfair advantage over honest businesses who pay the right Taxes. If anyone has information about Tax fraud, please contact the new HMRC Fraud Hotline on:- 0800 788 887."

2 addresses were searched in the UK as simultaneous searches took place at 2 residential properties in the Netherlands and 1 residential address in Austria. Those arrested have been interviewed and released pending further enquiries.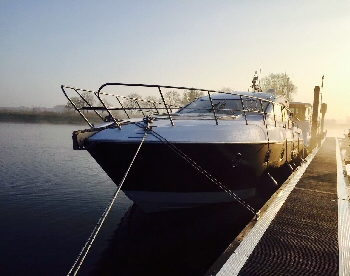 HMRC launches new Fraud Hotline
HM Revenue and Customs (HMRC) has launched a new hotline for the public to report fraud and evasion in the fight against Tax fraud.

This service will replace the two separate Tax evasion and customs hotlines with 1, streamlining HMRC's intelligence gathering on Tax fraud.

Customers can report all kinds of Tax fraud and evasion on the new hotline, including PAYE and National Insurance fraud, undisclosed offshore investments, non-payment of the National Minimum Wage, Tax credit fraud, failure to pay UK duty, Tax evasion and VAT fraud.

Jennie Granger, HMRC's Director General for Customer Compliance, said:- "Information provided by the public is a crucial element of HMRC's work to close the Tax gap, so it's vital that the reporting process is as simple and accessible as possible. The HMRC Fraud Hotline will form an important part of our intelligence gathering operations to bring in more money for the Exchequer and the country. We encourage the public to continue to work with us and report any suspected fraud or evasion to us for investigation."