Liverpool Carnival Company has announced that the Brazilica Festival is back for 2017 in a brand new location!
Photos by David Munn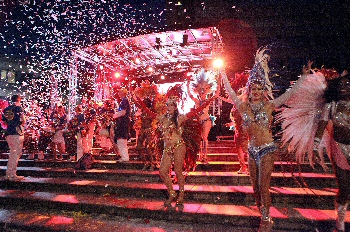 THE world famous 3 day Brazilica Festival returns to Liverpool City Centre in 2017 for the 10TH consecutive year, from 14 July to 16 July 2017, and Liverpool's International Samba Festival is proud to reveal that The Pier Head will be its new home for 2017!

There will certainly a carnival atmosphere at the former George's Dock site which will be brought to life with a colourful celebration of the sights, sounds and tastes of Brazilian culture on the Brazilica main stage which will take pride of place within The Pier Head Village; a family focused festival coming to Liverpool's Waterfront this summer.

The Pier Head Village will deliver a programme of world class entertainment, locally sourced street food and artisan markets, high flying thrill rides and activity based family entertainment, offering a complete day to night summer experience designed to entertain all ages.

1 of the highlights of the festival will undoubtedly be the Brazilica main stage programme which will transform the Pier Head into a sizzling hotbed of colourful carnival action. With Liverpool's landmark trio of buildings, the Three Graces towering over the site and a host of activities taking place already, what better place to celebrate all things Brazil, including Latin fever, extravagant costumes, exotic music and of course, plenty of samba?!

The UK's largest Samba Carnival event, Brazilica has become 1 of the flagship events of the year in Liverpool's festival calendar. A colourful celebration of Brazilian music, dance, culture, food and sport, it attracts over 60,000 visitors to the City Centre and this year the event promises to be bigger and better than ever.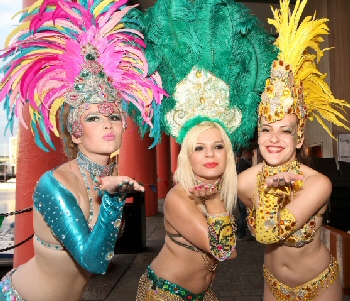 Organisers have revealed that 10 piece Brazilian Afrobeat band Bixiga 70 from São Paulo have added Brazilica to their European tour dates and will be performing at the Pier Head Village stage, on Saturday, 15 July 2017.

It has also been announced that the Brazilian Film Festival will also return for a third year running, as well as the Fringe Festival packed with exhibitions and workshops, with many artists and bands already confirmed from around the world to take part. Events will take place in venues across the City.

The spectacular night time Carnival Parade which features Samba bands from across the UK and overseas will remain the main festival highlight on the Saturday night, thousands of people line the route which makes its way from Abercrombie Square through the City Centre streets with this year's parade ending at a new location to be announced.

Full details of the entire festival programme will be released very soon, so watch this space.

Maeve Morris, Artistic Director of Liverpool Carnival Company, said:- "We are over the moon with this year's location. The Pier Head is such a beautiful site and holds so much historic value to the City; I am sure that our main stage will light up the The Pier Head; a perfect hub for Brazilica 2017!"

Martin O'Shea, managing director of The Pier Head Village, added:- "We are thrilled to be able to host the Brazilica festival as part of The Pier Head Village's offer this year. Brazilica has been a highlight on the City's event calendar for the last 10 years and is the perfect addition to the Village. We are very excited at the prospect of seeing all of these incredible performers in such an iconic location, the atmosphere is going to be absolutely brilliant and we are looking forward to it!"

Follow on social media at:- Facebook.Com/BrazilicaFestival.

Southport Edinburgh Woollen Mill unveils new brand for Spring / Summer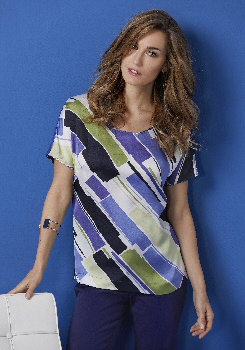 THE Edinburgh Woollen Mill, in Southport, have announced the arrival of a much loved classic brand for Spring / Summer Country Casuals. Since appearing on the British high street in 1973, Country Casuals has enjoyed a loyal following by customers who appreciate its reputation for uncompromising quality, innovation and stylish design. Available now in the Southport store located on Lord Street, the stunning new Spring / Summer collection builds on that reputation by incorporating the latest fashion trends, employing the finest materials, signature fine tailoring and assuring the attention to detail that customers love. David Read, Head of Marketing for Country Casuals, said:- "We are delighted to welcome such an iconic brand and style to The Edinburgh Woollen Mill. Country Casuals has been a staple brand within stylish wardrobes for decades so we're delighted to bring the brand back to Southport. The contemporary new collection includes a range of gorgeous new designs without the designer price tag. We look forward to extending a warm welcome to Country Casuals customers in our store."
Yorkshire Building Society in Southport reach its ₤7m donation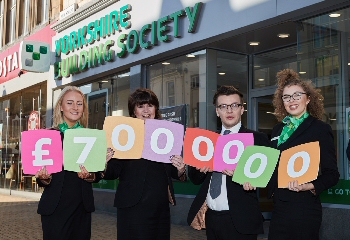 THE Yorkshire Building Society Charitable Foundation has thanked people in Southport for helping it to reach its ₤7m donation milestone. More than 100 charities and good causes have received more than ₤43,000 through the Society's Southport branch since the Charitable Foundation's first donation in 1999. Derian House Children's Hospice, Southport Talking Newspaper and Sporting Challenge are among those to have benefitted from donations. Yorkshire Building Society Charitable Foundation is funded through the Small Change Big Difference® scheme where members donate the pennies from the interest on their accounts just once a year to help smaller charities around the UK.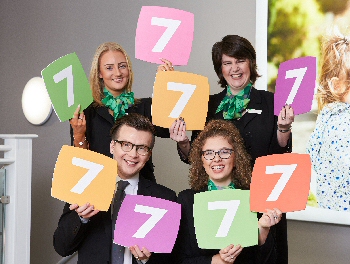 Karen Cannon, manager of the Southport branch of Yorkshire Building Society, said:- "We're delighted to be able to celebrate the Charitable Foundation reaching its ₤7million donation milestone. We would not be able to do this without the support of our members who fund the Charitable Foundation and we thank them for recommending such worthwhile causes. As a mutual organisation, we're committed to making a positive and lasting impact on the communities we serve. It's remarkable what a big difference the Charitable Foundation has made, not only here in Southport, but in communities all around the UK."

The Charitable Foundation supports UK registered charities which improve people's health, save lives and tackle poverty in line with the Society's commitment to creating a lasting and positive impact on the communities where its members and colleagues live and work. To nominate a charity for a donation please visit your local branch or visit:- YBS.Co.UK/CharitableFoundation.