Care fee rates set to rise within the Liverpool area
LIVERPOOL City Council is starting consultation over a proposed above inflation increase in social care fee rates which would see the local authority spending an additional ₤4.3 million a year.

The Cabinet has this morning agreed to engage with providers over an across the board increase for rates paid for home care and residential and nursing homes.

The increase is to help providers cover the increased National Living Wage of ₤7.50 per hour, for over 25's, and allow a reasonable amount on top for administration costs and return on investment.
The Council is proposing upping the hourly fee paid to home care providers by four percent to ₤13.62 an hour.

Weekly care home fee rates are also set to increase by more than three percent, with residential care going up from ₤394.33 to ₤407.16, dementia residential care from ₤487.23 to ₤503.94, while nursing care is proposed to go up from ₤564.10 to ₤600.21 and nursing dementia care from ₤646.24 to ₤661.78.
Cabinet member for adult social care, Councillor Paul Brant, said:- "Care workers do a tremendous job keeping some of our most vulnerable residents safe and it is right and proper that we make sure they get a pay rise. In calculating the revised rates we have looked closely at the amount paid by other local authorities in the region, as well as taking into account the increasing costs of operating in the care sector. Adult social care is our biggest area of spend, costing significantly more than we raise in Council Tax. The many millions we will spend on care next year will help to ease pressure from rising demand in the City."

When the new fee rates are agreed, they will be backdated to 1 April 2017.
What are your views on this? Please email us to:- News24@SouthportReporter.com with your thoughts.
CCTV images released following robbery in Aintree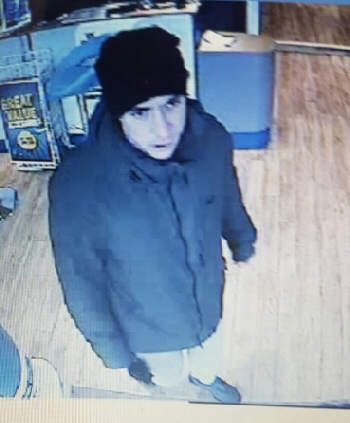 MERSEYSIDE Police Detectives have issued CCTV images of 2 men they would like to speak to following reports of a robbery, at a shop, in Aintree Retail Park, on Monday, 13 March 2017. We are told that Officers were called to Carphone Warehouse, on Topham Drive, Aintree, at around 12.30pm, following reports that 2 males had been seen using bolt cutters in order to remove phone handsets stored on display. When the males were confronted by a member of staff, the staff member was threatened before the males left with a Samsung Galaxy 6 and a Samsung Galaxy 7 phone. It is believed that the males left on mountain bikes.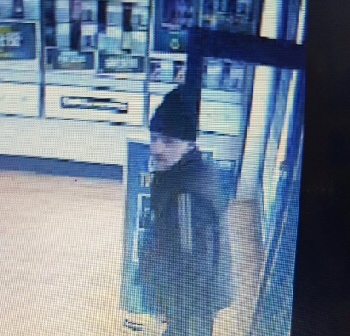 An investigation is underway and CCTV enquiries have been undertaken. 1 of the males is described as white, in his late 20's, approximately 6ft 3in tall and of stocky build. He spoke with a strong Liverpool accent. The 2nd male is described as white, in his early 20's, about 5ft 7in tall and of skinny build. He also spoke with a strong Liverpool accent. Officers have issued CCTV images of 2 men who they believe could help with their enquiries. Anyone who recognises the men or has any information which could assist with the investigation is asked to contact Detective Constable George Easterbrook, on:- 0151 777 3011 or via the Crimestoppers phone line, anonymously, on:- 0800 555 111 or via:- CrimeStoppers-Org.UK.

2 arrested following seizure of drugs in Southport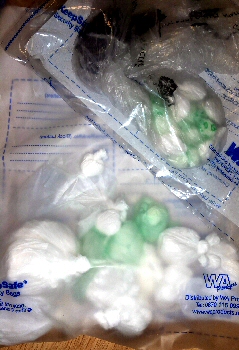 MERSEYSIDE Police has arrested 2 people and seized a quantity of Class A drugs in Southport, on Tuesday, 18 April 2017. We are told that the arrests took place after a Ford Focus car came to the attention of patrols, on Neville Street, Southport and was stopped nearby on The Promenade. We are told that a search of the car reviled 70 wraps of what is believed to be cocaine, along with a large quantity of cash. Merseyside Police have since told us that a 41 year old, male and a 26 year old female, both from Southport, were then arrested on suspicion of possession with intent to supply Class A drugs (cocaine). Police Officers in Southport are continuing to urge anyone with information about drugs activity in their area to get in contact with them. Merseyside police said:- "Officers will listen to all information received and action can be taken to remove the blight of drugs from our communities." Anyone with any information about drugs activity in their area is asked to contact:- 101 or Crimestoppers anonymously on:- 0800 555 111.
3 arrested as drugs, weapons and cash seized during Police raids in Sefton
3 people have been arrested after drugs, weapons and cash were found during Police raids of 6 homes, in Bootle and Seaforth, on Saturday, 15 April 2017. Merseyside Police Officers, from local Policing Teams executed the Misuse of Drugs Act warrants in response to information from the public about drug dealing and organised crime. During searches of a flat just off Seaforth Road, Officers found 40 bags of heroin, 40 bags of cannabis, 2 machetes and a quantity of cash. 2 males, aged 17 were arrested on suspicion of possession with intent to supply and taken to a local Police Station to be questioned by detectives. At a house on Seaforth Road itself, where another warrant was executed, 2 bags of heroin were recovered and another teenage boy was arrested, this time on suspicion of possession of a controlled drug. 4 more warrants executed in the surrounding area did not lead to any further arrests or seizures. Chief Inspector Paul Court from the force's community engagement unit said:- "I am delighted with today's results. We've taken drugs off the street of Bootle, we've seized cash from suspected criminals' hands and arrested three people. I am grateful for the support we continue to receive from the community as it allows us to target those involved in criminality so please keep the information coming in as it is invaluable. Last weekend we used new and improved stop and search powers to go after those who choose to deal drugs and carry firearms, putting the rest of the community at risk. This weekend we have used other powers and tactics to take our message through their front door. And the message is this... The people of Sefton won't tolerate your behaviour and neither will Merseyside Police. If you chose to continue with your criminal activity, then we will continue to work around the clock to come after you at every opportunity we get."
National Newspaper under fire after publishing newspaper comments
THE national 'newspaper' The Sun has suspended Kelvin MacKenzie, after Merseyside Police said they were investigating an online complaint from a member of the public that could:- "constitute a racial hate crime." The Independent Press Standards Organisation, has said will be looking at it, as well. Merseyside Police in a press release said:- "We have received an online complaint from a member of the public alleging that comments written about a 3rd party constitute a racial hate crime. Enquiries are now being carried out to establish the full circumstances of the incident. We take all allegations of hate crime extremely seriously and would encourage anyone who feels they have been the victim of a hate crime or who has witnessed 1 to contact us."
Roger Walsh sentenced for sex offences on under 16's
THE sentencing, on Thursday, 13 April 2017, of Roger Walsh, aged 46, from Litherland, for a series of sexual offences, has been welcomed by Merseyside Police. Roger Walsh, admitted 2 counts of rape and 8 counts of indecent assault, on 2 boys under the age of 16, between 1979 and 1990. He has been sentenced to a total of 7 years in prison at Liverpool Crown Court and must also sign the Sex Offenders Register indefinitely. Detective Inspector Paul Grounds of the Merseyside Police UNITY team said:- "Walsh's victims have shown incredible bravery to come forward. Time should never be a barrier to obtaining justice and I hope this sentence gives his victims some sense of closure. Merseyside Police thoroughly examines all cases, whether or not they are recent, and has dedicated Officers within the Force who are specially trained to investigate allegations. I would like to take this opportunity to reassure anyone who has suffered a sexual offence that if you can find the courage to come forward and speak to us, we will deal with you sensitively and professionally."

People can call Officers in the Force's UNITY team on:- 0151 777 1382. Information can also be passed to Crimestoppers, anonymously, on:- 0800 555 111.