Discover Local Art at 'Trinity Art Exhibition'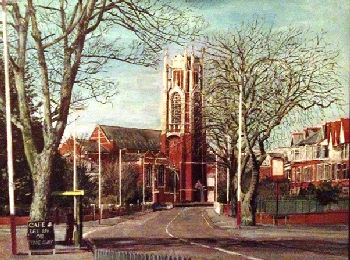 Picture by artist Anton Dolders.
AFFORDABLE local art can be hard to find, but the 'Trinity Art Exhibition' brings local talent and the community together. The 52nd 'Trinity Art Exhibition' will take place over 13 May to 14 May 2017, at the Parish Centre at Holy Trinity Church, on Hoghton Street, Southport.

Part of the Trinity Arts festival:- 'The Trinity Art Exhibition' has been a popular annual fixture on Southport's cultural calendar. It has served as a platform for new and established artists alike to get their work shown in Southport. This year:- 'The Trinity Art Exhibition' will be a stop on the Southport Art Trail.

"Over the years we have seen the event grow and seen some great talent emerge. We also love welcoming back well known local artists year after year. We're also very pleased to be a part of the Southport Art Trail this year." said Robert McCrimmon, Trinity Art Exhibition's event organiser.

The event is a great opportunity to engage with local artists and to buy unique pieces of art for your home. Previous years have seen popular local artists such as Glen Keen, Anton Dolders, J.W. Fairclough and Polly Birchall showcase their works with some returning with new works this year.

While the exhibition focuses on paintings and photography, crafts are also a growing part of the event. Ceramic artist, Ally Charnock, will be demonstrating her skills over the weekend and other crafters will be there selling their wares.

If you are a budding artist, crafter or photographer there is still time to take part. Please go to our Facebook Page or contact Robert McCrimmon sending an email to:- robertmccrimmon@hotmail.com.

Each hanging costs ₤3 and if you work is sold you get to keep 100% of the sale price. All proceeds from the hanging fees go directly to Holy Trinity Church Southport. If you do not already know, the Trinity Art Festival is a year round event that includes a series of concerts in Holy Trinity Church and the art exhibition. Previous concerts included a tribute to David Bowie and a performance from Musicians from Liverpool Cathedral and award winning organists.

Locals call cancer's bluff with record breaking fundraiser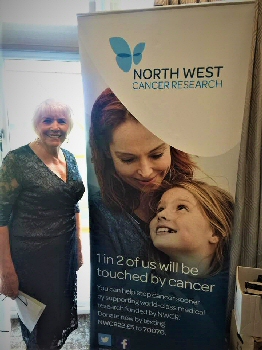 SOUTHPORT'S cheese and wine lovers have teamed up to call cancer's bluff and raise ₤3,500 for life saving cancer research. More than 150 guests took part in the Call my Bluff themed wine and cheese evening at Hillside Golf Club, organised by the Southport based fundraising committee for North West Cancer Research.

In the style of the popular TV show, each guest was given 6 wines to sample and tasked to determine if statements given about each were fact or fiction. The event has been run for several years and this year generous guests helped to double the amount of money raised previously.

The final total was reached with support from the Liverpool branch of Barclaycard who match funded the amount raised, which will now be donated to North West Cancer Research.
North West Cancer Research has committed to funding more than ₤13million worth of cancer research over the next 5 years, including projects at nearby University of Liverpool.

Olive Cutts, chair of the Southport Committee, said:- "This year's event was even more of a success than last years' and I'm very impressed we were able to beat the amount of money we raised last year. On behalf of everyone on the Southport fundraising committee I would like to thank everyone who came along to show their support; it was a great evening with lots of laughs, lots of great wine and cheese for everyone. I'd also like to thank the team at Hillside Golf Club who kindly allowed us to host the event for the second year running. The management and staff were excellent on the night and did everything they could to help out."

Alastair Richards, CEO of North West Cancer Research, said:- "It was great to be able to join the Southport Committee at the very successful and very entertaining Call my Bluff evening. As a charity we rely on the support of our committees and fundraisers. It is only through the continued support of our fundraisers that we are able to fund life-saving cancer research in the region."