May the force be with you on Voting Day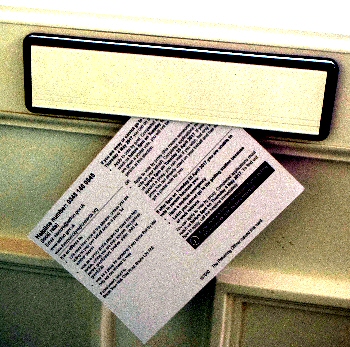 ON Thursday, 4 May 2017, the local elections are being held across the UK, but on Merseyside we also have a very important added election. On that day voters on Merseyside will be casting their votes for the very 1st Metro Mayor of Merseyside. Whoever is elected to become the Liverpool City Region Combined Authority Mayor will have control over the whole Liverpool City Region (LCR) combined authority area which comprises of the following local authorities:- Halton, Knowsley, Liverpool, St Helens, Sefton and the Wirral. He or she will have a budget of over ₤900 million, over the next 30 years, with powers on education and skills, planning and housing, transport, health and social care, under the 'Local Democracy, Economic Development and Construction Act 2009.' If you have not yet seen the information about the Candidates please download this election booklet for free, by clicking on here now.

The candidates are as follows:-

Roger Bannister - Trade Unionist and Socialist Coalition - Email.
Paul Breen - Get The Coppers Off The Jury
Tony Caldeira - The Conservative Party - Email.
Carl Cashman - Liberal Democrats - Email.
Tom Crone - Green Party - Web.
Tabitha Morton - Women's Equality Party - Web.
Steve Rotheram - Labour Party - Web.
Paula Walters - UK Independence Party - Email.

The initial term for the Liverpool City Region Mayor is 3 years, with the next election to be held in 2020. From 2020 the successful candidate then is to be elected for a 4 year term, then subsequently election to be held every 4 years thereafter. It is worth noting that the Liverpool City Region Mayor will not be responsible for Council Services, such as bin collections or setting Council Tax, also Merseyside will remain Merseyside.

Unlike most elections, you will have 2 votes, a 1st choice candidate and a 2nd choice candidate. This is due to the fact law states the voting process for Mayoral Elections must be done this way. It allows you to say who would be your second choice for Mayor if your 1st does not win. If you only pick 1, the only one chosen will be accepted. You must also use a clear 'X' that is within the boxes of the selections you make. Any other marks or lines will probably result in the ballet paper not being counted.

Don't forget to vote… So may the force of your votes make a difference to your community on 4 May 2017.
New Assistant Chief Constable for Merseyside Police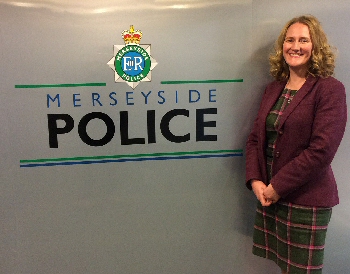 MERSEYSIDE Police Chief Constable Andy Cooke has appointed a new Assistant Chief Constable to the Force's Chief Officer team. Serena Kennedy will take up the portfolio for Intelligence and Investigation, replacing Nikki Holland who has joined the National Crime Agency as Director of Investigations. Since 2014, Serena has been with Cheshire Constabulary where she is currently Head of Public Protection and strategic lead for Early Help. Over that period Serena has been Detective Chief Superintendent in charge of Force Operations, head of Public Protection and Strategic Lead for Early Help. Before that Serena worked at Greater Manchester Police, where she joined in 1993 as a Police Constable, working in local policing and partnerships up to the rank of Inspector. In 2008 she was promoted to Detective Chief Inspector within the Major Incident Team. In 2010 Serena was promoted to Superintendent in charge of partnerships and local Policing in Moss Side and Longsight. In 2012, Serena returned to the Serious Crime Division as a Detective Superintendent until she transferred on promotion to Cheshire. Serena is married with a 30 year old step son and soon to be daughter in law, and 2 daughters, aged 16 and 15. She said:- "I am absolutely delighted to have been appointed Assistant Chief Constable at Merseyside Police. Over the past few weeks I have spent time getting to know the force, its staff and its partners and I have been overwhelmed by the pride in the organisation and indeed the work being done across the partnership. The force has undergone extensive changes which underpin the principle of Community 1st and I look forward to working closely with communities, Officers, staff and partners to deliver this commitment."

Detectives have issued CCTV images of a man they want to trace following a robbery in Southport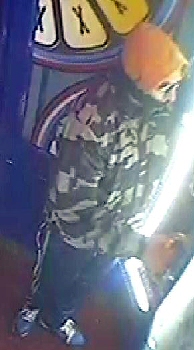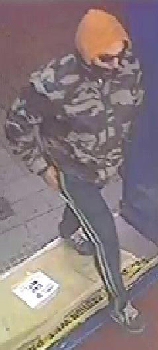 AT around 8pm, on Saturday, 8 October 2016, a male entered Leisure Time Amusements, on Tulketh Street, in Southport. It is believed the male was armed with a kitchen knife. The male approached a cashier and demanded cash. He then left the premises with a quantity of cash. The cashier was not injured, but was left badly shaken by their ordeal. The male was wearing a camouflage jacket, an orange hooded top, dark coloured tracksuit bottoms, dark coloured trainers and sunglasses.

Detective Constable Anna Skelton said:- "Even though this man made attempts to disguise his identity his clothing is particularly distinctive. This was a Saturday evening in the middle of Southport Town Centre. I am sure that somebody would have seen this man either approaching or leaving the premises or may recognise the clothing. This was a terrifying ordeal for the cashier, who was left badly shaken up, and it is vital that we catch this man and bring him to justice."

Anyone with any information is asked to contact Merseyside Police on:- 0151 777 3840, the Crimestoppers line anonymously on:- 0800 555 111 or via:- Crimestoppers-UK.Org.
Disorder at Sporting event at Black-E, Liverpool - CCTV Appeal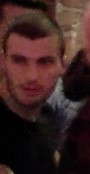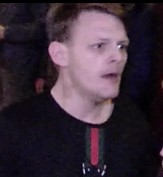 MERSEYSIDE Police Detectives investigating disorder during a sports event in Liverpool City Centre have issued images of 12 people they would like to speak to. At around 9.05pm, on Saturday, 4 March 2017, calls were received of spectators fighting during an organised Mixed Martial Arts (MMA) and boxing event, at The Black-E venue, on Great George Street.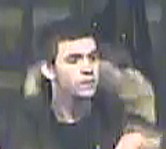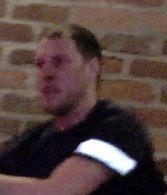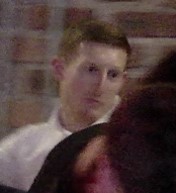 Various reports indicated that at least 20 people were involved and that bottles had been thrown. The incident began inside the venue, but is believed to have spilled outside onto the street.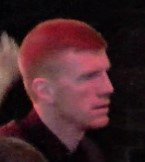 Police and ambulance attended and 2 men in their 30's were taken to Hospital with none life threatening head and facial injuries.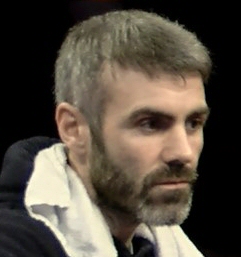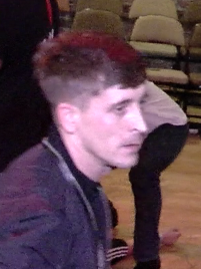 CCTV, witness and forensic enquiries have been carried out to establish the full circumstances of the incident and Officers have issued photographs of 12 males who they believe could assist with their investigation. Anyone who recognises the males, or the males themselves, are asked to contact Merseyside Police on:- 0151 777 4065 or the Crimestoppers line anonymously on:- 0800 555 111.