Default 'worker' status a smart move, says LITRG
THE Low Incomes Tax Reform Group (LITRG) has welcomed a recommendation in a report by the House of Commons Work and Pensions Committee that the 'self employed' should be given at least 'worker' employment status unless the engager of their labour can prove otherwise. This is a recommendation that LITRG made in written evidence to a separate inquiry.
LITRG believes that the denial of employment rights to people working in the 'gig economy' and the exploitation of other flexible workers regarding their Taxes share a common cause; the workers' own lack of knowledge, their reluctance to challenge their treatment because they lack confidence or just need the work and the businesses involved apparently having little fear of action being taken against them by public bodies.
LITRG responded to a Business, Energy and Industrial Strategy (BEIS) Committee inquiry on the 'Future world of work and rights of workers' in 2016. In answer to the question 'how should 'worker' status be defined', LITRG suggested to BEIS that everyone be given 'worker' status unless it can be shown that they are genuinely self employed. Although genuine self employment would then need to be identified, most people would intuitively have an idea of what this looks like so would have a better starting point to understanding the 'worker' principle. This approach may also provide a good basis for tackling poor employer practices.
Anthony Thomas, Chairman of LITRG, said:- "Workers are often not aware of their employment status and therefore what employment rights they are entitled to. Even if they can be sure of their rights, they often have no practical way of securing them. By essentially reversing the burden of proof regarding 'worker status', these issues become more manageable. We applaud the Work and Pensions Committee for recognising that change is needed and making such a clear and bold recommendation. We can only hope that the BEIS Committee and the Matthew Taylor review reach a similar conclusion; such a point of unity among these separate works would truly help move this issue forward. Of course, Tax law only recognises t2 types of status; employed and self employed; and so a lack of clarity remains for 'gig economy' workers even if changes are made to employment law. We would recommend that any changes in employment law are accompanied by a thorough review of the Tax position of such workers, particularly given that a good number of them are probably being treated as self employed incorrectly."
Charity wants members of the public to give it their last fiver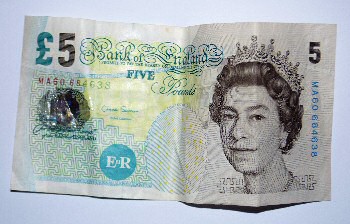 THE national charity Caudwell Children is calling on the British public to boost its fundraising coffers by donating their last paper ₤5 notes to the charity. With the withdrawal from circulation of the old ₤5 notes, to be replaced by the controversial polymer fiver, on Friday, 5 May, 2017, as much as ₤165 million, currently in the public domain, could cease to be legal tender. Now bosses at Caudwell Children, which provides practical and emotional support to disabled children and their families, are appealing to the public to send them their old paper fivers.
As Andy Bailey, Media Campaigns Manager from Caudwell Children, explained:- "We're always trying to find novel ways that the public can donate, and we are hoping people support our campaign. The introduction of the new polymer fiver was always going to lead to the withdrawal of the old version, and since Friday you won't be able to spend them in supermarkets or restaurants anymore. The thought of all this money being sat in drawers and in the pockets of old coats is really sad, especially as we could put it to great use! Restaurants, bars and shops, now, will not accept them. They are perfectly within their rights to refuse them. And with banks and building societies accepting the old notes at their discretion millions of pounds will be lost. Since Friday, 5 May, 2017, the old fiver will, in effect, will be worthless." continued Andy.
However, there is 1 way that members of the public can guarantee to get their ₤5 back. As Andy explained:- "There is a phrase printed on the old ₤5 note that states 'I promise to pay the bearer on demand' which means that the Bank of England is duty bound to exchange your note. However, that's a considerable hassle as you have to either swap it in person at the Bank of England's head office, in London, or you have to send your cash through the post. So we're urging people to simply send us their old fivers so that we can then exchange them as a donation to the charity. In return we will put you on our 'Gimme Five' Roll of Honour. With the public's help we can change the lives of disabled children across the UK."
You can send your old fivers to Final Fiver, Caudwell Children, Minton Hollins Building, Shelton Old Road, Stoke-on-Trent, ST47RY.

David Wilson Homes Domates ₤1,000 to Brainwave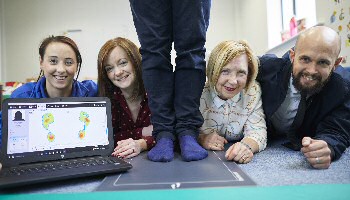 WARRINGTON based David Wilson Homes (DWH) North West has donated ₤1000 to Brainwave, a charity which provides exercise and therapy programmes for disabled children across the UK.
The money donated was raised through the company's 'Our Space Your Place' scheme. The scheme aims to support community projects and local charities.
Since launching:- 'Our Space Your Place', David Wilson Homes has worked on a number of projects with schools and charities, a few include:- Liverpool's Alder Hey Children's Charity, Tarporley CE Primary School, Elworth Hall Primary and The Wingate Special Children's Trust.
The ₤1000 generously donated by David Wilson Homes will go towards purchasing equipment that can be used to aid development and motor skills in the children when they leave Brainwave. This means that there is no delay in getting started on the exercises when the children return home.
The Manchester based charity was founded in 1982 and has since helped families in the:- UK, Finland, Switzerland and Japan. Children at Brainwave attend a two day therapy session where full assessments of the child's needs are carried out by a physiotherapist, occupational therapist or speech therapist.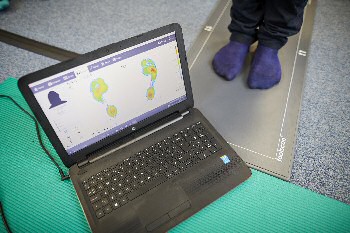 Over the years, Brainwave's package of support has been specifically tailored to respond to a family's current concerns and needs. Although the charity is relatively small, it is a vital contributor to the large number of parents who want to play a very pro-active part in their child's development and potential.
Steve Jackson, Sales Director at David Wilson Homes North West said:- "We are so pleased to be able to help such a wonderful charity. We know that the money will go a long way in helping disabled children in our community and we are grateful to be in the position where we can help."
Anthony LaMola, Centre Manager at Brainwave Cheshire said:- "We are so grateful to David Wilson Homes for their generous donation and continued support. The money received will really help us to provide good quality equipment for all the children. This means that no child will have to wait to start home exercises once they leave us, meaning they have a better chance at development."
For more information about the homes for sale in the North West region go online. For more details of the company's community engagement scheme visit:- OurSpaceYourPlace.Co.UK
.
Local Conservative elected onto Formby Parish Council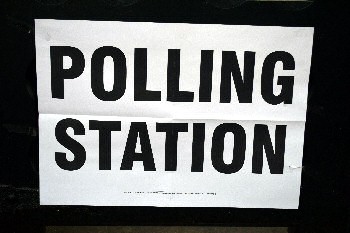 NATIONALLY, the Conservative Party has made major gains in local elections across Britain, fuelled by a collapse of UKIP. Labour, UKIP, the Lib Dems and the SNP have all lost ground. In Formby, residents in Harington Ward had the opportunity vote in the Formby Parish Council and have duly elected Gemma Peace from the Conservative Party.