Home is where the heart is - National vote reveals what really makes us Scousers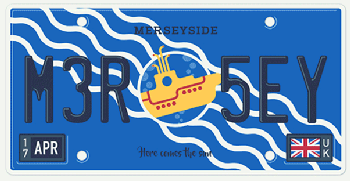 THE Beatles, Liverpool Cathedral and the Grand National make round up of most loved features in Merseyside Oatcakes, Yorkshire puddings and cream tea beat fish and chips for top British foods

State-specific licence plates are a great way of showing pride for drivers in the US, but why should our cousins across the pond have all the fun? From Big Ben to the River Mersey, the UK has some truly spectacular features which Brits, quite rightfully, want to show off too.

A nationwide vote has revealed what citizens of the UK truly believe makes Britain a country to be proud of, as well as what makes each county stand out in their own right. London may be the capital, but it takes 48 counties, including Merseyside to make the United Kingdom the wonder it is today.

To celebrate what makes Britain great, leading vehicle leasing company Leasing Options has created new number plate designs showcasing these features, ready for personalisation savvy drivers in the UK to take inspiration from.

Choosing between defining foods, influential pop culture figures, stunning historical buildings and alluring tourist attractions, Leasing Options asked Brits to identify the most iconic features of the 20 largest counties across England including Merseyside.

A new number plate has been designed for Merseyside with the most voted for quintessential feature, as well as the county flag colours and a famous local saying, all being beautifully illustrated on to a one of a kind license plate.

The top 5 greatest things in Merseyside include:-
The Beatles (33%)
Liverpool Cathedral (16%)
The River Mersey (15%)
The Grand National (10%)
Cilla Black (5%)
Other key features of Merseyside which just missed out on the top 5 include the Radio City Tower, Creamfields and the Scouse brow.

Mike Thompson, Brand Manager at Leasing Options said:- "British drivers are passionate about their car aesthetics, but at the end of the day, a Ford Fiesta is a Ford Fiesta, no matter how shiny and clean. Using quirky interior accessories is one way to personalise your vehicle, but we believe showcasing your home county through an eye catching number plate would be an amazing way to show off your home pride. They say home is where the heart is, and we want to help Brits everywhere wear their hearts on their car."

To take a look at the number plate designs and find out more about the research please click on here.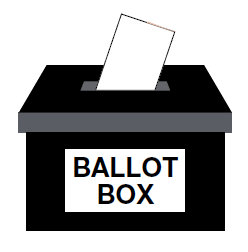 Time running out to register to vote in the General Election 2017
THE final day for registering to vote is on Monday, 22 May 2017. All it takes is a few minutes on a government website to sort out. You will need your National Insurance number and, if you're a British Citizen living abroad, your passport as well. To register, head to:- Gov.UK/Register-To-Vote.

A Day in the Life Film Challenge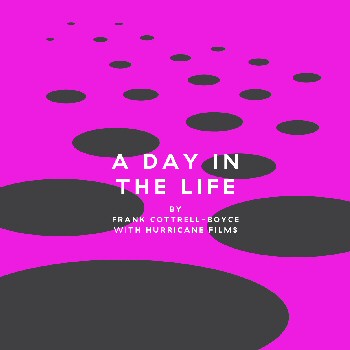 THE final song of The Beatles' iconic Sgt Pepper album:- 'A Day in the Life' has inspired a unique film challenge. Liverpool film company Hurricane Films are inviting aspiring filmmakers to submit short films (under 5 minutes) that depict a day in their life on Thursday, 1 June 2017; 50 years to the day since the album's release.

A selection of the submitted films will be shown at the premiere alongside Hurricane's own:- "A Day in The Life - 24 Zero Hours" a short film written by celebrated author Frank Cottrell-Boyce, featuring legendary comedian Tom O'Connor.

The film premiere on Friday, 16 June 2017, will mark the finale of Liverpool's Sgt Pepper at 50 celebrations, which will see the City reinvent the albums 13 tracks via a myriad of events featuring international artists working in collaboration with Liverpool based organisations.

The short films can range from professional; standard productions to being shot and edited on smart phones.

The chosen films will be selected for their imaginative response to the brief as much as their technical quality, but should show originality, have emotional impact or just provide an interesting insight into the day in the life of the film maker.

Online Youtube or Vimeo links of the completed films should be sent via email, by midnight, on Friday, 9 June 2017.

The premiere of 'A Day In the Life - 24 Zero Hours' will be held at Woolton Picture House and takes a ride on the 86 bus (the one McCartney would have taken to school) through the space time continuum where it passes through Liverpool.

Carl Hunter, Director:- 'A Day In the Life - 24 Zero Hours', said:- "This is a fantastic opportunity for aspiring film makers to have their work showcased at an event to mark the 50th Anniversary of Sgt Pepper. A collection of films that portray different lives on 1 day will provide us with an invaluable visual time capsule."

Alicia Smith, Creative Producer at Culture Liverpool for Sgt Pepper at 50, added:- "A Day in the Life is another great way for people to take part in our Sgt Pepper at 50 celebrations. We know there's a huge amount of creative talent across the City and with the emphasis on originality we're expecting a great response to how people interpret what a day in their lives means to them."

A Day in the Life Film Challenge - Timeline:-
Thursday, 1 June 2017 – Shoot day
Friday, 9 June 2017 – Deadline for submissions
Tuesday, 13 June 2017 – Selected films announced
Friday, 16 June 2017 – Premier – Woolton Cinema


Tickets for the Premier are ₤5.00 (including fees) and can be purchased on:- TicketQuarter.Co.UK. For more on Hurricane Films, visit:- HurricaneFilms.Net

Sgt Pepper at 50 has been made possible with National Lottery investment of ₤750,000 from Arts Council England's Ambition for Excellence scheme. For full details visit:- SgtPepperat50.Com.