Merseyside firefighter to run Liverpool ½ marathon in full kit for charity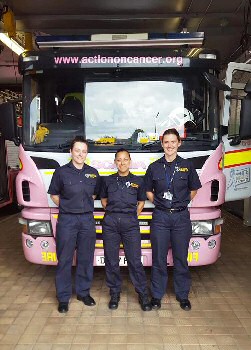 A Merseyside firefighter will be running the Liverpool 'Rock 'n' Roll' ½ Marathon in full firefighting kit this weekend to raise money for charity. Kimberley Antoine, a firefighter from Formby based at Aintree Community Fire Station, will take on the Liverpool 'Rock 'n' Roll ½ Marathon on Sunday, 28 May 2017, in full firefighting gear and a breathing apparatus set. The kit, weighing around 15kg, will be worn by Kimberley throughout the 13.1 mile race which will begin at the Albert Dock on Liverpool Waterfront and end at Liverpool Echo Arena. Fitness enthusiast Kimberley, who has been a firefighter for 2 years, will be raising money for baby charity Tommy's, which funds research in to the cause of premature births, stillbirths and miscarriages, and 'The Fire Fighters Charity' which supports firefighters and their families in times of need.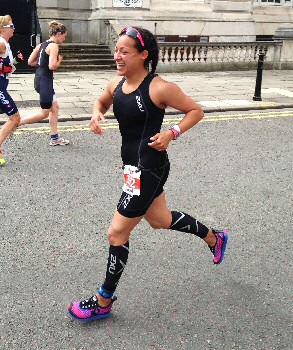 A qualified personal trainer who has undertaken a number of triathlons, marathons and ½ marathons, Kimberley said:- "I regularly compete in races yet this is going to be my greatest challenge yet! However, running 13.1 miles in full firefighting kit and breathing apparatus doesn't compare to the challenges other people have to deal with in life. The 2 charities I am running for make an incredible difference to people in times of need. I know 1st hand the devastating effect losing a child has on families and Tommy's funds research in to pregnancy problems and helps parents have healthy pregnancies. The Fire Firefighters Charity provides services, help and support to serving and retired Fire Service staff who have suffered illness, injury and psychological trauma. Any donations, no matter how small, will make a huge difference to families affected by miscarriage, stillbirth and trauma. I am so grateful for everyone's support."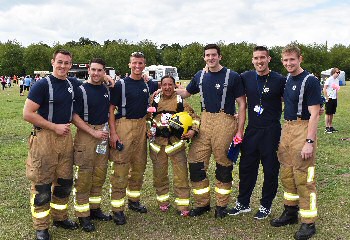 To sponsor Kimberley visit Virgin Money Giving Page.

Volunteers are the heart of the Hospice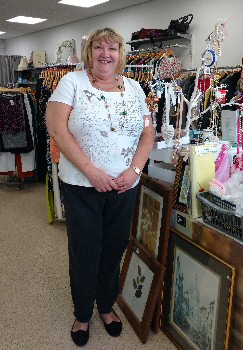 VOLUNTEERS Week kicks off on Friday, 1 June 2017 and so St. Joseph's Hospice is celebrating and championing all the inspiring volunteers who keep the Hospice going every single day. Over 100 volunteers from across Merseyside give up their own time every week to work in one of the charity's shops but they still need more, particularly in Southport and Formby. Shop volunteering is 1 of the most valuable ways of supporting the Hospice as its shops are a crucial source of income, raising over ₤100k each year. This money goes directly towards caring for patients at the Hospice in Thornton.

Gill Jones (59), from Maghull, started working at the St. Joseph's Hospice shop, on Westway in Maghull, just 4 weeks ago. Gill spent her career working for the family flooring business but, as the business grew, her son took over and she found herself with more time on her hands. Gill said:- "I still work at our flooring business a few days a week, but I was so proud to step back and hand the business over to my son. However, after such a busy career, I found myself bored at home and so I decided to see it as an opportunity to do something else, something rewarding. As I had retail experience, I decided to visit the local Hospice shop and they were so welcoming from the moment I walked through the door. I just help out one morning a week so it's not a huge commitment but it is great fun. There's a real family atmosphere between the volunteers in the shop and with the shop manager Susan. I'm very proud to support my local Hospice and it keeps me entertained. I have made some lovely new friends too."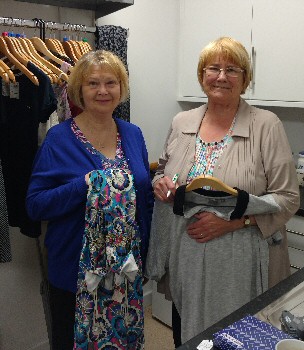 Maggie Linge (69), from Maghull, and Dorothy Reynolds (73), from Lydiate, have volunteered at the Hospice shop in Maghull since it opened at its previous location on Central Square. In fact, they have both worked there since it was an Oxfam shop over 30 years ago!

Maggie said:- "We both do the same morning shift we always have done. It's great company when you're retired. It gets you out and about and doing some good for an important local charity. My husband, Keith, passed away seven years ago and working in the shop helped me a lot. It gave me a real purpose to get up and do something positive. The support network was wonderful too."

Dorothy added:- "We have a really close knit community at the shop which offers friendship and companionship. As shop volunteers, we really feel like we're contributing to an important local charity."

St. Joseph's Hospice is looking for more volunteers for its shops in Southport and Formby. If you can spare a little time each week to help, please call:- 0151 932 6046.