Formby By Pass closed due to burst water main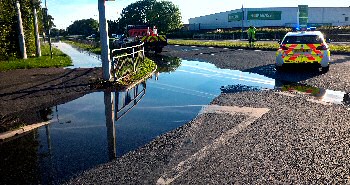 FORMBY By Pass was closed on 31 May 2017 after a burst water main flooded the North bound lane and the neighbouring allotments. The 1st sign of problems where seen around 6am as residents in Formby lost water pressure and a growing flood was spotted on the Formby By Pass. The Police and local Council blocked off the road as the standing water grow bigger and bigger, at one stage remembering seeing the major road looking more a river or a lake than a road. Gardeners on the allotments looked on in disbelief as their hard work was drowned by the creeping water. 1 gardener said:- "Only the rhubarb will survive this. I don't know what to say. We all put in lots of work to get our vegetables and plants to grow. Now its being washed away and its not the 1st time this has happened!" For households in Formby, the water came back on at around 1pm for most, but water coming out of taps was slower than usual for some time, as pressure built up again in the system. Sadly hopes that the repairs, would see the road opened quickly, but inspectors found the work to fix the problem where more complex and as a result the North bound lane was closed and re-routed through Formby Village. This has lead to travel issues within the Village. United Utilities told us that:- "We're sorry for the trouble this may be causing you and our team of engineers are working as fast as they can. The incident log for the burst is:- 330095780."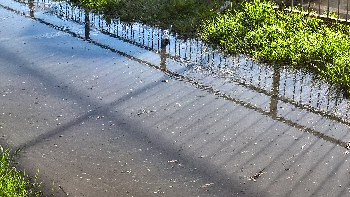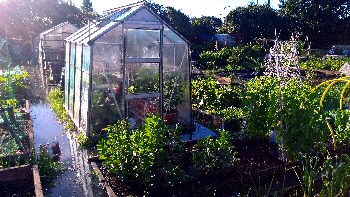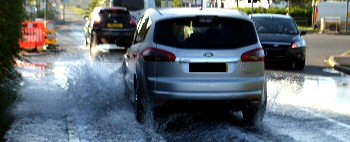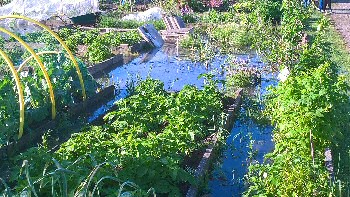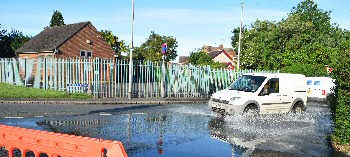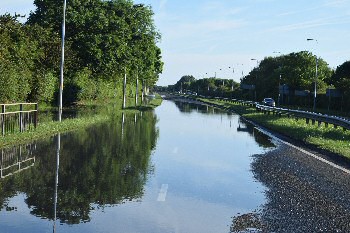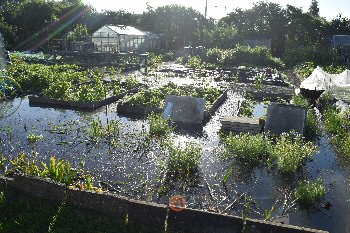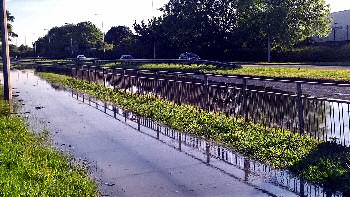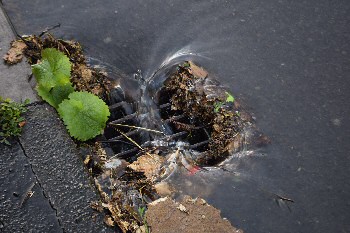 The Musicircus has rolled into Town!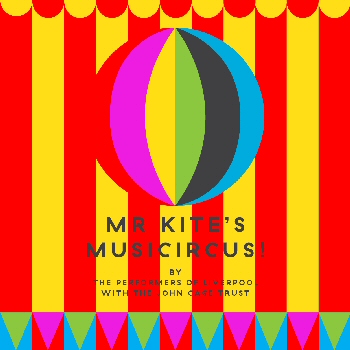 ON Sunday, 4 June 2017, from 2pm to 5.50pm, Aintree Racecourse will host a FREE event called:- 'Mr Kite's Musicircus' an event inspired by the 'Sgt Pepper' album track:- 'Being for the Benefit of Mr Kite' and will see a huge group of people come together, to play or perform different Beatles songs simultaneously; creating an unforgettable cacophony of sound.

Taking part in the day are:- soloists, choirs, dancers, poets, bands, gymnasts, actors a hula hooper travelling up from London especially for the event and a musician coming all the way from America to be part of this once in a lifetime opportunity. Anyone going along to experience the event can expect to hear songs such as:- 'Back in the USSR,' 'Blackbird, A Day in the Life,' Eleanor Rigby,' 'When I'm 64,' 'Lady Madonna Let it Be,' 'Penny Lane' and 'Yesterday.'

And if a visitor is inspired to get involved, there is a special:- 'Orator Spot' which they can stand on and read from a special lyric booklet featuring Beatles tracks that aren't already being performed. There will be a host of concessions available on the day along with even more entertainment for all the family, including:- face painting, kite making workshops and circus skills workshops courtesy of the Black-E Youth Circus.
Liverpool's Director of Culture, Claire McColgan, said:- "This is unlike any event we've ever staged before; it's a must see, unmissable opportunity not only for Beatles fans, but for all music fans. 'Our Sgt Pepper' at 50 programme is all about bringing something that could be considered high art and avant garde into the mainstream, and making it accessible for families across the region. Very few people will have heard of a musicircus before, and it will be incredible be part of what we hope will be the biggest musicircus ever to have taken place."

Musicircus is the brainchild of legendary American music experimentalist John Cage, and this event is produced in partnership with 'The John Cage Trust.' There is no public parking at Aintree Racecourse. The easiest way to reach Aintree is by train as Aintree Station is directly opposite the racecourse. Aintree can also be reached by bus on services:- 300, 310 and 345 both to and from Liverpool. For further information on bus routes, contact Merseytravel on:- 0151 236 7676 or visit:- MerseyRail.Org.
'Mr Kite's Musicircus' forms part of 'Sgt Pepper at 50' which will see each track on the iconic Beatles album inspire 13 brand new events. The world premiere commissions are a mixture of large and intimate events covering the worlds of art, dance, music, poetry and theatre. Until 16 June 2017, there will be performances, installations, live spectacle and moments of surprise across the City, as the spotlight will fall on Liverpool to celebrate their most famous sons in a way befitting of a record which broke the mould and changed music forever.
For full details of the Sgt Pepper at 50 programme please visit:- SgtPepperAt50.Com, or follow Facebook and on Twitter.
Baltic Weekender Adds New Names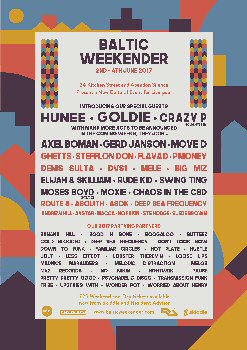 ACROSS the weekend, until the end of Sunday, 4 June 2017. Abandon Silence will host a stage as part of their 7th Birthday Celebrations, Kitchen Street's flagship event series, Hot Plate with grime and bass and The Wonder Pot (Esoteric House and Techno) will also host a stage, with many more to be announced.
The Baltic Weekender will take place across:- The Baltic Triangle's Constellations Club and Garden, New Bird Street Warehouse, Great Baltic Warehouse, Gin Garden, 24 Kitchen Street and 149 Warehouse.
The 1st headliner is a very special artist indeed. Heading back to Liverpool after a long absence is the mercurial DJ and producer, actor, TV star and OBE recipient, Goldie. The Metalheadz founder will close the Saturday night's bass events with a classic drum and bass set, joining some of underground cream of the UK urban scene including the already revealed Stefflon Don, Ghetts, Rude Kid and Swing Ting.
Next up are some of the UK's most in demand disco and house icons; Crazy P Soundsystem. Fusing together slinky underground disco, deep electronic throbs and shimmering pop moments, they continue to craft dance music with a voice, a heart, and soul. With several acclaimed albums behind them, they continue to light up festivals and clubs around the world. And joining the guys at the top of the bill is an act with a reputation as one of the world's finest crate diggers, producers and selectors, Hunee. The Amsterdam based Rush Hour label don is no stranger to Liverpool and will play an intimate set on the Sunday night Closing Party.
Just some of the other artists include:- Hunne, Soundsystem, Axel Boman, Gerd Janson, Move D, Ghetts, Stefflon Don, Flava D, P Money, Elijah and Skilliam, Rude Kid, Swing Ting, Denis Sulta, DVS1, Mele, Big Miz, Moses Boyd (Solo X), Moxie, Chaos in the CBD, Route 8, Asquith, Asok, Deep Sea Frequency, Andrew Hill, Aystar, Macca, No Fakin', Ste Hodge and Suede Brown.
Tickets are:- ₤15 per day and can be obtained online and physical tickets are available in 3 Beat Records, Liverpool. Check the events Facebook Page for more information.


---
Annual photography competition celebrates British manufacturing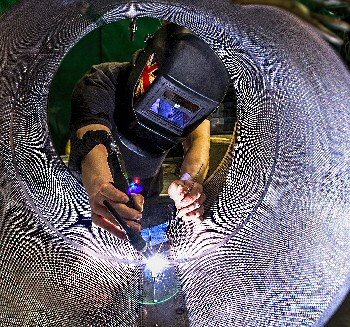 PHOTOGRAPHERS of all experience levels are being asked to get snappy as the annual EEF manufacturing photography competition opens for entries. The competition, now in its 8th year, is asking photographers to submit images that capture the essence of modern manufacturing.
Photographs can portray any stage of manufacturing; from design, process and technology in action through to the finished product; and can cover traditional or high tech sectors. The competition is designed to showcase the creativity, diversity and heritage that defines modern British manufacturing. To give people the best shot at winning, companies are also being urged to open their doors to local photographers to demonstrate what makes manufacturing great. For information on how to do this, visit the EEF website.

There are 3 categories to enter: professional, amateur and young photographer, with ₤5000 in prizes up for grabs between them. Entries will be shortlisted by a panel of photography and industry experts, with winners announced in December 2017.

Richard Halstead, Membership Engagement Director for the North at EEF, says:- "Through investment in the future though apprenticeships to standing right at the forefront of world leading technology, British manufacturing is the beating heart of the economy. The manufacturing photography competition showcases the ingenuity and creativity that takes place in every part of the sector."

The competition closes, on Saturday, 30 September 2017. For more information and to enter visit the competition's website.