2 Merseyside Police Officers named in Queen's Birthday Honours
MERSEYSIDE Police Chief Constable Andy Cooke QPM has congratulated 2 Officers after their recognition in the Queen's Birthday Honours. The Officers are: -
► Detective Constable Tracy O'Hara has received the Queen's Police Medal for Distinguished Services to Policing.
► Neighbourhood Sergeant David Whalley has received the Queen's Police Medal for Distinguished Services to Policing.
Andy Cooke QPM, said:- "I congratulate both Officers on such major honours. They reflect how highly we regard them and how much we appreciate their commitment to the people of Merseyside. It is wonderful to see professional and passionate Police Officers recognised nationally for their services to the community in such a prestigious way. Over the years I have been humbled by the 'can do' attitude of the Officers and their commitment to providing the people of Merseyside with a professional Police service. They all have the utmost respect of their colleagues, and demonstrate their tenacity, integrity and professionalism on a daily basis. Everyone in Merseyside should be proud of them as their work and conduct reflect so well on us all."
---
So long, social! Workers' bid to restore work life balance
TECHNOLOGY in the workplace continues to be a hot topic, but according to a recent survey by CV Library, the UK's leading independent job board, 74.5% of workers in Liverpool don't use social media whilst at work, and of those that do, the majority (57.1%) will only do so for up to 15 minutes. The study surveyed 1,200 workers on their opinions around technology in the workplace, and whether it is a distraction or an enabler to professionals. Interestingly, the survey found that despite 55.6% of professionals in Liverpool admitting that they use smart phones while they're at work, the majority (76.8%) do not use technology to do personal tasks during work hours. Other key findings revealed:-
► 26.8 % of workers in the City admitted to taking time out of their working day to contact friends or family on the phone, however, of those, the majority (73.3%) would only do so for a maximum of 15 minutes.
► 45.5% said they would not check personal emails whilst at work.
► 76.8% would not waste time browsing the internet and looking at irrelevant sites during work hours.
Furthermore, the study found that 62.5% of employers in Liverpool have rules in place regarding the use of technology for personal use, and for the majority (57.1%) this means they cannot use their phone at work. A further 20% said they are not allowed to use social media and 11.4% are not allowed to surf the internet during work hours. Lee Biggins, founder and managing director of CV-Library comments:- "With new technologies always emerging and access to emails and shared working spaces from almost anywhere, the lines between our work and our private lives are becoming increasingly blurred. It is therefore very positive to see that professionals in Liverpool are being careful not to spend their working hours doing personal errands or making calls; drawing a more definitive line between their work and home life. By ensuring your work hours are spent dedicated to staying on top of your workload, you can leave work behind at the end of the day and enjoy your free time as you please."
The survey also found that the majority (85.7%) of professionals in the City think that using technology at work is beneficial. When asked why they felt is it useful to them, respondents said that it enables them to connect with customers and clients from all over the world (25%), enables them to work from different locations (22.9%), saves time (20.8%) and helps them to communicate with people in real time (18.8%). Biggins concludes:- "It's clear that technology is both important and useful to Liverpool's professionals, enabling them to work remotely and connect with people all over the world. That said, it's important that workers stay focused when using these technologies. The odd 15 minutes here and there may be passable, but if you find yourself falling behind as a result, or having to put in overtime, it could be time to ditch the tech and focus on a healthier work life balance!"

Former teacher launches new book to encourage children to exercise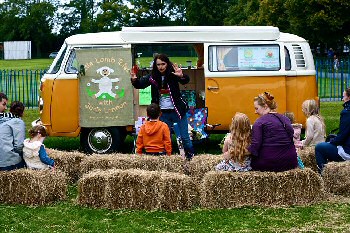 A fun new book encouraging young children to enjoy exercise will be launched in Liverpool later this month by a former School teacher. Floga with Flossie is the ninth book to be published by bestselling author Jude Lennon and it will be officially launched at independent bookshop Write Blend, that can be found on South Road, Waterloo, on 21 June 2017, to coincide with International Yoga Day. Miss Lennon, who runs storytelling business Little Lamb Tales, will host a special reading of the story during the event, which starts at 4pm, and will also be signing copies of the book. She will be joined at the event by yoga instructor Marie Cope, who will be demonstrating some yoga moves to children and parents and also Merseyside illustrator Holly Bushnell, who has designed and created the colourful book illustrations.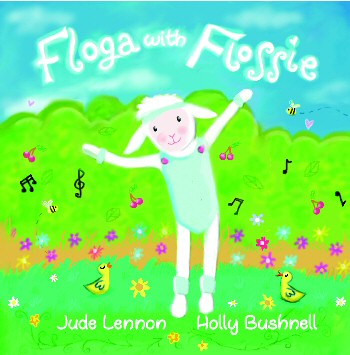 Miss Lennon, who taught for 18 years, said she was delighted with the new book and looking forward to sharing it with children. She said:- "This is a great fun book following the adventures of Flossie the lamb and her friends as they discover a new form of exercise - 'Floga'. It's about promoting exercise, friendship and teamwork in a fun way to children and I'm really excited to finally be able share the story with youngsters. What's more I'll be showing and encouraging children to join in with some of Flossie's 'Floga' moves to celebrate International Yoga Day. It will certainly be an opportunity for children and parents alike to relax and have a bit of fun. We all lead such busy lives these days and it's easy to forget that sometimes even children need to find ways to relax. Physical exercise such as yoga or 'Floga' is great for mindfulness and overall well being and in turn this can impact very positively on children's learning."
Miss Lennon, who has recently been nominated for two Bizmum Awards - Creative Bizmum of the Year Award and Host of the Year Award; has teamed up with Liverpool based Mitchy Titch Yoga instructors and will be delivering storytelling sessions at classes over the next few months. As well as writing books Miss Lennon, a member of Team Author UK, also runs storytelling events and creative writing workshops within Schools. She is currently touring Schools across Liverpool as part of the Bobby Colleran road safety campaign. Her book S.T.O.P (Superbob Tells Off Parents), which has been written in conjunction with the parents of 6 year old Schoolboy Bobby Colleran; tragically killed outside his School in West Derby in 2014; is the 2nd book in the Superbob series and encourages parents to think about parking more safely outside Schools. For more information on Little Lamb Tales and Miss Lennon's latest books can be found online or contact her directly on via email.