Patients rate The Clatterbridge Cancer Centre as one of the best Hospitals in the country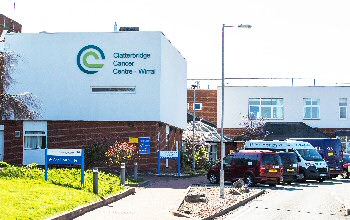 PATIENTS at The Clatterbridge Cancer Centre NHS Foundation Trust have once again rated the Hospital among the best in England.

Results published in the Care Quality Commission's Inpatient Survey for 2016, saw the specialist Merseyside centre named as 1 of the top 3 Hospitals for Overall Experience. The Clatterbridge Cancer Centre was ranked "Better" than other Hospitals in 10 categories. They included crucial areas such as Care and Treatment, Nurses, Doctors and Waiting Lists.

This survey looked at the experiences of 77,850 people who received care at an NHS Hospital in July 2016. Between August 2016 and January 2017, a questionnaire was sent to 1,250 recent inpatients at each Hospital Trust. Responses were received from 217 patients at The Clatterbridge Cancer Centre. Patients were asked to answer questions about different aspects of their care and treatment. Based on their responses, each NHS trust was given a score out of 10 for each question. Each Hospital Trust also received a rating of:- "Better", "About the same" or "Worse" for how it scored in comparison to others.

For Waiting Lists and Planned Admissions, The Clatterbridge Cancer Centre achieved 9.6/10. For the section:- 'Waiting to Get a Bed,' the mark was also 9.6/10. The score for cleanliness of a room or ward was 9.7. Patients scored the Trust at 9.1/10 for Operations and Procedures. They were all the highest score achieved in the survey.

In patients at The Clatterbridge Cancer Centre gave their 'Overall Experience' a mark of 9.1/10, the second highest rating in the whole country. Only 1 other trust achieved the same score, while one Hospital scored 9.2. The results from the survey are a crucial way of improving quality of care. Helen Porter, Director of Nursing and Quality at The Clatterbridge Cancer Centre, said:- "We really value the opinions of our patients and are always delighted to receive feedback from the people we treat. It is extremely rewarding to see the professionalism and expertise of our staff recognised in this way and we will continue to strive to deliver the very best of care."

A full copy of the survey is available by visiting the Care Quality Commission website.
---
Lost medication in the Litherland area
MERSEYSIDE Police is appealing for the public to be cautious after prescription medication was reported to have been lost on Monday, 12 June 2017. It's been reported that 26 x 50mg Tramadol tablets in a white chemist bag had been lost somewhere between Hatton Hill Road and Hawthorne Road in Litherland between 12.30pm and 5.50pm on Monday, 12 June 2017. Officers are reminding people that taking any medication which has not been prescribed for them can be dangerous and, in some circumstances, can prove fatal. Anyone who finds any of the medication is asked to hand it in to any Pharmacy or Police Station or call Officers on:- 101.

Formby locals urged to rediscover love of cycling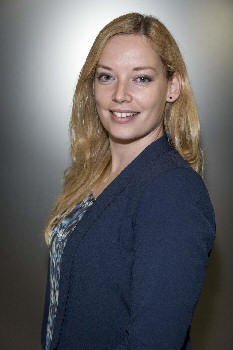 A Dutch cyclist is urging people to rediscover the delights of Formby, by bike. Linda van der Haar from bike hire scheme Bike and Go, which operates from participating train stations including:- Formby, Ainsdale and Southport, says that the varied cycle routes around the area are a gift to those who enjoy cycling, but that even more people could be making the most of them. The keen cyclist who moved to the region from Amsterdam 2 years ago, has been particularly impressed by the Asparagus Cycle Route, the Cheshire Lines, and overall flat terrain. She is now calling for those more used to getting behind the wheel to use Bike Week, which runs until this Sunday, as the perfect opportunity to see their locality from a new perspective.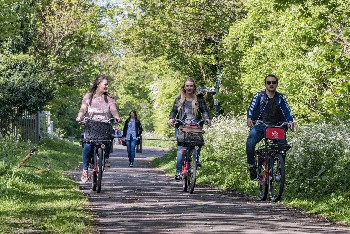 The biggest nationwide cycling event in the UK, Bike Week aims to get people to give cycling a go all over the UK, whether this be for fun, as a means of getting around to work or School, the local shops or just to visit friends. According to Linda, the week offers the perfect opportunity to rediscover a love of cycling that, for many, begins in childhood and is then lost once they start to drive. "The combination of the pretty village, flat spaces and Cheshire Lines means that the local area has so many spaces which are perfect for cycling. In the Netherlands we cycle everywhere, and picturesque spots such as this would be seized upon by people looking to chill out and enjoy some exercise in the fresh air. It's all too easy to say you are too busy to go on a bike ride, but by spending just 1 hour a week on a bike instead of watching a TV programme, people would feel the mental and physical health benefits as well as falling in love with their home Towns all over again." said Linda.
The benefits of cycling have long been reported, with a recent survey linking cycling to work with a halving of the risk of cancer and heart disease. The 5 year study of 250,000 UK commuters showed that regular cycling reduced the risk of death from any cause by 415, the incidence of cancer by 45% and heart disease by 46%. Cycling also took no willpower once it became part of the commute to work routine, the Glasgow based research team said, unlike going to the gym. Linda said:- "Even if people don't pick up a bike again for the rest of the year, I would urge them to spend 1 hour during Bike Week rediscovering cycling. You never know; it could be the start of a whole new passion."