Summer Baroque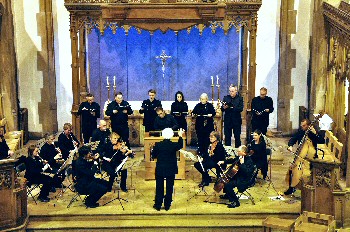 THE singers and players of Liverpool Bach Collective will be celebrating the end of their currents season with a concert Summer Baroque, in St Faith's Church, Crosby, L22 4QQ, on Sunday, 2 July 2017, at 7.30pm. Usually, the Collective performs as part of Sunday Evensong in 1 of Merseyside's many Churches, and this will be its 1st ever concert performance. The programme will include:- Vivaldi's Concerto for Oboe, Violin and Organ, and his Bassoon Concerto, the popular Arrival of the Queen of Sheba by Handel, Dido's Lament by Henry Purcell, Monteverdi's scintillating Beatus Vir and choruses, duets and solos from Bach's cantatas. Admission will be by programme, available at the door for ₤10 (concessions ₤7).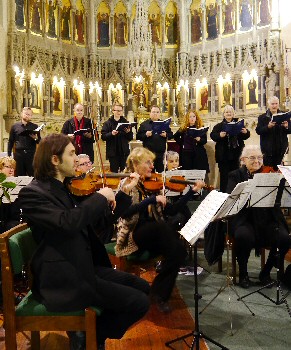 The 12 singers of the Collective will be joined by 16 instrumentalists, playing:- trumpet, recorder, flute, oboe, bassoon, violin, viola, cello, harpsichord and organ. The music will be directed by Philip Duffy. Liverpool Bach Collective was founded four years ago, and each month it performs 1 of Bach's 200 cantatas as part of Sunday Evensong in a church around Merseyside. To date it has performed 29 cantatas in 18 different churches, from Hightown to Rainhill and Ince Blundell to Birkenhead. The ensemble continues to gather a following of interested listeners.
---
Appeal to find Brain Howard's next of kin
THE Sefton Coroner's Office have issued an appeal to find the family of Brain Howard, who died in Cherry Road, Ainsdale to come forward. Brain Howard was aged 70 when he passed away on Tuesday, 13 June 2017. There are no suspicious circumstances surrounding his death. Anyone who can help the coroner identify and trace his next of kin should call:- 0151 777 3422 or email then via:- Coroner@Sefton.Gov.UK.

The search is on for Sefton's most inspirational teacher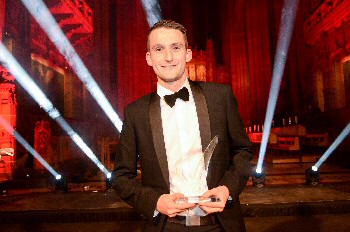 PARENTS and pupils across Sefton are being asked to nominate their inspiring teachers to win a prestigious Teacher of the Year award. The Educate Awards is inviting parents, carers and pupils to nominate a teacher who is making a real difference to their School community. The Teacher of the Year Award is open to both Primary and Secondary School teachers and recognises an outstanding teacher who has inspired their students to have a love of learning. Nominations for the coveted Teacher of the Year award are now open and close, on Sunday, 25 June 2017.
Passionate, encouraging, dedicated and amazing are all words which have been used to describe past winners, and this year the judges are looking for nothing less. Last year's winner, Mr Martyn Dutton from Barnton Community Nursery and Primary School in Northwich, Cheshire was nominated by a parent of 1 of his pupils and judges commented that he was the "perfect example of a teacher going above and beyond the call of duty."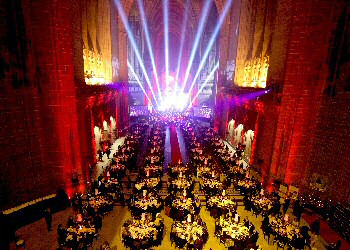 The pupil in question has epilepsy and Martyn went out of his way to ensure the child was included in every activity, safe and happy. The child's mother credited Martyn with giving her son:- "the best educational start in life." The Educate Awards, now in its 6th year, is an annual celebration which aims to showcase the brilliance within the region's education sector. Open to all Schools in the:- Liverpool City Region, Cheshire and Lancashire, the awards are the biggest of its kind and cover every aspect of a School's curriculum, teaching and staff.
Kim O'Brien, founder of the Educate Awards, says:- "The power of a great teacher is something almost all of us have experienced and can remember fondly. Great teachers make School an exciting, engaging place to learn and encourage children to pursue different ideas and careers. There are so many unsung heroes working in Sefton Schools who do remarkable work on a daily basis. We want to hear about these teachers and celebrate their achievements. If you know an extraordinary teacher who goes above and beyond the call of duty, don't delay and submit a nomination, it could make their year!"
Award nominations can be made by anyone with links to a School, including:- pupils, parents, headteachers, fellow teachers and governors. Entries are completely free and can be made online.