Southport and Formby District Hospital will stay open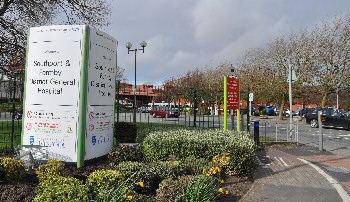 SOUTHPORT'S new Member of Parliament has sought to clarify the future of Southport and Formby District Hospital; insisting it will stay open. The Conservative's comments follow as it emerged several campaigns during recent elections had misinformed residents by wrongly suggesting the Hospital and urgent care services were at risk of closure. Now, Damien Moore, the new Member of Parliament for Southport has issued the following statement, reassuring residents that their Hospital will not close, after meeting Hospital bosses and Health Minister, Philip Dunn.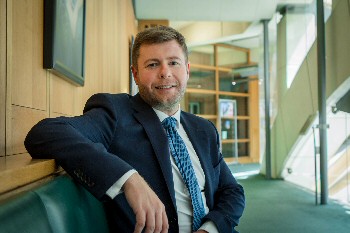 Damien Moore stated:- "I understand there are a number of concerns surrounding the local Hospital. The Trust has faced a number of severe pressures on several fronts. The most immediate and pressing one being able to find a long term Chief Executive who will provide stability. This real issue, however, has only been side-lined by a number of unhelpful and misleading suggestions as to the long-term future of Southport Hospital. I want to make it perfectly clear: Southport and Formby District Hospital will remain open; the urgent response centre will remain open; and residents will continue to receive 1st-class health care. Whilst I understand the Trust has recently come to a decision to establish a clinical senate, led by medical professionals, to decide how they may better deliver key services, there has never been a suggestion that the Hospital would close. In fact, it's rather the opposite. The Trust will continue to work with local authorities and the Government to consider how they will deliver services in the long term, whilst working with neighbouring Hospitals to provide the best-quality care available, including the prospect of enhancing key services in Southport. All Hospitals are subject to a review to determine the safety of their services and the quality of care they are providing; therefore, the suggestion that Southport Hospital needs 'saving' is nonsensical and misleading. All public bodies are required by regulation to hold periodical reviews. Furthermore, should the Hospital propose any considerable change to the way it operates in the future, I wish to reassure the public that those changes can now only be brought about by experienced medical professionals; not beauracrats or politicians- and on the basis of patient safety. The future of Southport Hospital has never been more clear."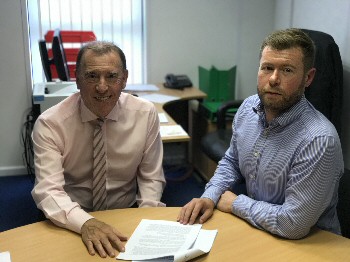 Following a constructive dialogue with the new MP, Southport and Ormskirk Hospital Trust Chairman, Richard Fraser, confirmed Damien's statement:- "No proposal has been discussed by or presented to the Trust Board about either closing emergency services or re-profiling their hours since I have been Chairman. The Board will consider the outcome of the system review as it emerges.No Trust is an island and no organisation can categorically rule out the potential for change in the future. However, I cannot currently foresee a situation where 24/7 emergency services will not be needed in this health economy."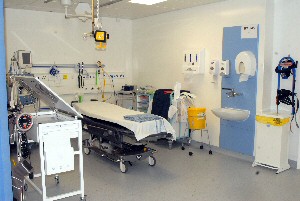 During discussions between Damien and the Department for Health, Minister Philip Dunn further added:- "Political scaremongering in the run up to an election will have caused immense stress to the people of Southport, who may well be concerned about the future of the local Hospital. This damages confidence in clinical leaders and undermines efforts to recruit and retain clinical staff. While there may be changes in the future, brought about by advice from experienced medical professionals, it is categorically wrong to suggest the Hospital or emergency services are at risk of closure; I am aware of no such proposals."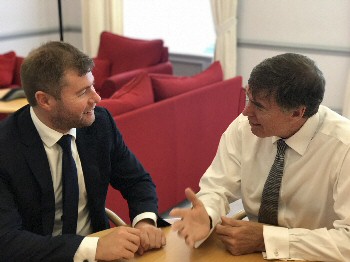 Asked what immediate challenges wait ahead, Damien went on to say:- "My immediate concern is to support the Chairman in finding ways of improving our urgent care center. That involves the establishment of an internal clinical senate, finding a long-term CEO, and filling staff vacancies to ensure urgent care is delivered in a safe environment. Medium term, I would like to see joined-up thinking amongst neighbouring Hospitals to ensure specialists work together and guarantee urgent care is readily available. And long-term that means enhancing our specialist services to benefit the demographic of Southport; such as the frailty unity-; applying for more funding when possible, whilst building a 1st-rate reputation as an outstanding healthcare unit on the advise of medical professionals. This, however, is only possible providing the public continue to have faith in the Trust's new leadership, which means aspiring politicians stop pontificating with their misleading petitions, and start supporting their local Hospital."

Letter to the Editor:- "Fracking update - Government Policy"
"EARLIER this month I wrote the Secretary of State to establish what the Governments policy was on Fracking as there was no mention of it in the Queens Speech. I have subsequently received a reply form the Minister for Energy and Industry where he confirms that the UK Government supports shale gas exploration to determine the potential of the industry. He further states that:- ''shale gas is natural gas found deep underground and requires hydraulic fracturing.'' It is clear that his government believe shale gas could create a new British industry and provide more jobs. However he did also state that shale gas operations would only take place in a manner which is safe for the environment and local communities. He added that:- ''any company looking to develop shale will need all the necessary permission, including planning and environmental permits.'' Clearly we will have to hold them to account on this and that public feeling must also be taken into account. Labour opposes fracking and will continue to support local residents who also express concern." Regards, Bill Esterson MP. What are our readers thoughts on this issue? Please email us to:- News24@SouthportReporter.Com.
---
1 in 5 professionals in Liverpool have experienced discrimination in an interview
THE latest study from CV Library, the UK's leading independent job board, has found that 18.2% professionals in Liverpool have experienced discrimination during an interview, and for the majority (50%) it was because of their age. The survey of 1,200 workers, sought to reveal how many professionals have been affected by interview discrimination, and the reasons for this. The data found that aside from age, the other most common reasons were because of their race (13%) and the school or university that they went to (12%). Worse still, nearly two thirds of workers in Liverpool (61.4%) don't know their rights when it comes to interview discrimination. Lee Biggins, founder and managing director of CV-Library, comments:- "It's concerning to see that interview discrimination is so rife in Liverpool, with one in five being affected. More worryingly, over half of professionals in the City don't know their rights should they be affected. If you experience prejudice during an interview, be sure to get in touch with the business and request comprehensive feedback as to their decision not to hire you. Alternatively, get in touch with your local Citizens Advice Bureau for more information."

Furthermore, 81.8% of workers in Liverpool believe that interview discrimination happens often and that the best way to solve this is creating more awareness of the issue (43.2%). Further suggestions include: better training of interviewers (31.8%), and interviewers following a set list of questions for all candidates (6.8%). Biggins concludes:- "It's certainly worrying that so many professionals in Liverpool believe discrimination is a common occurrence during interviews. That said, there are steps that can be taken to reduce the likelihood of this happening and raising awareness around the situation is the 1st hurdle to tackle. If you believe you've been discriminated against it's important to speak out; this is a subject that needs to be discussed so that we can begin to find a permanent solution!"
---
Do you feel that you were ill advised in the purchase of your leasehold property?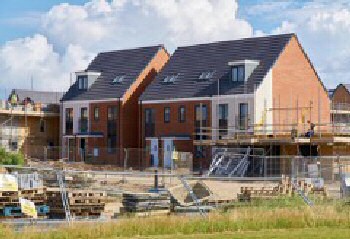 THE Government has announced new plans to ban leasehold houses and restrict onerous ground rent clauses for homeowners. The proposals come following months of concern over unfair leasehold practices from homeowners, lenders and campaigners. Leasehold contracts have traditionally been limited to properties with shared spaces such as flats. However, there has been an increasing trend of housing developers, particularly in the North West, selling new build houses as leasehold rather than freehold. This has led to thousands of homebuyers finding themselves embroiled in a 'leasehold trap', characterised by spiralling ground rents and onerous contract clauses. Many homeowners who have attempted to buy their property's freehold have been quoted extortionate amounts of money with some even finding that it has been sold on by the developer to investors, who are reaping the rewards of doubling ground rent clauses. As a result, some people have found that their properties are now unsalable. In most cases, owners have just 6 years from the date of purchase to start legal proceedings. It's therefore essential that you take action sooner rather than later. The new plans, announced by Communities Secretary Sajid Javid, aim to ban homebuilders from selling houses as leasehold and will also restrict ground rents on flats to zero. In his announcement, Mr Javid said there are currently 1.2 million cases of houses on leasehold and it is hoped that these measures will help to make the system fairer and more transparent for consumers. The proposals are under an 8 week consultation and apply only to England. Michael Jefferies of Jefferies Solicitors, comments on the proposals:- "For too long, homeowners have suffered at the hands of developers. At Jefferies, we are pleased to hear that the Government has decided to take action and we welcome its plans to tackle the unfair leasehold system. Unfortunately, the changes are unlikely to help those who have already bought their home on these terms. Many homebuyers were not adequately advised by their lawyers about these onerous clauses or the effects they can have. Any individual who received negligent advice may be able to seek redress against the lawyer involved in their house purchase."

Did you receive negligent advice when purchasing your leasehold property? We would love to know. Please email our newsroom via:- News24@SouthportReporter.Com and let us know your views and thoughts on this issue.
---
Children living in workless households falls in the North West
THE number of children living in a household with no working adults is at a record low in the UK. Figures released by the ONS show that the percentage of children in the North West living in a household with no working adults has fallen from 18% in 2010, to just 13%. A Government report released earlier this year found that children living in workless families are significantly more disadvantaged, and achieve poorer educational outcomes than other children including those living in lower income working families. In comparison, ¾ of children from workless families moved out of poverty when their parents found full time work. Employment Minister, Damian Hinds said:- "These latest figures are further proof that the strength of the economy is benefitting the North West. Our welfare reforms are encouraging more people into work, improving families' security and children's life chances. There's more still to do and we will build further on this progress with the roll out of Universal Credit, ensuring it always pays to be in work."

In May, the ONS confirmed that the number of workless households in the UK has fallen to a record low. Those figures showed that the number of children in workless households had fallen by 6% in just a year; equivalent to 90,000 children across the UK. The latest employment figures show that there are a record 31.01 million people in work, and the unemployment rate (4.5%) is the lowest level since 1975. Since 2010 income inequality has fallen and the proportion of people living in relative poverty is near its lowest level since the 1980s. In recent years the Government has doubled free childcare, introduced Universal Credit and increased the National Living Wage and tax free Personal Allowance. Under Universal Credit people are moving into work faster and staying in work longer than under the old system. Universal Credit is designed to mirror the way many people in work are paid, with budgeting advice and benefit advances available for anyone who needs extra help.