All is ready for the Southport Flower Show 2017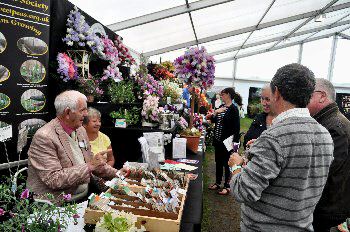 THE Southport Flower Show is the largest independent garden in the UK and held every year on Victoria Park, in Southport, since 1924. As well as flowers, the show includes other attractions such as cookery demonstrations, gala dinners, music and horse riding displays. This this year's theme as:- "The Curious Garden" and set to be bigger and better than ever before. The show attracts over 50,000 visitors across the 4 days, this year starting on 14 August and running to 20 August 2017. For more in formation visit:- SouthportFlowerShow.Co.UK and do not miss what will be a blooming good show...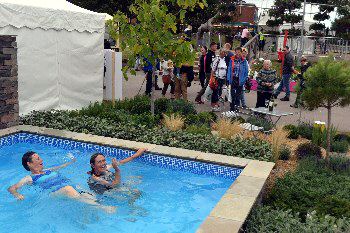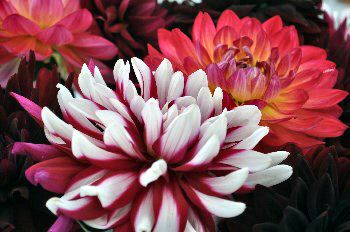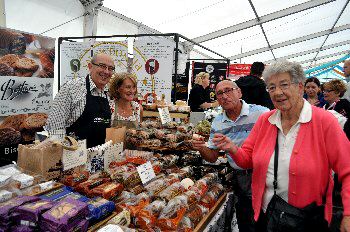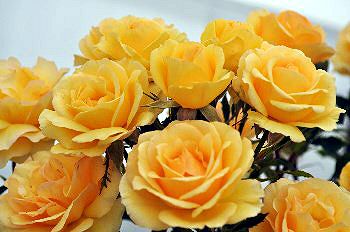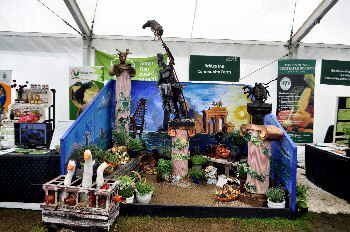 ---
Reminder... Outdoor Cinema Southport

ON 16 August 2017, the Friends of Kings Gardens Southport will be hosting another Outdoor Cinema event, with a showing of the classic film:- "Grease." Friends of Kings Gardens said:- "We are doing it all over again! Make sure you arrive in plenty of time to get a good spot in front of the screen and enjoy those Summer Nights. Fancy dress is a must!" So pop on over and take a seat with you... Sit back and enjoy the show... For more information please keep an eye on our Facebook Page.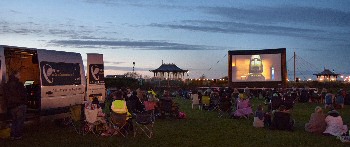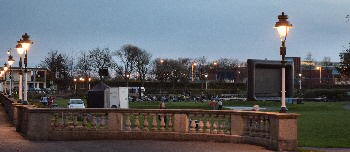 ---
Free summer Holidays activities for families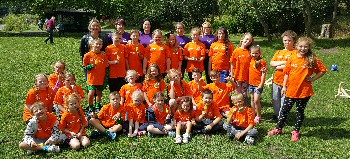 MERSEYSIDE Police, One Vision Housing and Sefton Council's Active Sefton are joining forces this summer to provide free activities for young people across South Sefton's parks and open spaces. The Jamie Carragher 23 Foundation will be running football training and tournaments and other activities on offer include:- Segway sessions, basketball, go karting, fun days and day trips. 300 cinema tickets have also been provided for families in the area. Youth workers will be in the following areas until the end of the school holidays, with further activities to be announced later in the year:-

► Litherland Boys Club and the Carragher Foundation will be in Kirkstone Park and the 'Backy' between Bark Road and Daley Road, Litherland.

► Caradoc Kids Club will be in Bowersdale Park, Seaforth.

► Brunswick Youth Club and the Carragher Foundation North Park and Poets Park, Bootle.

► Christ Church Youth Club and the Carragher Foundation will be in South Park and Derby Park in Bootle.

► Emmanuel Baptist Church and the Carragher Foundation will be in Marian Square Gardens and Killen Green Park, Netherton.

Jed Pearson, Managing Director of One Vision Housing (OVH), said:- "Working with key partners we are delighted to offer a range of free activities for children and young people in our community during the summer break."

Cllr Ian Moncur, Sefton Council's Cabinet Member Health and Wellbeing, said:- "We are very lucky in Sefton to have so many wonderful parks and open spaces and it is great to see these being used by all our communities over the school Summer holidays. The Active Sefton Street Games initiative sees hundreds of children get involved in free activities right on their doorstep. Along with other partner agencies, collectively we provide a raft of activities for young people to get involved in keeping them active and busy over the holiday period. For more information about venues and activities available, please contact the Active Sefton team on:- 0151 288 6278."

Sefton Local Policing Sergeant Kate Young said:- "Keeping children active and occupied throughout the long summer holidays is a challenge for all families, and hopefully people across South Sefton will take advantage of the great variety of fun on offer over the next few weeks and beyond, and all of which is completely free. There are so many great youth facilities in the area and I hope this encourages even more families to get involved. The activities and events are all about communities making best use of the many parks and open spaces in South Sefton. Many people attend these places to enjoy walking, exercising and having family time and we want to ensure that, along with our partners, these areas remain amenable to all residents, families, and the wider communities of Merseyside."

Regular Active Sefton activities are as below:-

Mondays
► North – Portland St. Playing Fields (Southport)
► South – South Park (Bootle)
Tuesdays
► North – Bedford Park (Birkdale)
► South – Bowersdale Park (Seaforth)
Wednesdays
► North – Kings Gardens (Southport) [Street Golf venue]
Thursdays
► North – Russell Rd. Recreation Ground (High Park, Southport)
► South – Killen Green (Netherton)
Fridays
► South – Coronation Park (Crosby)
---
Thousands expected to enjoy a river cruise adventure on the Mersey this summer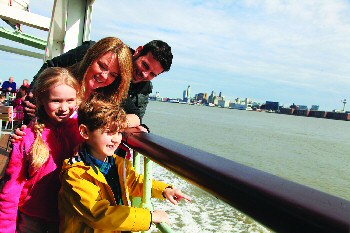 THE Mersey Ferries' popular 'River Explorer Cruises' look set to welcome tens of thousands of visitors throughout a busy summer. Families can enjoy exclusive adventures on the ferry, a visit to the popular:- 'SciFi Icons' exhibition at Spaceport and a fascinating time at:- 'The U-Boat Story.'

Mersey Ferries are expecting a busy summer season, as thousands take to the river to enjoy a series of special adventures with their families, experiencing 3 of Liverpool's most popular attractions.

Operating throughout the summer holidays, Mersey Ferries are offering the 'River Explorer Cruise and Spaceport Family Ticket' from ₤35. Families can take to the waves to enjoy views of the iconic Liverpool waterfront, before blasting off into space and then soaking up a unique piece of history. Fun summer giveaways to entertain the children are included and there are also a range of interactive activities at the attractions to entertain the whole family, making this ultimate day out.

The 'Family River Explorer Cruise' offers access to Spaceport's much anticipated:- 'SciFi Icons' exhibition at Seacombe, showcasing a private collection of Stars Wars memorabilia, from 1 of the UK's biggest collectors. A fascinating trip down memory lane is also available by visiting the World War II heritage displays at The U-Boat Story, Woodside.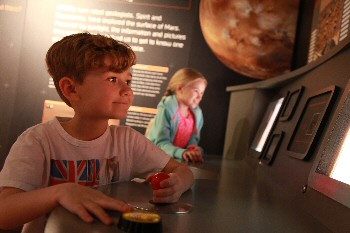 Gary Evans, from Mersey Ferries said:- "This summer our family offering is stronger than ever, with something to suit everyone, so we're expecting some of our biggest visitor numbers in years. We hope that our River Explorer Cruise and Spaceport ticket, offering access to our new special 'SciFi Icons' exhibition, will be a particular highlight for those looking to do something memorable during the summer holidays. The River Explorer Cruises provide not only breath taking views of Liverpool and the Wirral, but the journey also includes the popular U-Boat Story attraction, which presents a truly fascinating insight into life underwater during WW2."

Mersey Ferries remain the most popular paid-for attraction in Merseyside. Departing hourly, the 50-minute River Explorer Cruises sail between Pier Head, Seacombe and Woodside. The full schedule is listed on the Mersey Ferry website. Gary continued:- "The Ferries are a great way for local people and visitors to get out and enjoy the beauty of the waterfront; whilst keeping the little ones entertained with an exciting programme of activities."

Customers can book online and save with the combined ₤35 Family River Explorer and Spaceport Ticket, available for 2 adults and up to 3 children (ages 5 to 15). The offer must be purchased online, at least 1 day before a visit.

This family adventure package is part of Mersey Ferries biggest ever events programme which includes special cruises for adults that offer everything from Summer Evening Cruises to Who Dunnit thrills and themed music cruises.

For more information on Mersey Ferries' full programme of summer activities, including the River Explorer Cruises and the 'SciFi Icons' exhibition at Spaceport, visit the Ticket Offices within any of Mersey Ferry terminals, call:- 0151 3301003 for more information or visit:- MerseyFerries.Co.UK.
---
Health Secretary praises Trust's 'exceptional improvement'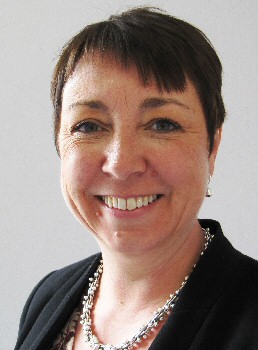 HEALTH Secretary Jeremy Hunt has congratulated staff for "exceptional improvement" made at Southport and Ormskirk Hospital NHS Trust. The Trust was the most improved in England between January and March for getting patients home from Hospital. Shorter Hospital stays are an indicator of efficient care as well as releasing beds to newly poorly patients who need them.

In a letter to the chair and chief executive, Mr Hunt said:- "The Trust is a real example to others, demonstrating how to improve performance in a short space of time and ensure that your patients get the care they deserve. From visiting organisations throughout the country, I know that the immense amount of work that will have been behind this outcome cannot be underestimated. Improvement on such a scale is very impressive and testament to the hard work and dedication of the Trust's staff."

Interim Chief Executive Karen Jackson said:- "I am delighted the enormous efforts staff are making to give patients the very best care is now being recognised at a national level. They are a fantastic team and a privilege to work with."

Friends of Kings Gardens Family Fun Day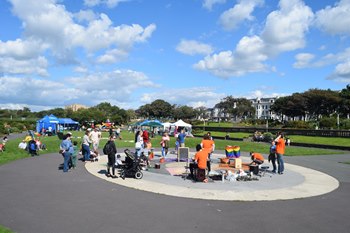 THE Friends of Kings Gardens, Southport, held a 'Family Fun Day' on 9 August 2017, in Kings Gardens. The event was extremely well attended with music provided by Southport and Ormskirk Hospital Radio, Heartbeat, also providing a host of activities where the likes of Merseyside Police, Starkidz Entertainment, Oyster Events, Sefton Parks, Linaker Children's Centre, the YMCA Sefton and the Bridge Inn Community Farm.