The top 5 questions workers in Liverpool have regretted asking in an interview
INTERVIEWS can be a daunting process for many, and new research from the UK's leading independent job board, CV Library has found that a whopping 87% of workers in Liverpool think there are certain questions candidates should avoid asking in an interview if they want to get the job!

The research, which quizzed 1,200 UK workers on interview preparation techniques, found that 67.4% of Liverpool's professionals will prepare questions in advance of an interview, with 91.3% stating that they try to ask a question in every job interview they attend. When asked what questions have jeopardised their chances of bagging a job in the past, candidates revealed the following:-

1. How often do you give your employees a pay rise? (57.5%)

2. What does your company do? (57.5%)

3. Will I have to work long hours? (50%)

4. Do you offer sick pay? (35%)

5. How much holiday will I receive? (15%)

Lee Biggins, founder and managing director of CV-Library comments:- "It's always good to turn up to an interview armed with appropriate questions to ask and you should always note them down in case you have a mind blank ½ way through! Not only will this show you're well prepared, it also demonstrates that you have a genuine interest in the company and the opportunity to work there. Unfortunately, questions around money and working hours can often touch a nerve with potential employers, as it could suggest that you're not actually interested in the role itself and the work you'll be doing. That's not to say you can't ask about the package the company is offering, it's just important that you phrase it in the right way."

Furthermore, the research also quizzed workers in Liverpool on the questions that they've asked in an interview which have been well received and boosted their chances of getting the job. The responses included:-

1. Is there room for development in this position? (77.8%)

2. How would you describe the general culture of the company and the workplace? (37.8%)

3. What are the team like that I will be working with? (35.6%)

4. Why did the last person leave this position? (20%)

5. How do you measure success? (15.6%)

Biggins continues:- "Rather than going straight in with questions around salaries and working hours, you can find out more about a company by posing questions about their culture, teams and how they measure success. Doing so will help you paint a picture of what it's like to work there, and will also show to the interviewer that you are passionate about working in a company where the fit is right on both sides. Never be afraid to follow up with an interviewer if there are questions which you don't feel comfortable asking about face to face. Remember, it's about checking that the company is right for you, as well as if you're right for the company."

Interestingly, a separate piece of research conducted by the job board amongst 200 UK recruitment professionals, revealed that 58.4% of recruiters think there are candidates shouldn't ask in an interview, including asking what the company does (24.5%), what happens if they're late or call in sick (15.6%) and how soon they can expect a promotion (15.6%).
---
2 arrested following seizure of 12 kilos of heroin and £530,000 in cash
MERSEYSIDE Police Detectives from TITAN, the North West Regional Organised Crime Unit (NWROCU), have arrested 2 men following the seizure of 12 kilos of heroin, with an estimated street value of £1.2million, and approximately £530,000 in cash. The seizures were made following the execution of warrants at 2 addresses in Huyton and the 3rd address in Thatto Heath, St Helens. During a search of the address in Thatto Heath, Officers recovered 12 kilos of heroin and £500,000 in cash. A 52 year old male, from Thatto Heath, was arrested on suspicion of conspiracy to supply Class A drugs and money laundering. A 56 year old male was also arrested on suspicion of conspiracy to supply Class A drugs and money laundering at one of the addresses in Huyton after Officers seized approximately £30,000 from the occupant's car. TITAN Detective inspector Nick Hughes, said:- "TITAN is committed to tackling the blight of drugs on our streets and has already had many successes in disrupting the supply of drugs across the North West. We will continue, with the support of police forces across the North West, to target those involved in the supply and distribution of Class A drugs and put them behind bars."

Leading Restaurants asked to serve up charity Meal for Meal deal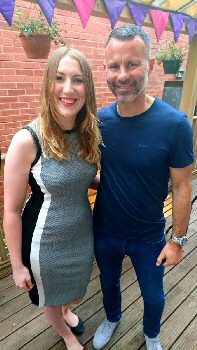 A social enterprise is calling on the nation's eateries to donate a plate. Foodinate, which aims to create a sustainable impact on food poverty, is asking restaurant owners across the country to offer a meal for a meal deal to help the homeless. Basically, when a customer chooses a meal marked with the Foodinate logo from a participating restaurant's menu, a plate of hot food is served up to a homeless person by a pre-selected charity. The cost of the donated meal is covered by the restaurant. To date, the not for profit organisation's scheme, which was launched in Manchester, has been backed by some of the City's favourite establishments including George's Dining Room and Bar; owned by Ryan Giggs. But the company is keen for many more food establishments to join the venture. So far, 8,000 hot meals have been provided to people across Manchester but founder of the scheme, Caroline Stevenson, wants the initiative to be rolled out nationwide.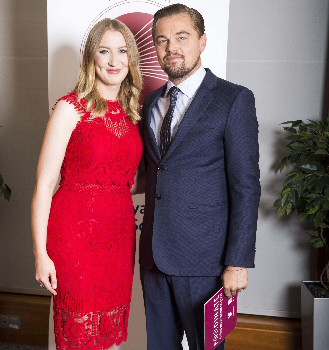 Caroline Stevenson acknowledged the need for her venture, after seeing people begging on the streets in the UK; the world's seventh richest country. Caroline Stevenson said:- "Homelessness is still a major problem in Manchester so I wanted to create a sustainable impact on this issue and that's exactly what Foodinate aims to do. All restaurants need to do is choose a few options from their menu to include in the campaign, which are signposted by our small menu icon, to support us in our quest."

Restaurants who sign up to the initiative, can expect to attract new customers, boost their customer loyalty and increase their higher margin sales. Ryan Giggs commented that:- "Foodinate has been a success. We really liked the simplicity of the concept from the outset and we are proud to be 1 of the 1st restaurants to sign up to it. If you own a restaurant and you're wondering what you can do to help your communities; this would be a great way to help."

The public have been showing support for restaurants backing the campaign. Helen Turner from Bolton said:- "It's such a great idea; I hope some of the bigger chains sign up to this!" while Jamie Driver from London commented:- "They've clearly found a solution to assist in reducing food poverty whilst bringing a commercial advantage to businesses."

Last year, Foodinate won the RBS and Entrepreneurial Spark 2016 'Boost a Business award', beating 800 other businesses to the prize; and Caroline even got the opportunity to meet Leonardo DiCaprio. Any businesses interested in signing up to the Foodinate campaign, can contact Caroline via email for more information.