Round the World Clipper Race 2017/18
Photographs by Patrick Trollope BA (Hons) LBPPA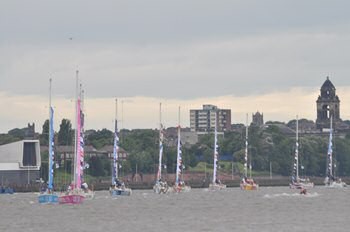 THE Round the World Yacht Race, arrived in Liverpool, on 14 August 2017, ahead of an epic challenge. As the teams prepared in the Albert Dock, Liverpool, all the Clippers and crews took part in naming ceremonies. Also visitors, such as the Lord Mayor of Liverpool and Elli Wilson, Miss Liverpool City Region, visited them. The families of the crews along with members of public also got an opportunity to look at the 70 foot ocean racing Clipper 70's, ahead of Race Start, on 20 August 2017. This year's Liverpool 2018 Team took us on a tour around their Clipper which will become home for 11 months, until they return to Liverpool in 2018, after 8 legs. Click on here to see Part 1 of our photographic coverage...

Do not miss what will be an amazing show as the race starts on the river Mersey. If you can't get to the event, you can watch it live online...

The last time the race was in Liverpool was 10 years ago, in 2007-08, but this year's race is set to be one of the biggest yet, and there will be a host of events and festivities ahead for the crews. It is worth noting that 40% of crew have had no previous sailing experience before signing up and come from all over the world.

Live video streams of the departure ceremonies, on 20 August 2017, will be carried online from 08:00 BST local time (07:00 GMT/UTC) covering the crews' farewell ceremony on stage, manning their boats and departing their moorings in Albert Dock.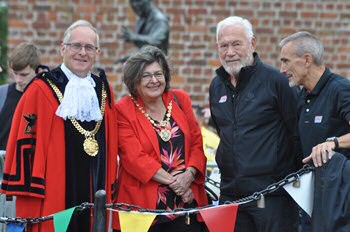 At 12:00 Noon BST (11:00 GMT/UTC) the online feed will feature a special 1 hour live TV show which will also be beamed around the world to include the race start at 1230 BST local time. This live TV show and web streams will be produced by the Clipper Race Official Host Broadcaster, 1080 Media TV. The footage will include live helicopter footage of the yachts racing around a tight circuit in front of the crowds before heading out to sea towards Punta del Este in Uruguay, their next port of call in this year long 40,000 nautical mile ocean race around the planet. It will capture the true Corinthian spirit of these 'everyday' people taking on this remarkable challenge.

The 1 hour TV show will be broadcast on a range of international TV channels and news websites worldwide including:- Fox Sports, Eleven Sports Network in the US and parts of Asia and Europe, and to the Nautical Channel's global audience of 20 million people.

Also you can then follow the race via:- Facebook and on Twitter, as well as see exclusive video clips on YouTube. Plus if you want to enter the next challenge or find out more about the race go to the official Clipper Race website. Click on here to see Part 1 of our photographic coverage...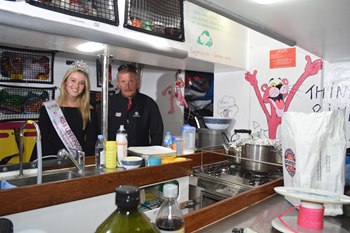 We wish all the teams a safe and extremely good voyage. If you are taking part or have taken part in the race, please do let us know via emailing us to:- News24@SouthportReporter.com.
If you have someone you want to say happy birthday to, for free, then use the email address below to send us the names you want us say happy birthday to, and/or a photograph. Email us today!