Crosby Camera Club's annual photography exhibition opens on 22 August 2017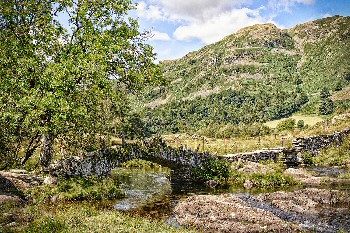 CROSBY Camera Club has announced its annual photography exhibition will open for public viewing from Tuesday, 22 August 2017, in the reading room at Crosby Central Library where visitors will be able to enjoy a selection of the club's best work, displayed in print. The exhibition, which is open for 6 weeks, will this year feature over 100 images with both colour and black and white photography on display, including:- 'Print of the Year' winners. Margaret Quayle, President of Crosby Camera Club, said:- "Every year our photography club shows its best work in print and I'm thrilled to announce the opening of our 2017 exhibition. It's a great pleasure to be able to invite members of the public to come and enjoy some of the excellent images produced by members of Crosby Camera Club during the 2016 to 2017 season. We're extremely grateful to the management and staff of Crosby Library for providing the space for this exhibition. And, with a brand new season starting in September, hopefully we can inspire budding local photographers and perhaps attract some new members to the club."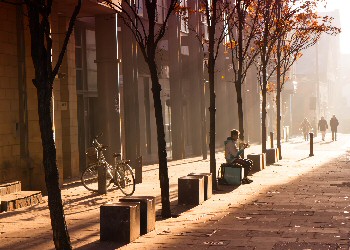 Founded in 1950, Crosby Camera Club has been part of the local community for almost 70 years. Meetings are held every Wednesday, from 8pm to 10pm, from the 1st week of September to the last week of April at Crosby Central Library's Small Lecture Room (where election polling takes place), on Crosby Road North, Waterloo. The 2017 Print Exhibition will be open for viewing during the library's normal opening hours. Further details about Crosby Camera Club and the 2017 Print Exhibition are available at the club's website.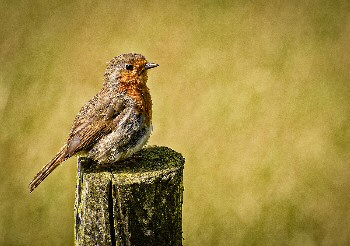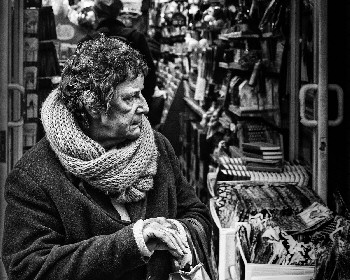 Crosby grocer sentenced for Tax fraud
A Merseyside man, who made ran a grocery shop but paid no VAT for 4 years, has been sentenced for evading almost £69,000 in Taxes. David Leatherbarrow, 58, of Brentwood Avenue, Crosby, was the director of Festival Sales (UK) Ltd, a company that traded from a shop in Aughton, Ormskirk, Lancashire. During routine visits, HM Revenue and Customs (HMRC) officers discovered the business was not registered for VAT despite weekly takings of about £20,000. Leatherbarrow claimed the company had only been trading for 6 months, but HMRC investigators found the shop had been a going concern since 2012. Sandra Smith, Assistant Director, Fraud Investigation Service, HMRC, said:- "Leatherbarrow lied about how long his business had been trading in a misguided attempt to evade paying VAT and penalties. We identified more than a million pounds worth of sales at this grocer's over the fraud period. In the modern retail environment it is foolhardy to attempt to hide trading on this scale from HMRC. Evading VAT isn't a victimless crime, it takes money out of the public services that everyone in the UK relies on to maintain a level playing field for local businesses. If you suspect fraud similar to this report it to the HMRC 24 hour Hotline on:- 0800 788 887 or online via:- Gov.UK; search for 'HMRC reporting fraud'."

3 days after the HMRC visit in June 2016, Leatherbarrow changed the company's sole directorship to himself. He later admitted the company had been in his son's name to disguise his own involvement due to a chequered business past. This fraud was discovered as part of the:- 'HMRC Grocery and Retail Trade Taskforce' and the 'HMRC VAT Hidden Economy Team' that check and audit local companies or self employed individuals that attempt to evade Taxes by concealing their business trading. On Monday, 14 August 2017, Leatherbarrow was sentenced to 16 months jail suspended for 2 years, at Liverpool Crown Court. He was also electronically tagged, issued with a curfew for 6 months and has to do 150 hours community work. HMRC will now begin work to recover the unpaid VAT plus any penalties.
---
RMT confirms a further strike action over safety disputes
BOTH Arriva Rail North and Merseyrail services will again be affected by strike action that is part of a long running dispute over what the Rail Union says are:- "rail safety issues" with the plans to introduce Driver Only Operation trains, know as:- 'DOO Trains,' that both operators plan to bring in very soon. RMT Members will strike between 00:01 hours and 23:59 hours, on Friday, 1 September 2017 and on Sunday, 3 September until 23:59 hours, on Monday, 4 September 2017. In reference to Arriva Rail North, RMT General Secretary Mick Cash said:- "The responsibility for the inevitable disruption lies wholly with the company. We are angry and frustrated that Arriva continue to fail to face up to the facts and also continue to ignore a perfectly reasonable union proposal to invite the DfT to join us in round table talks aimed at finding a solution. The public, who support RMT's campaign for a guarantee of a guard on their trains, will be appalled that Arriva Rail North have failed yet again to offer any kind of progress whatsoever in the talks and have instead opted to try and bulldoze through their plans regardless. It is that flagrant disregard for the safety issues at the heart of the dispute which leaves us with no option but to press on with the campaign of strike action. RMT commends our Arriva Rail North Members on their rock solid display of strength, resolve and unity during the action so far in opposition to the introduction of driver controlled operation and defence of the guards to guarantee a safer, securer and more accessible railway for all. We have no doubt that they our members will remain united and determined as we prepare for the next phase of action. The union continues to remain available for meaningful discussions with the company in order to seek a satisfactory resolution to the on going dispute."

The union said that it was angry and frustrated that Merseyrail continues to turn down a union proposal to set up a "safety working group", alongside outside safety bodies and the train manufacturer Stadler, on the principle that a 2nd safety critical person would be retained on all services. RMT General secretary Mick Cash said:- "It is disgraceful that Merseyrail continue to refuse all reasonable attempts by the union to settle this dispute. Merseyrail have repeatedly kicked all conciliatory approaches by RMT negotiators back in our faces and made it crystal clear that all that they are interested in is the union signing a surrender document which gives them a free hand to rip apart the safety culture on the railway. It is that cynical and hostile stance from Merseyrail which has left us with no option, but press ahead with a further 3 days of strike action. RMT recognises the severe impact that the action will have but we are dealing with an employer that refuses to listen or engage with the union on the critical issue of safe rail operation and we ask the public to understand that we have no option, but to take this high-profile action to force the company back to the negotiating table. RMT is calling for genuine talks to take place around a safe and sustainable deal that protects the future safety across Merseyrail services. The company should take up that offer of further talks as a matter of urgency. Merseyrail are completely ignoring the clear wishes of their own passengers, who overwhelmingly oppose the idea of Driver Only Operated trains on their network. That pig headed attitude has forced the union's hand and the idea that we would compromise on the fundamental issue of rail safety is absurd. The ball remains firmly in Merseyrail's court."