5 million want more work or better jobs in UK's biggest Cities
OVER 5 million people want to work, want more hours or are trapped in low paid and insecure work across the UK's 12 biggest Cities, according to a new report. The report for the independent Joseph Rowntree Foundation (JRF) comes as new metro mayors, elected in May, complete their 100th day in office and the monthly employment figures are published. Although the employment rate is the highest on record, the analysis of official statistics shows the scale of the challenge facing City leaders and national Government to ensure everyone has the opportunity to get a good job. In total, the analysis shows there are 5.3 million people missing out because of a 'more and better jobs gap' across the UK's 12 major City Region areas. The gap is the number of people who are unemployed, underemployed or inactive because of barriers such as caring or disability, but who would want to work if jobs were available (the more jobs gap); and workers earning less than the living wage and those on insecure contracts who would prefer permanent contracts (the better jobs gap).

The report found:-

► In Manchester and Birmingham, where metro mayors were elected in May, more than ½ a million people are seeking more and better paid work.

► In Birmingham, 356,000 people are either not working, but want to work, or are working but want more hours.

► In Manchester, 1 in 5 people who are in the workforce; 291,000; are in low pay or insecure work.

► In Liverpool and Sheffield, ⅖ of the workforce are not, working but would like to, want more hours, or are trapped in low pay or insecure work. This amounts to 303,000 people in Liverpool and 391,000 people in Sheffield.
City Region
Better
More
More + better
Better jobs
More jobs
More + better
Newcastle
21%
24%
41%
154000
182000
304000
Cardiff
18%
27%
40%
140000
204000
308000
Manchester
20%
25%
40%
292000
357000
582000
Liverpool
18%
25%
40%
140000
192000
303000
Sheffield
19%
25%
40%
185000
248000
389000
Nottingham
20%
23%
39%
102000
120000
203000
Birmingham
17%
26%
39%
235000
356000
540000
Leeds
19%
24%
39%
227000
288000
464000
Glasgow
15%
22%
34%
70000
102000
157000
London
14%
23%
34%
677000
1127000
1642000
Edinburgh
18%
20%
34%
128000
148000
244000
Bristol
15%
21%
32%
92000
126000
198000
Total:-
2442000
3450000
5334000
JRF is calling on City leaders to work with the Government on devising local industrial strategies that prioritise creating more and better jobs. The Government's forthcoming report to Parliament on its progress to full employment should consider the disparities in employment rates between places and the quality of jobs on offer. Dave Innes, economist at JRF, said:- "Britain has enjoyed a jobs miracle and the national picture on jobs is good; more people are in work than ever before. But these figures show millions of people across our big Cities are missing out on this success and there is still a long way to go. The priority for City leaders and the Government is to use the industrial strategy to create the conditions for more and better jobs, and ensure people who have been left behind can find work."
---
Access to medical technology in Southport and Formby among best in the country
PATIENTS in Southport and Formby have some of the best access in the country to vital medical treatments such as:- pacemakers, cataract surgery, and hip and knee replacements, a new study by the Medical Technology Group has revealed. The report examined data from all 209 Clinical Commissioning Groups (CCGs) from across England to find out how effective they are at giving patients access to medical technology. It found that NHS Southport and Formby CCG was in the top 10 CCG performers when measured against the NHS 18 week 'referral to treatment' target and the NHS Atlas of Variation, which measures how patients' access to NHS services varies across the country. The report revealed wide regional variation in patient access to medical technology and a distinct North South divide, with 9 out of the 10 of the worst performing CCG's located in the South. In cardiology and cardiothoracic medicine for example:- figures ranged from 100% of patients receiving treatment within 18 weeks, in North Durham, while Medway CCG failed to hit the target for ½ of its patients. Patient waiting times are steadily increasing across all CCGs, the MTG study found. NHS performance reached a peak in late 2012 when nearly 19 out of 20 patients (94.8%) were referred to a consultant within the 18 week timeframe. However, in April 2017, the figure had declined to 9 out of 10, with almost 3 times more patients (380,000) waiting longer than 18 weeks for treatment compared with 130,000 in November 2012. Chair of the MTG, Barbara Harpham, said:- "Delivering high quality healthcare, no matter where you live, is one of the fundamental principles of the NHS. But budget cuts and rationing is having a huge impact on the service patients receive, and the outcome they can expect. This enormous variation can't simply be explained by the regional differences in populations. There is an unprecedented strain on the health service and patients are not being given equal access to the treatment; and most importantly; the technology they need." The MTG makes seven recommendations to address the issue of regional variation, including publication of aggregate waiting time figures, so patients can compare the performance of their local NHS against other regions and inspections of the worst performing CCGs by NHS England. Barbara Harpham added:- "Quicker and better access to medical technology can save the NHS money in the long term, by avoiding complications and additional treatment and by getting patients out of Hospital and back to work and into the community. It's time to reassess how medical technology is commissioned and to call these underperforming health services to account." A copy of the MTG report:- 'The North South NHS divide: how where you are; not what you need; dictates your care' can be downloaded now.

Liverpool City Council seeks operator for Croxteth Hall and Park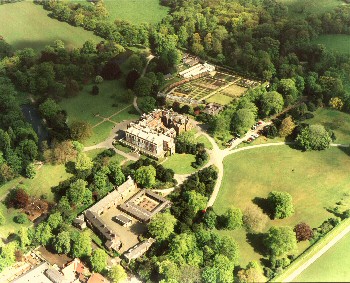 A Europe wide search has been launched to find an operator to manage Liverpool's Croxteth Hall and Country Park. Liverpool City Council has published a tender with the European Journal (OJEU) to find a partner to manage the historic estate on behalf of the authority.

The tender, which would see the Hall and Liverpool's only country park remain open to the public, aims to secure new investment, increase activities and visitor numbers and save the Council ₤1m a year in running costs.

Bids will be overseen by a panel including local stakeholders:- the Friends of Croxteth Park, Croxteth Hall Volunteers and the West Derby Society alongside Council Officers and elected members.

Liverpool City Council, which has already undertaken a soft marketing exercise to gauge interest, are looking to undertake a staged procurement process leading to a winning bidder.
The new contract commencement is currently estimated as February 2018 with the new operator taking over the management of the estate from this date.

The estate, which covers just over 500 acres featuring the the Grade II* listed Hall, Croxteth Home Farm, a Victorian Walled Garden and the Park itself; Liverpool's largest, had been the stately home of the Molyneux family, the Earls of Sefton, since 1575, but has been in public ownership since 1972.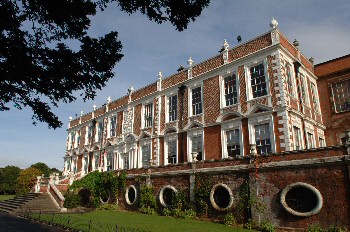 The Hall and Country Park, which also accommodates:- an adventure playground, Gift Shop, aerial rope adventure course, Horse Riding Centre and Cafe, attracts in excess of 600,000 visits a year and the Council has branched out to create income by promoting the Hall, as a setting for things like:- weddings, film shoots, conferences, exhibitions and concerts.

The tender will not affect a ₤3.5m plan by Myerscough College, who provide further education to local young people on the site, to create a new Animal and Equine Centre on the site of the former grounds maintenance depot. Home Farm will also continue to be operated by the Neighbourhood Services Company (NSC).

Councillor Steve Munby, Cabinet Member for neighbourhoods, said:- "Croxteth Hall and Country Park is a jewel in Liverpool's crown and we need to get the management of its future absolutely right. This a very complex estate containing multiple dwellings, covenants and leases with a whole raft of conditions limiting what can and cannot be done. Those interested parties who are looking to submit a bid are going to need a lot of time to understand the inner workings of the estate and what the stakeholders are looking for to ensure their proposed business plan is workable and deliverable. I look forward to working with the stakeholders in Croxteth Park on this process and we are determined to find a sustainable solution for the estate, and take care to get it right."

Councillor Peter Mitchell, Mayoral lead for parks, said:- "The preservation of Croxteth Hall and Park as a public asset, with free public access, is our number 1 priority and after years of searching for a partner we are very close to securing a win win situation. The estate has been enjoyed by millions of people for generations and holds a unique place in the City's heart, so it is vital we have the voice of the community at our side when we come to choosing the new stewards of this estate. We've been hugely encouraged by the interest in the estate and we look forward to assessing exciting plans that will breathe new life into one of Liverpool's finest crown jewels."

Stephen Guy, West Derby Society chairman, who will sit on the selection panel, said:- "We hope this initiative can secure the future of Croxteth Hall. Many parts of this historic building, dating from Tudor to Edwardian times, are in urgent need of refurbishment. This is Liverpool's own stately home and has enormous significance in its cultural history. The Molyneux family were in Liverpool continuously for more than 900 years; from the Norman Conquest to the 1970's. Hugh Molyneux, 7th and last Earl of Sefton, left the people of Liverpool a wonderful legacy which we cherish. The new partner must recognise the special place Croxteth Hall and Country Park hold in the hearts and minds of our citizens."
Please email our news room with your views on this announcement, via:- News24@SouthportReporter.com.