Are you ready for Fusion Festival 2017?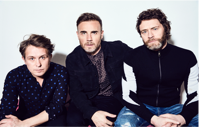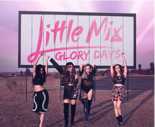 OVER 2 September to 3 September, at Otterspool Promenade, Liverpool, the amazing Fusion Festival will be returning with 107.6 Capital FM Liverpool. Expect nothing less than the biggest pop anthems and a wide range of stalls and attractions at the hottest event to round up the summer.
This year's line up looks amazing, with Little Mix on the Saturday are pop trio M.O, Aussie singer Starley and Pop / Funk band Club Drive. On Sunday TakeThat will be joined by pop princess Ella Eyre, urban singer songwriter Raye and boy band New Hope Club and that's just the start!

Ella Eyre told the press that:- "I'm so excited to be playing Fusion Festival for the 1st time ever this year, I've heard big things and I can't wait to play some new music!"

Hailed as the British TLC, sassy duo M.O, who have previously supported Fusion headliners Little Mix, will hit the stage on Saturday with their unique blend of funk pop, guaranteed to whip the crowd into a frenzy. Fusing pop sensibilities with a refreshing edge, prepare for total chaos as Hertfordshire 4 piece Club Drive bring their high energy set to the Fusion stage. They'll also be joined by the aussie superstar Starley, who recently had a smash hit single with the track:- 'Call on Me.' With a BRIT and MOBO award under her belt, pop queen Ella Eyre will be bringing the party to Liverpool on Sunday, playing her new material alongside massive smash hits such as:- 'Came Here For Love' and 'Gravity.' Raye, who lends her vocals to the top 5 smash hit:- 'You Don't Know Me' with fellow Fusion headliner Jax Jones, also joins the line-up as well as the teen heartthrobs New Hope Club. Limited number of tickets are still available from the official event website at:- TheFusionFestival.Co.UK.
---
Merseyside's Police Commissioner joins region's Fire Authority
MERSEYSIDE Police Commissioner has become a member of Merseyside Fire and Rescue Authority in a move aimed at further cementing ties between the 2 blue light services. Jane Kennedy has become a full voting member of Merseyside Fire and Rescue Authority (MFRA), a step that was unanimously approved at a meeting of the Authority. The constitution of MFRA will now be amended and a revised version will go to the Authority for final approval, that will take place on 19 October 2017, at a meeting which the Commissioner will be invited to attend. Following this meeting, the Commissioner will have voting rights at all future meetings involving the governance of Merseyside Fire and Rescue Service (MFRS).

Jane Kennedy said:- "Merseyside Police and Merseyside Fire and Rescue Services already work effectively together, with the Joint Command and Control Centre in Bridle Road being just 1 example of how efficiencies and savings can be made when the 2 organisations collaborate. This is a sensible step aimed at further improving the relationship between these important services. I look forward to working with the Chair of the Authority, Cllr Dave Hanratty, Authority members, and Chief Fire Officer Dan Stephens and his Officers to bring benefits for people across the region."

Chair of Merseyside Fire and Rescue Authority, Cllr Dave Hanratty said:- "We welcome the Commissioner to the Authority and look forward to working together with all emergency services for the benefit of all members of our community. Effective collaboration is 1 of the cornerstones of our work and the addition of Jane's voice to the Authority can only serve to further and enhance our joint efforts to protect people across Merseyside."
---
Demolition works set to begin in New Ferry
THE demolition of buildings most severely damaged by the New Ferry explosion, in March 2017, will get underway next week. The properties coming down are numbers 56 to 66 Bebington Road, which took the brunt of the explosion. The affected properties are a mixture of ground floor businesses with residential accommodation above. Affected residents are now in alternative accommodation and work to find new premises for all displaced businesses, which include the popular Lan's Chinese restaurant and Ming Yuan's beauty parlour, is ongoing. The contract for the works has been awarded to FTS Demolition Ltd, a local company from Hoylake. They will have ownership of the site and it is anticipated that the 1st few days next week will be spent setting up the site compound and carrying out a number of tests to the buildings before they start the process of bringing them down. The demolition phase is expected to take approximately 10 weeks and as the work is being done inside the existing hoarding with the footway remaining open, this should not cause major disruption to residents or businesses alike. The Council will shortly be taking some early regeneration plans for the New Ferry area out to residents to get their views. Further details of these events will follow over the coming week.

Paint worth over ₤1,000 to be sold for charity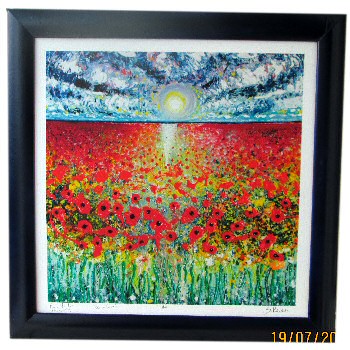 MISS Liverpool 2017/18, Elli Wilson will be taking part in 'Its a Knockout' for Zoe's Place Baby Hospice, on 9 September 2017. As part of the Mr and Miss Liverpool teams fundraising for this event, in aid of the local charity, they have been given an amazing print. The original painting called:- 'One in Four' was never subject to a print run commercially, which means that this is a 1 of a kind. 'One in Four' and was painted for the charity 'Mind' and sold for ₤15,000 at a charity auction. It is in support of all of those who suffer from mental health issues which is particularly important to Scarlett who has suffered from anxiety and other problems all her life. It's hoped that this sale of the print, that expect is print to be worth somewhere around ₤1,000. If sold for ₤1,000 or more, this will be an amazing cash boost for Zoes Place. The original painting is connected to the World War 1 exhibition Elli visited called:- 'The Danger Tree' that is located until 3 September 2017, at Mann Island, Liverpool. To find our more about that exhibition and where its heading next visit:- TheDangerTree.com. Also for more information about Zoes Place go to:- Zoes-Place.Org.UK or call 0151 228 0353. We will let our readers know very soon how to place bids on this art work.
---
Food consultation comments made public ahead of final decision
FEEDBACK from Wirral residents about proposals to introduce a new weekly food waste collection service have been published, as the Council gears up to make a decision on how best to improve recycling rates in the borough.
In 2016, the Council began investigating bringing in a new food waste collection service, which would see every resident receive a new, small bin to store food waste; which would then be collected every week. The move was proposed in an effort to increase recycling rates in the borough to 50% of all household waste.
As part of this change, the proposal would see the existing bins either reduced in size OR collected every 3 weeks. The consultation findings have been posted on the Council website.

New Council environment lead, Cllr Phillip Brightmore, says the public feedback has been invaluable as he pulls together plans to improve recycling. He said:- "The consultation last year led to an extensive public debate on recycling. I think that's incredibly positive; the more people talk about recycling, the more it is on their minds and that can only help as we work hard to protect our local environment. For me, it is absolutely clear; any changes to how we collect waste and encourage recycling have to meet three key conditions: they must be affordable, they must lead to massively improved recycling levels and, crucially, they must be acceptable to our residents. That's why I have taken the decision to publish all of the feedback we've received now, in advance of any decisions being taken, so people can see what their fellow residents are saying, we can consider all of the different opinions and continue this debate. I absolutely understand how important this service is to our residents and I pledge to take every view into account as we continue our review, develop our proposal and make our decision."

A decision on the food waste collection service will be made in the coming months, and is part of a wider regional review of waste collection. While that review continues, Wirral is launching a new plan to help residents recycle more. The plan will start in the coming weeks, and will involve:-

► Workshops and events throughout Wirral, demonstrating new ideas for how household items can be recycled, repaired or reused.

► A new communications campaign, making sure every resident has the information they need on what they can recycle and how to do it.

► Visiting Schools, youth Centres and community organisation to talk about recycling and giving residents face to face advice and support.

► Making sure every resident has the right bins in decent condition to help them recycle as much as they can.