Gas Safety Week... Beware of gas poisoning misdiagnosis in Liverpool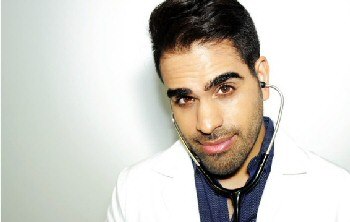 THIS Gas Safety Week runs until 24 September 2017. This year Dr. Ranj Singh is supporting Gas Safe Register to raise awareness of carbon monoxide (CO) poisoning and its symptoms as 36% of people in Liverpool would not recognise them, misdiagnosing symptoms for other illnesses. CO poisoning is known as the 'silent killer' as it has no smell, taste or colour, and all the symptoms associated with CO poisoning can easily be mistaken for something else as today's research shows. Symptoms which include:- headaches, nausea, breathlessness, collapse, dizziness and loss of consciousness, would be misdiagnosed by many in Liverpool. When people are asked in Liverpool to pick up the diagnoses, the results where as follows:-

► 33% said it was Concussion.
► 35% picked Meningitis.
► 31% thought it would be a panic attack.
► 27% picked a stroke.
► 18% diagnose symptoms as the Flu.
Gas Safe Register is urging people to learn the symptoms of potential CO poisoning, and what action to take if they suspect they or someone in their family may be suffering from it.
Dr. Ranj Singh said:- "You can't see, taste or smell CO, so it's really important that people become more aware of its poisoning symptoms. As Gas Safe Register's research has found, many confuse CO poisoning for other illnesses such as flu, but CO poisoning can be fatal so it's important that we raise awareness this Gas Safety Week so that families can take the right precautions and stay safe."

Jo Brooks was experiencing symptoms for several months before realising her family was suffering from CO poisoning, putting their illness down to a virus that wouldn't go away. When they finally got a gas safety check, they found that a loose flue was leaking CO back into their home. She said:- "Every morning I'd stagger to work and feel like I was hung-over even when I hadn't had anything to drink. I put it down to a nasty virus. After the gas safety check, we got a brand new central heating system, more CO alarms around the house and we now make sure we set a reminder for our annual gas safety check by a registered engineer. I know we are incredibly lucky and that it could have been a lot worse for us. I urge all families to make sure they know the symptoms of CO poisoning and make sure they get an annual gas safety check by a Gas Safe registered engineer as part of their routine to keep their family safe."
Jonathan Samuel, chief executive of Gas Safe Register, said:- "CO can leak from badly fitted or poorly maintained gas appliances. We recommend proactive prevention as the first line of defence against CO poisoning by getting your gas appliances checked every year by a Gas Safe Registered engineer to make sure they're working safely and efficiently. To provide peace of mind, a CO alarm is a great second line of defence to alert you to a potential leak."

Gas Safe Register recommends taking the following action if you suspect you might be suffering from CO poisoning:-
► Leave the house and get fresh air immediately.
► Open doors and windows.
► Turn off gas appliances
► Call the Gas Emergency Helpline on:- 0800 111 999.
► See your Doctor immediately or go to Hospital.
If suffering from CO poisoning, most people in Liverpool know to open the windows (72%), leave the house to get fresh air (78%), and contact a Gas Safe registered engineer to come and see if there's a problem (48%). Gas Safety Week 2017 is taking place from 18 September 2017. Search #GSW17 on social media for more top tips on how to stay gas safe. To find out about dangers in your area visit:- StayGasSafe.Co.UK and to find a Gas Safe registered engineer via calling:- 0800 408 5500.
---
Shocking new figures reveal the true impact of hair loss on men in the North West
SHOCKING new research has revealed the true impact of hair loss on young men in the North West. The study by Asda Pharmacy shows that 47% of men in the region have found hair loss a reason to worry. For many men symptoms of hair loss are an enormous emotional burden. The region's men admitted feeling self conscious (25%), unattractive (20%) and frustrated (12%) due hair loss. At a stage in life when many young people are socialising, meeting new friends and making connections, 24% are held back, saying their hair loss makes them feel less confident when it comes to dating. 18% of men have been the subject of jokes by loved ones due to the condition. It is perhaps unsurprising then the lengths they would go to, to avoid hair loss. Nearly 1 in every 10 men in the region would rather take a pay cut at work than experience hair loss, the same amount that would sooner develop an allergy to their favourite food. Maq Din, Healthcare Clinical Services Manager at Asda Pharmacy, says:- "There are many more options available now and not just for the rich and famous. It is no surprise that hair loss has a huge impact on men and their self esteem and confidence. But it is very sad to see they are not seeking advice and solutions. Our Hair loss service enables men to have a private consultation with an accredited pharmacist and purchase the tablets without taking time out to visit their GP."

Despite the huge emotional and psychological impact being felt by the region's men, 82% have never sought any professional help. GP and Television Presenter Dr Hilary Jones says:- "The results of this survey show the damaging impact hair loss can have on young men in the UK. When people are made to feel depressed and self-conscious it is not a matter to be trivialised just because it is an aesthetic issue. I would encourage anyone struggling with the effects of hair loss to seek help accordingly".

At Asda pharmacies across the country men suffering from hair loss can seek advice and treatment, 7 days a week. Asda is committed to offering affordable healthcare, and their price compared to other popular high street retailers where finasteride is available, is saving customers as much as 43%. Finasteride oral tablets are just ₤28 for a month's supply at Asda; the equivalent of ₤1 per day. Boots currently charges ₤49 for 28 tablets; while Lloyds Pharmacy charges ₤45, and Superdrug sells it for ₤37. For more information please visit:- ASDA.Com.

Promise to make Liverpool the best to grow up in
AN ambitious pledge to make education in Liverpool the best in the UK is being launched on Friday, 15 September 2017. The Liverpool Promise brings together Schools, students, the Mayor of Liverpool and the City Council, cultural organisations, businesses and others who support education to make commitments to each other and the students and families of Liverpool. The aim is to create the best School system in the UK, where children and young people have the best start, are ready to learn, ready for School, ready for work and ready for life; and are healthy, happy and safe from harm. It includes strengthening Schools links with universities and businesses and getting children involved in 5 cultural events at every key stage of their School life. "Priorities include improving attendance at School and recruiting the best teachers and School staff whilst retaining the excellent staff we already have in the City through high quality professional development and training." said Liverpool City Council.

Success will be measured by:-

► Increasing the percentage of children reaching a good level of development by the time they start School.

► Improving reading, writing and maths faster than the national average.

► Getting more students into further/higher education, employment, training or an apprenticeship.

The launch of the Liverpool Promise follows work led by Stephen Twigg MP to look at the challenges facing the education system in Liverpool that drew on consultation work by Steve Munby, Chief Executive of the Education Development Trust and Sir Tim Brighouse, a former Schools Commissioner of London widely credited with transforming education standards in the capital.

Mayor of Liverpool Joe Anderson, said:- "The Liverpool Promise brings together everyone involved in giving young people the best start in life and preparing them for the future. This is important for those individuals and their chances of fulfilling their potential, but it is also important for the future of the City and our vision of a strong sustainable economy. We have good Schools and good teacher doing amazing things, but we need to keep a focus on improving standards and exam results, and this year's provisional GCSE and A level results are encouraging. We can't afford to stand still and we must be ambitious, celebrate the inspiring achievements of our young people and guarantee the education opportunities they deserve. We will do more to develop aspirations, link Schools with businesses to prepare them for work and give them careers, with a focus on sectors where we know there will be growth in Liverpool in the future."

Assistant Mayor and Cabinet member for Schools and Education, Councillor Nick Small, added:- "We want to concentrate very much on making sure that we have an education system in Liverpool that does not just teach children, but also enriches their lives, meaning they leave Schools with the skills that employers want and need."

Governance of the Liverpool Promise will come from the Liverpool Promise Steering Group chaired by Director of Children's Services, Colette O'Brien, and a Challenge Group chaired by Stephen Twigg MP. Stephen Twigg said:- "Giving our children and young people the best possible start in life has to be the biggest priority for us all and it has been great to see the range of partners already coming out to support the Liverpool Promise. We have an unprecedented opportunity here to bring together lots of different people and organisations, all who share a passion and commitment to help Liverpool's children and young people be the very best that they can be. I am looking forward to continuing my work to support and challenge our education system and also to making promises of my own. I will be encouraging others, be they parents, grandparents, colleagues, businesses and others, to think about how they can get involved in the Liverpool Promise and the types of promises that they can make."

A group of Young Advisors from Liverpool Schools will be leading a piece of work to:-

► Actively engage young people who have low attendance and/or those who have not been involved in consultation activity of this nature in the past.

► Encourage young people to be in School and promote the importance of School.

► Promote positive collaboration between teachers and students.

► Share information with young people across the City.

► Be positive role models.

Joe Griffin, 1 of the Young Advisors, said:- "I am a Liverpool Safeguarding Children's Board Young Advisor and I will be involved in the Liverpool Promise because as a young person myself, I want to be involved in shaping my own future and the futures of other young people across the City. I think it is very important to improve student-teacher relationships within Schools as I believe that if students have a good relationship with their teachers, it can improve attendance which can in turn improve attainment and this is something that I think is very important."

The following organisations are already signed up to Liverpool Promise:-

► Association of Liverpool Special School Headteachers.

► Liverpool Association of Secondary Headteachers.

► Liverpool Primary Headteachers' Association.

► Liverpool Learning Partnership.

► School Improvement Liverpool.

► Mayor's Office and Liverpool City Council.

► Liverpool Cultural Education Partnership.

► Liverpool Clinical Commissioning Group.

► Young Advisors.

See the promises being made so far:- LiverpoolPromise.Org.UK.

Key Facts:-

► Provisional 2017 data shows that Liverpool is above the national average for GCSE grade 4 or higher in English and maths.

► In 2017, the percentage of pupils reaching the expected standard at Key Stage Two increased from 46% to 56%; but Liverpool remains 3rdfrom bottom of the 8 big 'core' Cities.

► In 2016, 89% of primary Schools were judged good or outstanding, just short of the national average of 90%.

► In 2016, 55% of secondary Schools were judged good or outstanding, compared to 78% nationally.

► In 2016, Liverpool was ranked 147 out of 151 local authorities using the key measure of Progress 8 at GCSE.