North West England's top fish and chip shops announced
FYLDE Fish Bar in Southport, Merseyside where revealed Wednesday, 13 September 2017, as the top fish and chip shop in North West England as part of the 30th Anniversary National Fish and Chip Awards, organised by Seafish.
Following rigorous judging, 10 businesses have been shortlisted for the:- 'Fish and Chip Shop of the Year Award,' 1 of 15 categories in the 2018 National Fish and Chip Awards.
The 10 shops, representing the best of the best of British fish and chips, will now compete in a final judging stage for this top accolade and aim to be crowned number 1 in the UK.

Hailing from across the UK*, the 9 other finalists in what are considered to be the 'Oscars' of the fish and chip industry are:-

► Cromars Classic Fish and Chips in St Andrews, Fife (Scotland)
► Penaluna's Famous Fish and Chips in Hirwaun, Rhonda Cynon Taff (Wales)
► The Dolphin Takeaway in Dungannon, County Tyrone (Northern Ireland)
► Millers Fish and Chips in Haxby, North Yorkshire (North East England)
► The Golden Carp Chippy in Redditch, Worcestershire (Midlands)
► Burton Road Chippy in Lincoln, Lincolnshire (Eastern England)
► Henley's of Wivenhoe in Wivenhoe, Colchester (London and South East England)
► Captain's Fish and Chips in Hoddesdon, Hertfordshire (Central and Southern England)
► Harbourside Fish and Chips in Plymouth, Devon (South and West England)

Bianco and Jodie Zeniou, Directors of Flyde Fish Bar, commented:- "We're so unbelievably happy to be shortlisted in the top 10, it's our first time entering this category so to get to this stage is an incredible result. We have been involved in the awards in the past and were lucky enough to have made it through to the UK's top 10 for 'Fish and Chip Restaurant of the Year', so to now be recognised for our takeaway offering is just fantastic. Our whole team are on a high right now; we hope to put Southport on the map by becoming this year's winners!"

To make this final stage of the competition, Fylde Fish Bar has had their frying skills put to the test as well as being assessed against a variety of judging criteria, including menu development and innovation, sustainable sourcing policies, staff training processes and marketing activity.
Judges also made unannounced visits to shop premises to sample the fish and chips and level of customer service on offer and undertake a full business audit.

The 10 regional winners will now progress to the final stage of judging to be held in London in January 2018. Facing a specialist judging panel they'll be quizzed on a range of industry related topics and be required to demonstrate how they successfully run a profitable business and plan for future development.

Marcus Coleman, Chief Executive at Seafish, said:- "We Brits have had a love affair with fish and chips for well over a century, with the somewhat humble dish of white, flaky fish coated in crispy batter with a side of hot, fluffy chips now renowned as Britain's national dish. For most of us, the love of fish and chips is much more than the food itself; it's the nostalgic memories of seaside holidays with the family or Friday night suppers after a hard week that come to mind. With few being able to resist the mouth watering combination, the awards ensure that high quality standards are upheld so that future generations can enjoy our nation's favourite takeaway. The skill and dedication of our 10 finalists this year is outstanding; they are a true representation of our industry and sum up perfectly why British fish and chips are, and will always be, the best in the world."

Speaking of their success in last year's awards, reigning champions Nikki Mutton and Craig Maw of Kingfisher Fish and Chips in Plympton, Plymouth, Devon, added:- "We were absolutely elated when we won the title of best fish and chip shop as part of the 2017 National Fish and Chip Awards. We've been so busy serving our brilliant customers that we've actually had to hire more than 10 new members of staff since winning the title in January."

The 10 UK finalists will now go on an expenses paid study trip to Norway, courtesy of sponsors the Norwegian Seafood Council. Visiting the port City of Ålesund, finalists will witness the whole fishing process; from catch to processing and filleting, and have an opportunity to learn why Norway is 1 of the world's most sustainable fishing nations.

The overall winner of the Fish and Chip Shop of the Year Award will be announced at The National Fish and Chip Awards' 30th anniversary ceremony in London on 25 January 2018. For more information visit:- FishAndChipAwards.Com.

* 10 businesses are shortlisted across 10 judging regions:- Scotland, Wales, Northern Ireland, North East England, North West England, Midlands, Eastern England, London and South East England, Central and Southern England and South West England.
---
Liverpool workers least fussed about promotions
NEW research from the UK's leading independent job board, CV Library, has found that Liverpool's workers are not as ambitious in their careers as originally predicted, with 41.3% willing to stay at a company for 5 years or more, without a promotion.
The study, which asked 1,200 UK workers about their attitudes towards promotions and job titles, found that a whopping 97.8% of Liverpudlians stated that they expect to get promoted at random points during their employment, depending on their performance.
Other key findings include:-

► 30.4% have moved companies in order to secure a promotion elsewhere.

► 37% said that they would be more likely to take a job that had the word:- 'manager' in the title.

► 62.5% do believe that job titles are important.

Lee Biggins, founder and managing director of CV-Library comments:- "It's clear that many workers in Liverpool are happy to move forward in their employment without a promotion and this isn't necessarily a bad thing! Working hard doesn't always have to result in a change in your job title, but as long as you're being rewarded for your hard work in other ways, such as pay rises, extra perks or more holiday days, then that's the most important factor."

When asked what was most important to them when looking for a job, workers in Liverpool stated that salary was the number 1 factor (34.8%), followed by daily responsibilities (32.6%), the company they're working for (21.7%) and the location of the job (8.7%).
Less important, but still a factor that they consider was the added perks that the company offers (2.2%).
Biggins continues:- "We all have different priorities in the workplace and a promotion isn't always 1 of them! Money continues to be a key driver for workers in Liverpool and can often be a deciding factor in whether to move jobs or not. What's more, the actual job in question is extremely important and you do actually have to like what you're doing! If you're looking to move forward in your career, try and note down your priorities; both in terms of financials and your own development."

FREE blood pressure testing for local residents in Wirral as part of Know Your Numbers! Week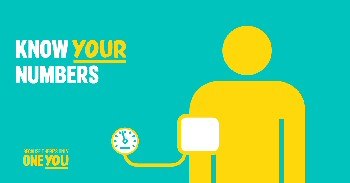 LOCAL residents are urged to get their blood pressure checked for free, as part of Know Your Numbers! Week; the UK's biggest free blood pressure testing event, running this year, from 18 September to 24 September 2017. 45,0001 people in Wirral have high blood pressure but aren't aware. High blood pressure has no obvious symptoms, but it is linked to at least 50% of all strokes and heart attacks and increases the risk of kidney disease and dementia. The aim of Know Your Numbers! week is to identify people with undiagnosed high blood pressure. Without knowing their numbers, many people are unable to take those vital steps towards a healthier life.

Free blood pressure checks are being offered at:-

► Wednesday, 13 September 2017, Birkenhead Market (10am to 4pm)
► Thursday, 14 September 2017, The Lauries, Birkenhead (9am to 12pm)
► Tuesday, 19 September 2017, The Cherry Tree Centre, Wallasey (9.30am to 4.30pm)
► Tuesday, 19 September 2017, St Catherine's Health Centre (main foyer 12 to 1.30pm)
► Thursday, 21 September 2017, St Catherine's Health Centre (main foyer 12 to 1.30pm)
► Friday, 13 October 2017, The Pyramids, Birkenhead (time tbc)

Many pharmacies across Wirral provide information and advice on simple steps to keep blood pressure under control and will measure your blood pressure accurately. You can also have a free blood pressure check in your GP surgery or use a home testing kit. A blood pressure check is quick, free, painless and could save your life. This year, Blood Pressure UK cautions that a poor diet and excess salt intake is leading more young people to develop high blood pressure putting them at risk of having an early stroke. People of all ages can reduce their risk of stroke and other illnesses by 'knowing your numbers' just like you know your height and weight.

Figures show the proportion of strokes in working age people (those aged 25 to 64) has increased despite an overall drop in the number of strokes. Blood Pressure UK is urging people, regardless of age, to check their blood pressure as part of Know Your Numbers! Week. Key risk factors for developing high blood pressure are largely lifestyle related such as eating too much salt, not enough fruit and vegetables, being overweight and not taking enough exercise.

Blood pressure can be lowered through lifestyle changes and if necessary taking medication as directed by your doctor.

Cllr Chris Jones, Cabinet Member for Adult Social Care and Health, Wirral Council says:- "The message to people is to take charge of their health and get their blood pressure checked. Blood pressure is 1 of the most preventable and treatable conditions but remains 1 of the leading causes of death. As an individual having your blood pressure checked is the most important step that you can take to reduce your risk of stroke, heart attack or heart failure."

Shefalee Loth, Nutritionist at Blood Pressure UK says:- "Over the last few years, we have seen an increase in younger patients with high blood pressure, often as a result of too much salt and poor diet. If you start making small changes to your lifestyle when you are young, such as eating less salt, more fruit and vegetable, taking more exercise and keeping to a healthy weight, you will stay healthier and prevent strokes and heart disease."

To find your nearest pressure station online. For further information on:- 'Blood Pressure UK' and 'Know Your Numbers! Week,' you can also go online.
---
Award winning business helps Merseyside parents save lives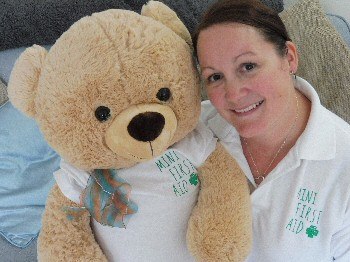 2 local 'Mumpreneneurs' Hannah Dodd and Sarah Rhydderch; have been inspired to train up parents in life saving 1st aid following scary experiences with their own children. Hannah (from the Wirral) and Sarah (from Halsall) are bringing award winning 1st aid classes for adults and children to Merseyside; with the launch of Mini First Aid Wirral and Mini 1st Aid North Merseyside.
Hannah has a wealth of medical and emergency experience; having worked as a paramedic for the Ambulance Service for nearly 20 years. She is also no stranger to 1st aid; having 3 young children of her own aged 6, 7 and 9 years old. Hannah says:- "When my middle child was 5 weeks old, we had an extremely scary incident when he went blue and floppy. We subsequently found out that he had a heart murmur and we were asked if we wanted to be taught how to do CPR. It is something every parent should learn. As a paramedic, I have been in situations where people have been given the best chance of survival due to someone administering correct 1st aid and CPR."

Sarah brings a breadth of previous skills to her new business, having previous experience in a demanding corporate role. She has 4 children of her own, ranging from 2 to 14 years old so she has had plenty of 1st hand experience in administering 1st aid. Sarah says:- "My youngest daughter has childhood epilepsy and had her first seizure when she was just 5 month old which was terrifying. At the time, I looked for a 1st aid class, but there was nothing available. In the back of my mind, I think this has been my main motivation for joining Mini 1st Aid. Being equipped with the knowledge and skills to know what to do in an emergency situation makes such a huge difference."

Hannah and Sarah's launches come at a perfect time as Mini 1st Aid celebrate winning a Gold Award from online magazine, Loved by Parents for their Early Years class teaching 3 to 5 year olds basic and lifesaving 1st aid.

They won't be stopping there of course. Hannah and Sarah have fantastic ideas for teaching 1st aid to pre-School and School children as well as offering full paediatric courses and Mini 1st Aid corporate classes in the workplace.

'Mini' may be in their business name, but Hannah and Sarah are thinking big! Mini 1st Aid Wirral and Mini 1st Aid North Merseyside offer 2 hour baby and toddler 1st Aid classes for small groups of parents and carers. Classes are informal, but informative and cover:- choking, basic life support, dealing with burns, breaks and bumps, febrile seizures and meningitis awareness. A class costs ₤20 per person.