Sefton Sporting Lights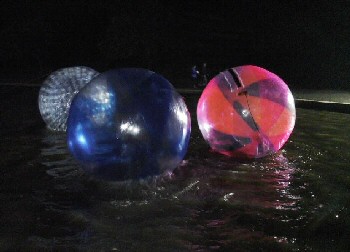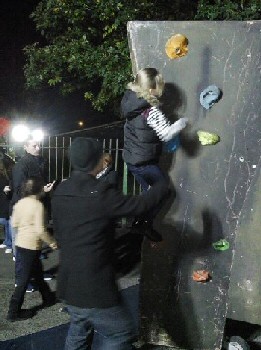 THE hugely popular Sefton Sporting Lights is returning later this month to give youngsters the chance to enjoy a host of free and fun activities. Taking place at Coronation Park, Crosby, on Monday, 30 October 2017, from 6pm, the floodlit event aims to divert young people away from anti-social activities usually associated with:- 'Mischief Night.' Throughout the night youngsters can take part in a raft of free activities including go karting, water zorbing and football! Sporting Lights is organised by Sefton Council as part of the Halloween and Bonfire Night Plan in partnership with:- The Friends of Alexandra and Coronation Parks, Merseyside Police, Merseyside Fire and Rescue, British Orienteering and other community volunteers and sports coaches.
Other activities on offer include:-
► Halloween themed Xplorer orienteering sessions around the park on the evening (compass for the winner and runner up).
► A Climbing Wall.
► Pumpkin Carving.
► Halloween Crafts.
► Face Painting.
Refreshments for participants will be provided by Domino's Pizza and the popular Triviso Ice Cream catering firm will also be onsite.
Cllr Ian Moncur, Cabinet Member Children, Schools, Families and Leisure, said:- "I am delighted to see Sporting Lights return for another year after huge successes in the past. It promises to be a dazzling evening of fun and free activities thanks must go in advance to all our partner agencies who have worked so hard to help us bring this great event together."

Anyone attending is asked to bring a torch along on the evening as not all areas of the park will be floodlit and they can also be used for the orienteering sessions. All activities and refreshments will be on a 1st come 1st served basis. In the event of poor weather, pedalos and zorbing will still go ahead with planned refreshments, but other activities may be cancelled.
---
Liverpool author lands top speaking spot at literary event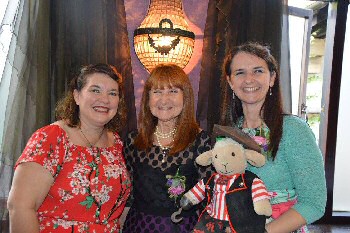 LIVERPOOL writer Jude Lennon has become the first children's author to secure a top speaking slot at an annual literary event. Miss Lennon, who has published 10 children's books including several Amazon Bestsellers, delighted an audience of authors, magazine editors, TV presenters and book bloggers, when she spoke about her journey from primary teacher to storyteller at a Literary Lunch held, on Thursday, 12 October 2017, at the Belle Epoque in Knutsford. It's the 1st time in the event's 5 year history that a children's author has been selected for one of the top speaking slots. Miss Lennon, who read from her latest book Pirate Lamby, was joined centre stage by 3 other guest speakers; Denise Chilton, author of:- 'Suddenly Single,' Phillipa Ashley, author of Amazon Bestseller:- 'Christmas on the Little Cornish Isles' and book blogger Joanne Robertson from:- 'My Chestnut Reading Tree.'

Miss Lennon said:- "I was truly honoured to be asked by event organiser Sue France to speak at this wonderful event. Since leaving my teaching profession three years ago my storytelling business and writing has really taken off. I've been on such a journey and to be welcomed with open arms by such an inspirational group of authors was truly humbling."

Several other Merseyside authors also attended the event, which brings together a network of creative's. They were Estelle Maher author of 'Grace and the Ghost,' Lesley Rawlinson, who wrote:- 'Tales from the Woodpecker Tree,' Imelda Summerton West, author of the soon to be published book:- 'Bloofus and Snatcher, the Bad Dream Catcher' and Angela Preston, author of:- 'Opening Doors.'

Businesswoman Jane Hawkes from Little Sutton, founder of Seashore No4 was also in attendance and will be collaborating with Miss Lennon in the new year to publish a new book for people with autism. Mrs France started the Literary Lunch 5 years ago with a vision of helping writers to become self-published authors. Over the years it has grown in popularity and has helped many women kickstart their Careers as authors. Miss Lennon's Editor Sue Miller, founder of Team Author UK, has been instrumental in helping the event to grow and 30 of the invited guests at this year's lunch were authors and professionals associated with Team Author UK. As well as writing and storytelling Miss Lennon, a key member of Team Author UK, continues to teach by hosting workshops for writers. Next month she is running a writing retreat in Shropshire in collaboration with Team Author UK where she will host a number of workshops for writers and published authors. She said:- "Several authors attending the Literary Lunch have been on my writing courses over the last 18 months or so. It's been incredible to watch their journey and see them grow in confidence with many of them now published authors in their own right."

For more information about Miss Lennon's books or storytelling business visit:- LittleLambPublishing.Co.UK. More information on Team Author UK can be found at TeamAuthorUK.Co.UK.

Merseyside Parks compete for UK's Best Park Award
14 Merseyside Parks nominated for public vote, 360 nominated parks across the UK compete to be declared the nation's favourite park and research shows how Parks and Green Spaces contribute to health and well being.

The Fields in Trust UK's Best Park, Award is now open for a public vote to select the nation's favourite local park. A total of 14 cherished green spaces in Merseyside are featured in the 360 UK wide nominations, each a much loved part its local community.

Wirral has 5 nominations, those being Arrowe Park; Birkenhead Park; Harrison Park; Thurstaston Common and Vale Park and there are 8 Liverpool parks:- Calderstones, Croxteth, Derby, Everton, Rimrose Valley, Sefton, Walton Hall and Wavertree Playground. Southport's Botanical Gardens was also nominated. Now it is time to choose the winners via an online public vote.

Nominations include small community gardens and large nature reserves, sports fields and playgrounds, each green space valued by its community and nominated by the regular park users who love to:- walk, run, cycle, relax, picnic and play with their children in the UK's parks.
'The UK's Best Park Award' will see the park with the most votes in each of England, Wales, Scotland and Northern Ireland shortlisted and nominators invited to attend the prestigious:- 'Fields in Trust Awards,' at Lord's Cricket Ground, in November 2017, where the UK's Best Park, as voted by YOU! 2017 will be named.

Fields in Trust is a national charity that operates throughout the UK to safeguard recreational spaces and campaign for better statutory protection for all kinds of outdoor sites,
The latest research from Fields in Trust shows, for the 1st time at national level, a direct and statistically significant link between public parks and green spaces and health and wellbeing. There is an established link between an individual's use of parks and an improvement in their physical health, life satisfaction, sense of worth, happiness and anxiety levels.

Minister for Local Government, Marcus Jones MP has convened a new Parks Action Group to review how parks meet the needs of local communities.
Appointed to this Government advisory group, Fields in Trust Chief Executive Helen Griffiths, said:- "Despite their clear health benefits, parks and green spaces are facing an uncertain future; across the UK outdoor spaces are under threat. The UK's Best Park Award celebrates the parks and green spaces which are so vital to the communities that use them. Recognising the UK's Best Park is a way of revaluing our green spaces; not viewing them just as a drain on resources for maintenance and upkeep; but seeing what benefits they bring; access to good quality recreational space can contribute to the physical and mental health of their local population and provide places for people to get together for community events."

In 2016 Rouken Glen Park in East Renfrewshire was named UK's Best Park out of a field of 214 nominations this year a much bigger number of 360 cherished local parks have been nominated and are available for public vote on the Fields in Trust website.
---
Liverpool pilots empty homes matchmaker service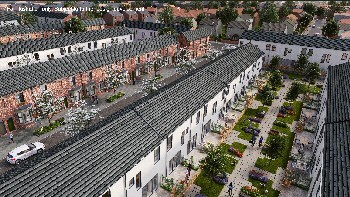 THE Council is aiming to introduce buyers and sellers of vacant properties in a bid to bring more empty homes back into use after slashing long term vacancies by a quarter since 2014.
Liverpool can reveal its number of long term empty properties (empty for more than 6 months) has dropped from 6,382 to 4,800. And to mark Empty Homes Week, Mayor of Liverpool Joe Anderson has set a new target of bringing a further 3,000 new homes back into use over the next 3 years.
Key successes in this regeneration drive includes Liverpool Council's celebrated homes for a pound scheme which has now seen 40 properties fully converted with another 60 in the pipeline.

The City Council also works with private sector partners in the Liverpool Housing Partnership, a scheme which aims to bring up to 1,000 vacant homes back into use as part of a ₤205 million investment over a 5 year period which this year saw the opening of the award winning regeneration of Marwood Towers in Everton, North Liverpool.
Mayor Anderson said:- "Empty properties are wasted homes and can cause a range of problems that impacts on the environment and value of neighbouring properties. We've made huge strides in bringing down the number of long term vacant properties in recent years and this matchmaking service is part of a new approach to stimulate the market and create even more new affordable homes for families."

Councillor Frank Hont, Cabinet Member for Housing, added:- "We are regularly approached by investors enquiring about empty homes in the City so we know the demand is there. A lot of effort will be going into making this pilot scheme work, with an empty homes loan being looked into, because it has the potential to make even more progress in breathing new life back into communities blighted by this issue."

The free matchmaking service has been designed to be a simple step by step service. All empty home owners have to do is complete a property information form, the details from which will be shared, via email, to more than 100 investors already registered on the Council's database. Owners of an empty property wishing to register for the scheme, or if you are interested in purchasing an empty property in the City, should email them.