Foo Fighters Stadium Dates Sell Out!
Photograph by Brantley Gutierrez.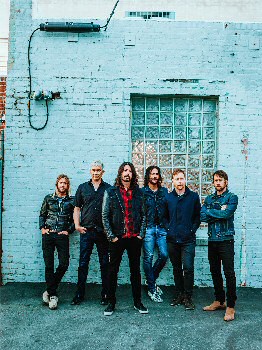 AFTER claiming a 4th Number 1 Album, with 'Concrete and Gold,' in September 2017, selling in excess of 100,000 copies to date, the rock giants Foo Fighters have continued their colossal 2017 by selling out their 3 UK stadium dates, in under 4 hours! These dates include 2 dates at the London Stadium, 22 June 2018 and 23 June 2018 and on Tuesday, 19 June 2018, at the Manchester Etihad Stadium...

Waking up to the news Dave said:– "Hey UK.... what better way to wake up than a hot, black coffee and 3 sold out stadiums. Unreal! You've always made us feel so at home there. Now it's our turn to give it back. We're gonna light those motherfuckers up.... See you there, Dave"

Chis York from the band UK promoters SJM said:- "Incredible sales for Foo Fighters 2018 tour. Shows the depth and passion of their brilliant fan base in the UK and a reflection of how amazing the band are live. Looking forward to what will be an unbelievable run of shows. Congratulations to the band and everyone involved with making this such a phenomenal success. Once again!"

If you don't already know, the Foo Fighters are from Seattle, Washington, United States and are an American rock band, formed in 1994. The members are:- Dave Grohl, Taylor Hawkins, Nate Mendel, Chris Shiflett, Pat Smear and Rami Jaffee. See the band's official website for more information about them and the story behind the bands 'Concrete and Gold' album.
---
Hospital holds memorial service to remember loved ones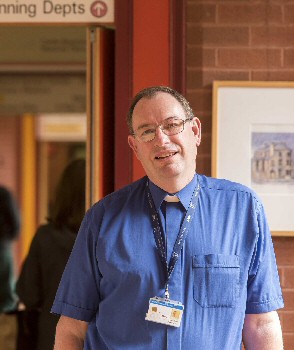 SOUTHPORT and Ormskirk Hospitals are holding a memorial service next month for anyone wishing to remember a loved 1. The memorial service will be held at Marshside Road Methodist Church, Southport, at 10.30am, on Sunday, 5 November 2017. Anybody wishing to remember a loved one is welcome to attend. The service will be led by the Rev Martin Abrams and the Rev Jan Fraser from the Chaplaincy and Spiritual Care Service. Dr Karen Groves, Consultant in Palliative Medicine, will also be taking part in the service. Martin said:- "There are many ways people like to remember loved ones. This is a warm invitation to come along for anyone who would wish to do it in the context of a church service. We hope the time together will be gentle, supportive and encouraging. There will be different ways of remembering, including the opportunity to light a candle of remembrance, place a flower of remembrance and record the name of someone special."

► There will be refreshments after the service.

► The church is near the corner of Marshside Road and Cambridge Road (PR9 9TL).

► For more information, contact the Chaplaincy and Spiritual Care Service on:- 01704 704639 or via email.

The chaplaincy service will also hold a Baby Remembrance Service, at Ormskirk Hospital, at 6.30pm, on Wednesday, 6 December 2017.
More details will be published nearer the time.

Household Waste Duty of Care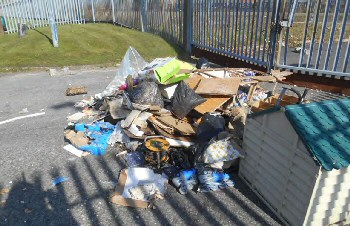 SEFTON Council is urging residents to remember their duty of care when getting rid of household waste, in order to avoid huge flytipping fines. Many residents hire third parties to take away household waste and large bulky items from their home but most do not know the rules and regulations that cover these types of waste disposal. By law, individuals are required to make sure the firm removing their waste is authorised to do so and is registered with the Environment Agency as an official waste carrier. It is also vital to retain the name and address of the person or firm disposing of your waste. In 3 recent cases in South Sefton, residents have fallen foul of rogue waste collectors who have simply dumped their waste as flytipping around the borough. If flytipped waste is traced back to a particular property, the householder could be fined up to ₤5,000 if they cannot properly identify who they used to get rid of their waste.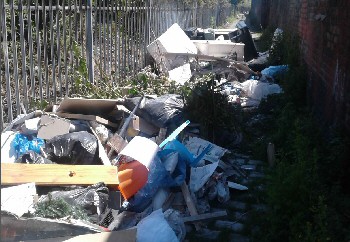 Cllr Paulette Lappin, Sefton Council's Cabinet Member for Regulation and Compliance, said:- "Recently we have experienced issues with members of the public not complying with their legal responsibilities to ensure any waste they produce is removed by a registered carrier. This can be from the local paper, social media or shop noticeboard but the responsibility is with the household to check they are legitimate 1st before they employ them. Too many residents are employing people to take waste away which is then being flytipped in the borough. Householders are required to make a simply check with the Environment Agency in order to ascertain if the person that they are passing their waste to is a registered waste carrier. Ask to see their waste carrier license issued by the Environment Agency or contact the Environment Agency directly on:- 08708 506 506 and ask for a free instant Waste Carrier Validation Check. Alternatively you can check online on the Environment Agency website. Even after you've checked, keep their details so that if flytipping does occur, you can show that you acted responsibly. You can do this is many ways, such as asking for an official invoice or a form with all of their details on. If they are not prepared to give you their details, don't employ them."

For more information about waste disposal visit:- Sefton.Gov.UK/Bins-Recycling.
---
National Awards announce Railway Children as Charity Partner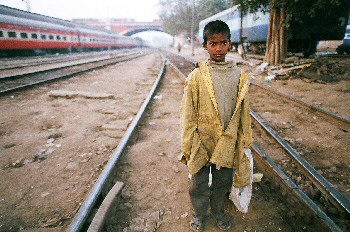 THE SME National Business Awards are delighted to announced that:- 'Railway Children' will be their Charity Partner for 2017. The awards are closed for this year. More information about this can be found online at:- SMENationals.Co.UK. These awards are a celebration of the best SME's from throughout the UK. The awards final will take place at the iconic Wembley Stadium, on 1 December 2017. With over 500 people expected, they hope to raise a significant amount of money for this very worthy cause. Speaking on behalf of Railway Children, Dave Ellis, Corporate Partnerships Manager commented:- "Railway Children is incredibly proud to have been chosen as this year's Charity partner for the SME National Business Awards. As a charity we have grown from helping 200 street children in our first year to having supported 270,000 in the 22 years later since in India, East Africa and here in the UK. With so many of our valuable corporate partnerships being with SME's themselves, we are reminded on a daily basis of just how much impact small and medium sized organisations really can have upon not just the economy, but also upon the lives of children who would otherwise be completely alone and vulnerable on the streets."