Can you help the Welsh Police find these people?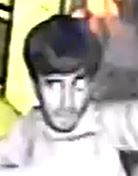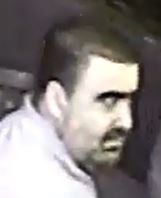 NORTH Wales Police are appealing for help to identify men, who are believed to be from Merseyside, following a disturbance at the Four All's Public House, in Caernarfon on Saturday, 1 July 2017, where several people suffered injuries. Anyone with information is asked to call Officers on:- (01745) 588850, quoting reference number:- 'PSD/CM/25/17.'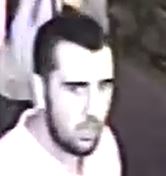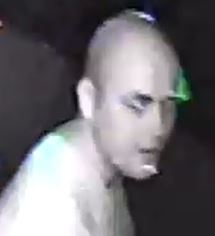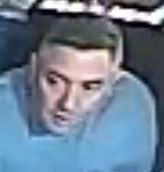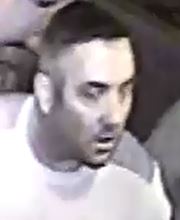 ---
North West coaches announced as finalists for prestigious UK Coaching Awards
LEADING coaches from the North West of England, David Unsworth and Anna Jackson, have both been announced as finalists for the 2017 UK Coaching Awards. David Unsworth, a former England international footballer, has been nominated for Talent Development Coach of the Year whilst former GB Wheelchair Basketball star Anna Jackson is in the running for Disability Coach of the Year. Following a successful professional playing career with over 400 appearances at club and international level, David Unsworth is now focused on developing the next generation of talent and has dedicated his life to coaching. The 43 year old, most recognised for his time playing for Everton FC, currently holds roles at the club as manager of the Under 23 team, as well as the director of academy coaching. In this role, David is overseeing the academy's coaching and working on bridging the gap between the academy and first team.

Whilst focusing on leading the U23 squad, Unsworth has also played a significant part in the development of the Everton Ladies team, working alongside the ladies management team on standards and practises by holding coaching sessions with players and staff. He has also found time to support the club's official charity, Everton in the Community, by helping to devise the:- 'Home is Where The Heart Is' project and, alongside his U23 team, raising ₤230,000 to purchase a house for the young homeless community in Liverpool.

Similarly leading the way in coaching excellence in the North West is former GB Wheelchair Basketball star Anna Jackson, who holds multiple coaching roles including:- Head Coach and Founder of Cheshire Phoenix Wheelchair Basketball Club, Head Coach Wales U19 Wheelchair Basketball Team and Head Coach Angels of the North 1st Division Wheelchair Basketball Team.

Jackson won over 70 caps for the Great Britain Wheelchair Basketball team, and played at the 2000 Paralympic Games in Sydney. After retirement, Anna came across the Dame Kelly Holmes Trust and worked with young people to help them fulfil their potential. This inspired her to give back, helping to inspire people with disabilities, through her story. She works hard to promote all three teams and supports the recruitment of players, coaches and volunteers as well as applying for funding and looking for sponsors etc. She is also a tutor and runs wheelchair basketball coaching courses to inspire the next generation of coaches.

Anna Jackson, Head Coach of Cheshire Phoenix Wheelchair Basketball Club said:- "It's amazing, I'm really honoured. You do all the work for coaching for the love of it, but to be recognised is incredible. Seeing people develop, no matter how small the development is or gaining more confidence, that's what gives me a real buzz."

Mark Gannon, Chief Executive Officer of UK Coaching said:- "It's a real pleasure to announce the names of the finalists for the 20th Anniversary of the UK Coaching Awards. In this special year for the Awards, we had an unprecedented amount of nominations across a multitude of sports and from every corner of the country. This diverse group of people put coaching at the heart of physical activity and sport, and make a difference in many walks of life. I look forward to celebrating their achievements."

The showpiece annual event; now in its 20th year; is seen as 1 of the most prestigious within the coaching community and will be held at The HAC, City of London, on Thursday, 30 November 2017. The principle of the Awards is to recognise the contribution coaches make in transforming lives across the UK. Previous winners include coaches making a huge difference in their community as well as the coaching elite working across a wide variety of sports on the world stage. Following a public nominations process, finalists have been selected by an expert judging panel for a total of 11 awards; eight for coaches and 3 in support of coaching. Find out more about the event via the UK Coaching website.

Hospice vans take to the road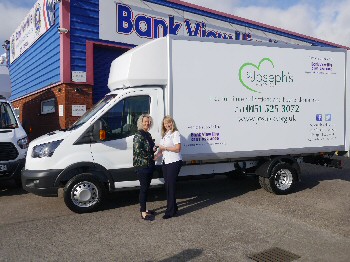 2 brand new Hospice vans will take to the road this week thanks to Bank View Hire in Bootle. The vans have been generously part-funded by Bank View Hire who have leased the vans to the Hospice and have also given them a fully branded livery. The Hospice has 10 shops located across Merseyside, from Southport in the North, to Allerton in the South and over to Ormskirk, in the East. The shops will all be serviced by the new vans, which will also be available for furniture collections and household clearances across the area. The keys for the new vans were handed over to Hospice retail manager, Jo Rigby Clare, by Maureen Cross, owner of Bank View Hire, on Tuesday, 17 October 2017, at Bank View Hire on Derby Road in Bootle. To arrange a furniture collection or house clearance, please call:- 0151 525 3072. Jo said:- "Our new vans will make a huge difference to the number of furniture collections and house clearances we can facilitate. We are always in need of more goods to sell in our shops, especially furniture, and our new vans mean we will now be able to collect more furniture from people's homes, completely free of charge. We are very grateful to everyone at Bank View Hire for their unwavering support since 2014 and for making our new vans look fantastic. The vans will be located at our Warbreck furniture shop, near Aintree, from where we arrange all our collections and clearances. If you have any good quality furniture you would like to donate, please give us a call."
---
Double win for CWP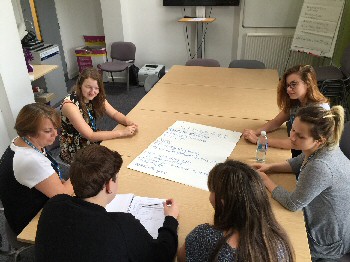 LOCAL health Trust CWP has won in 2 categories at this year's National Positive Practice in Mental Health Awards. Cheshire and Wirral Partnership NHS Foundation Trust's (CWP) Wirral CAMHS Primary Mental Health Team was shortlisted in the:- 'Primary and Secondary Mental Health Care Collaboration' and the 'Improving Access and Outcomes in Education (NHS England)' categories in this year's awards, whilst the Trust's Young Advisors, in partnership with the East CAMHS Primary Mental Health Team, were shortlisted for best:- 'Innovation in Children and Young People's MH (NHS England).'

At a ceremony held in Blackpool, on 12 October 2017, the Wirral CAMHS Primary Mental Health team was announced as winners in the:- 'Improving Access and Outcomes' in Education (NHS England) category and were highly commended for their work in the:- 'Primary and Secondary Mental Health Care Collaboration' category. The Trust's Young Advisors, alongside the East CAMHS Primary Mental Health Team, were announced as winners in the:- 'Innovation in Children and Young People's MH (NHS England).'

Claire Evans, Participation and Engagement Lead for Central and East and leader of the Young Advisor programme, said:- "Our Young Advisors continue to amaze and inspire. The work they do is invaluable and I'm so pleased they've been recognised in this way."

Jane Edwards, team manager for Macclesfield and Crewe CAMHS said:- "The Primary Mental Health Team with the Young Advisors are extremely proud of this project and are delighted with this achievement. The Primary Mental Health Team is keen to continue to work with the Young Advisors to improve outcomes for children and young people."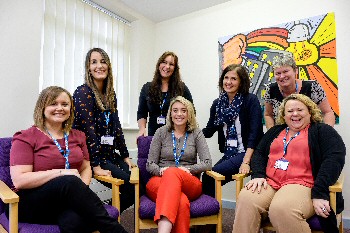 Vicky Dunham, team manager for Wirral CAMHS Primary Mental Health Team, said:- "The work we're doing for Future in Mind is something I'm extremely proud of, and I am over the moon that it has been recognised and awarded the award for Improving Access and Outcomes in Education.'"

Sheena Cumiskey, CWP Chief Executive, added:- "The work both of these services have been recognised for is a reflection of fantastic work CWP staff are doing on a daily basis. Staff work tirelessly and passionately to ensure we provide high quality care to the people who access our services and to be recognised in this way is a great achievement."

The Positive Practice Mental Health Awards are run by the Positive Practice MH Collaborative, a user led multi agency collaborative of 75 organisations, including NHS Trusts, CCGs, Police Forces, third sector providers, front line charities and service user groups. The awards aim to identify and disseminate positive practice in mental health services by working together across organisations and sectors, to facilitate shared learning, and to raise the profile of mental health with politicians and policy makers.