Lancashire Care list in the top 50 UK employers!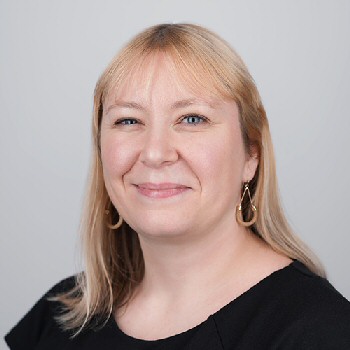 LANCASHIRE Care NHS Foundation Trust has been listed as 1 of the UK's Top 50 Employers for its work in demonstrating a diverse and inclusive workplace, 2 years in a row. Powered by The Excellence in Diversity Awards, the Trust has been listed in:- "The Inclusive Top 50 UK Employers List." The Trust is one of 50 to be recognised for their outstanding efforts and commitment to attracting and retaining a truly diverse workforce. Compiled by a dedicated panel of judges, the list has been collated based on organisations' performance on a range of areas within the diversity arena including recruitment procedures, training and other diversity related initiatives.
Emma Allen, Equality and Diversity Project Manager at Lancashire care NHS Foundation Trust, said:- "Being recognised as one of The Inclusive Top 50 UK Employers demonstrates the Trust's commitment of keeping people at the heart of everything we do. We truly value the individuals that work here and work so hard to ensure that we are as inclusive as possible by providing equal access and opportunities for all. We are so excited to have been listed for the 2nd year running and to also be shortlisted for the Head of Diversity and Inclusion Award. It's a huge privilege to have our work recognised by Excellence in Diversity and we are really looking forward to the evening!"
The Inclusive Top 50 Employers are keeping the official rankings a secret at the moment with each organisations position being revealed at the prestigious diversity awards, on Thursday, 30 November 2017, at The Midland Hotel, in Manchester. For more information about the list visit:- InclusiveTop50.Co.UK.
---
Join the Barnardo's 'Great Christmas Sort Out' by donating your Winter Woollies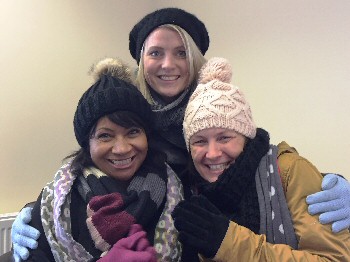 STAFF at Barnardo's shops across Merseyside are asking people to have a pre-Christmas sort out and donate their pre-loved winter woollies to their local store. Stocks of winter clothes; such as jumpers and coats; are flying off the rails at Barnardo's shops across the region as the weather turns colder. The charity desperately needs more adults' and kids' winter clothing as well as unused and pre-loved quality toys in a bid to meet the demand. Shoppers not only have the chance to buy quality items at bargain prices at their local Barnardo's store, but are also doing their bit to help Merseyside's vulnerable children and young people. Money raised in the shops is ploughed back into local Barnardo's projects. Barnardo's supports more than 2,000 children, young people and families each year through its services across Merseyside, including:- young carers, care leavers, teenage or young parents, children in care and young people with mental health issues. Marie Williams, Barnardo's Regional Manager for Retail Operations, said:- "We really need people to look in their wardrobes and dig out any good quality coats, jumpers, and winter warmers that they haven't worn for a while and bring them down to their local Barnardo's shop. We'd also welcome any accessories, toys, books and bric-a-brac. Not only does the money raised from the sale of these items fund our work with disadvantaged children in the area, but our shops also give local families the opportunity to buy vital warm clothes and presents for Birthdays and Christmas at an affordable price. It also gives people the chance to clear out that much-needed space around the house, in time for Christmas!"

Bonfire Night support for Military Veterans!
EVERY year, around the 5 November 2017, there are firework displays take place within Villages and Towns across the UK. Whilst for many it is a time to dig out a winter coat and cosy up with family and friends around a warm fire, for veterans it is a time which can trigger extreme service related trauma and distress. The whistling and loud bangs and the sight of bright flashes and heavy smoke can cause veterans to have flashbacks to their time within the service and provoke unwanted feelings of anxiety and memories of gunshots and explosions. This is why ex-service personnel living within Lancashire, who are affected by fireworks and struggling with their mental health can seek support from the Lancashire Military Veterans' Service this this Bonfire Night.
Lancashire Care NHS Foundation Trust would like people to consider that Bonfire Night isn't always fun for everyone. The sight and sounds can cause an array of emotional problems such as Post Traumatic Stress Disorder (PTSD), stress, depression and anxiety. The Military Veterans' service provides emotional and mental health support to those who have served in the armed forces and understands that in times of need people can often struggle seeking help. With this in mind The Lancashire Military Veterans' Service is providing some top tips to keep people well this Bonfire Night, people can follow these on their own or with family and friends:

► Plan your evening – Think about what you would like to do and whether you would like to go out. Going out could break the opportunity to begin to:- 'break the link' between current triggers and past dangers. It may be that being exposed to such strong triggers feels too much at present. If that is the case, think about where you will be on Bonfire Night, and prepare using some of the:- 'grounding and soothing' techniques described below.

► Identify your triggers – You may find the smells around Bonfire Night can trigger strong feelings and difficult memories. If this is the case, it can be helpful to carry a competing smell to 'bring you back' to the present such as lavender or peppermint or strong smell, such as Olbas Oil. If it is noise, try listening to your favourite song through headphones or purchase some foam ear plugs to block it out.

► Focus on your breathing - Breathe easily, taking in a slightly shorter breath and breathing out a slightly longer breath, do not take deep breaths. By focusing on your breathing and you can calm down and reduce your anxiety.

► Run warm or cold water over your hands - Immersing our hands in warm water engages the calming nervous system and under cool water will reduce the temperature of your body.

► Think about your surroundings in as much detail as you can - Notice 5 things in the room using each of the senses in turn (something you can see, hear, touch, smell and taste). Describe these out loud or in your head.

Joe Crocock, Military Veterans' Service Manager at Lancashire Care NHS Foundation Trust said:- "People across Lancashire look forward to Bonfire Night and the wonderful displays that take place. Whilst enjoying the evening we would like to remind people that there are veterans out there who are experiencing difficulties and unwanted flashbacks. The Military Veterans' service has valuable insight and understanding of life both in and out of the forces as many staff are veterans themselves or have members of family serving in the forces. We understand that this time of year is difficult and want to reach out and encourage those who are struggling to follow our tips and get in touch directly with the service for our support."
The Military Veterans' Service is a partnership between Lancashire Care and Pennine Care NHS Foundation Trust. The service provides a valuable insight and understanding of life both in and out of the forces as many staff are veterans themselves or have family members in the forces. For more information about the Military Veterans' Service and to make a self referral, please visit:- LancashireCare.NHS.UK/Military-Veterans or call:- 0300 323 0707.
---
NICs announcement good news for self employed on low incomes
THE Low Incomes Tax Reform Group (LITRG) has welcomed the announcement by the Government that there will be a 1 year delay before the removal of Class 2 National Insurance Contributions (NICs) in order to enable consultation on the impact of its abolition on the self employed on low incomes. When Class 2 NIC's are abolished, those with profits below the small profits threshold (currently ₤6,025) will have to pay Class 3 contributions, which are 5 times as much as Class 2 contributions, if they want to build up an entitlement to contributory Benefits, such as the state retirement pension. LITRG is keen for a way to be found for the low income, self employed, to continue to be able to make affordable savings towards their pension at a rate similar to the present Class 2, perhaps by introducing a lower rate of Class 3. LITRG Chair Anne Fairpo said:- "We welcome the announcement by the Government that they intend to consult with organisations such as ours which have concerns relating to the impact of the abolition of Class 2 NICs on self employed individuals with low profits. We look forward to working with the Government to lessen the risk of unintended consequences. The abolition of Class 2 NICs will be a significant change to how people contribute to qualify for certain Benefits and the State Pension. We welcome the breathing space on this matter because of our concerns that the abolition of Class 2 was being rushed through without adequate further consultation, together with a lack of publicity and guidance for the people affected."

The delay means the measures in the as yet unpublished National Insurance Contributions (NICs) Bill now take effect, 1 year later, from April 2019. This includes the abolition of Class 2 NIC's, reforms to the NIC's treatment of termination payments, and changes to the NIC's treatment of sporting testimonials.