Anti social behaviour and criminal damage over Halloween the in Merseyside Area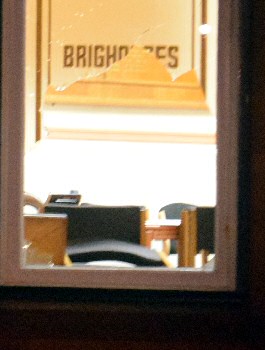 MERSEYSIDE Police can confirm they experienced a 20% increase in calls on 30 October 2017 afternoon and evening compared to the same period in 2016. The force saw an increase of almost 400 more calls, between 2pm and midnight, many of them about criminal damage and anti social behaviour. During the evening there was a reduction of nearly a 3rd in reports of criminal damage to bus windows with a total of 19 incidents reported. Officers patrolling communities throughout Merseyside arrested 24 people for a variety of low level offences and seized dozens of fireworks.
On Tuesday, 31 October 2017, fell 10% compared to the same period in 2016. The force recorded a total of 1504 calls for service during the Police operation between 2pm and midnight, a fall of 172 from 1676 calls for service in 2016. Reports of anti-social behaviour and criminal damage saw a 7% reduction from 312 in 2016 to 291 this year. A total of 10 people were arrested for a variety of low level offences; compared to 16 arrests in 2016; along with a total of 15 seizures of fireworks were made during the operation. In total 840 youths attended alternative activities organised by Merseyside Police and partner agencies.

Commander for the policing operation, Chief Inspector Chris Hitchell said:- "This time of year is always busy for us. We know that anti social behaviour is of concern to people, particularly those who are elderly or vulnerable, and I want to reiterate my message that we will take robust action against those found committing anti social or criminal behaviour. I want to make it clear that it is not acceptable to throw objects at people, vehicles or homes, commit criminal damage or abuse or intimidate people."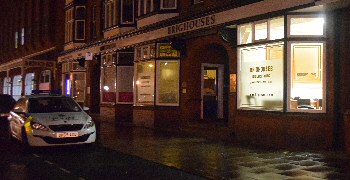 Merseyside Fire and Rescue Service reported a significant reduction in deliberately set fires, with crews attending 45 incidents in comparison to 64, in 2016. There were 2 separate incidents of damage to 3 Fire Engines in the Kirkby and Belle Vale areas. This damage resulted in the engines being taken out of service for the remainder of the night.

Station Manager Paul Kay, Merseyside Fire and Rescue Arson Reduction and Incident Investigation lead said:- "We are pleased to see a reduction in ASB fires in comparison to 2016. However it is absolutely unacceptable that Firefighters have come under attack in the course of their duty. These attacks put Fire Crews who risk their lives for their community at risk of serious harm and the damage was such that the Fire Engines had to be taken out of service for the rest of the night. This could have had serious consequences and added to pressure on our limited resources, not to mention the financial cost. I would ask people to consider the whereabouts and activity of their children and for those that did this to think about the very serious consequences of their actions. We will continue to serve our community. Help us help you, please show respect to Firefighters."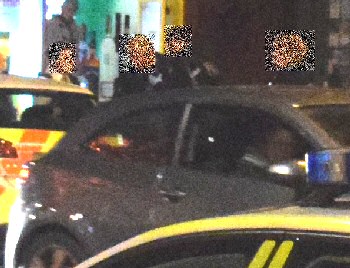 Chief Inspector Chris Hitchell said:- "The run up to Sunday, 5 November 2017, will continue to be a busy period for ourselves and our partners, but we remain committed to tackling nuisance and antisocial behaviour. The people who are intent on carrying out acts of criminal damage or causing a disturbance in their communities are very much in the minority and I would ask that people continue to enjoy the festivities safely and responsibly over the coming days. A massive amount of effort and planning has gone into the policing operation for this period and we will continue to have increased high visibility patrols over the Bonfire Night period. We will also work closely with partner agencies and take swift action against the small minority who are intent on causing trouble. I would continue to urge people in the period leading up to 5 November 2017 to have respect for other people and their property and remind people that it illegal for those under the age of 18 to buy, carry, or use fireworks and under the Explosives Act of 1875 it is illegal to let off or throw a firework in a public place. If your child is under 16 then you will be liable for payment of any fine. A massive amount of effort and planning has gone into the operation and I would like to reassure the community that we will continue to have increased high visibility patrols over the Halloween and Bonfire Night period."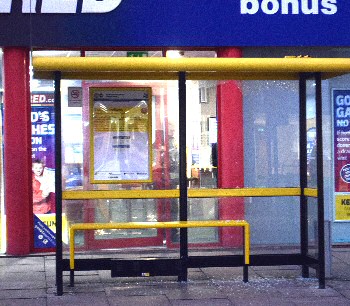 Anyone who would like to report incidents of anti-social behaviour or criminal damage can call Police on:- 101 or use the online reporting tool, on the Merseyside Police website. If anyone believes they have information about the illegal sale, use or possession of fireworks, please contact Merseyside Fire and Rescue Service on:- 0800 731 5958 or Crimestoppers anonymously on:- 0800 555 111.

Merseyside drug gang has been jailed following cannabis farm investigation
A Merseyside gang who used remote farmhouses in Wales and Staffordshire to grow cannabis worth ₤1.3 million have been jailed. The 12 strong organised crime group were sentenced during 2 days of Court hearings, at Liverpool Crown Court.

Led by Gary Long and Peter Snape from Fazakerly in Liverpool, the gang grew cannabis plants of such quality and in such professional conditions that a Police drug expert described the 86kg yield as the most valuable he had ever seen.

When Police raided the homes of some of the defendants after uncovering the farms they found evidence of a lifestyle bought with drug money. Expensive cars, watches and designer clothing were found along with ₤30,000 in cash.

Detectives from Titan, the North West Regional Organised Crime Unit, worked with local forces to investigate the gang, which set up its 1st cannabis farm at a rural property, within Aberdwr, South Wales, in 2013. The farm was dismantled by Police and co-accused Mark Roberts from Penegoes, Machynlleth were arrested, but not charged.

Roberts came to the Police's attention again when a cannabis farm was spotted near Machynlleth; his home Town; and links to Merseyside cannabis criminals were established.

Titan Officers identified a 3rd, much larger farm house being used to grow cannabis, this time in Essington in Staffordshire. The farmhouse had been rented in a false name since 2013 and the Police investigation established a pattern of behaviour where the Merseyside men, working for Long and Snape, would travel to the cannabis farms to tend to their crops, often doing a 6 hour round trip just to spend a short period of time inside.

The gang were caught when they hurriedly cleared out dozens of plants from a property that was due to be inspected by the local authority landlord, leaving evidence behind.

In a serious of coordinated raids by Titan and Officers from:- Merseyside, Cheshire, Staffordshire and Dyfed Powys Police Forces, 13 people were arrested on suspicion of conspiracy to cultivate cannabis and money laundering.

Long, aged 30 and Snape, aged 29, who ran the operation through a series of clandestine meetings within gyms and cafes, in Liverpool, pleaded guilty and were each jailed for 5 years and 5 months.

Paul Ward, aged 36 from Walton, who used his electrician skills to repair the illegally diverted electricity supply in one of the cannabis farms in Wales, was jailed for 14 months.

The other men sentenced were:-
► James Anthony Rimmer, 06/09/1966, from Fazakerley - 3 years, 10 months.
► Warren Rimmer, 21/03/1992, from Kirkby - 3 years, 8 months.

► Michael Hardwick, 03/03/1989, from Kirkby - 3 years, 4 months.

► Joseph O'Brien, 25/01/1990, from Fazakerley - 3 years, 4 months.
► James Thomas Marsh, 11/11/1988, from Fazakerley - 3 years, 2 months.
► Gavin Michael Laffey, 24/04/1978, from Anfield - 3 years.

► James Foy, 04/07/1994, from Fazakerley - 2 years, 11 months.

► Mark John Roberts, 21/01/1966, from Machynlleth - 2 years, 4 months.

► Ian Heyes, 19/05/1987, from Kirkby - 2 years, 4 months.

Speaking after the court case, senior investigating officer, Det Insp Nick Hughes from Titan said:- "These substantial jail sentences should serve as a warning to people about the consequences of becoming involved in organised crime. The cannabis this gang were growing was lining their pockets, enabling them to live comfortable lifestyles whilst flooding their communities with drugs. It was a sophisticated set up capable of producing far more crops in a year than most other cannabis farms we've ever seen. They thought they could avoid detection by setting up in isolated buildings in rural areas, but our work with local forces shows that they is no place for organised crime groups to hide. Criminals involved in the cultivation of cannabis are often involved in other serious organised crime which brings significant harm to the very communities they are from. Every plant the Police seize represents money being taken from the pockets of criminals and I'd encourage the public to keep telling us where these farms are so we can take action."
---
Craig Smith sentenced to life imprisonment for murder of a 2 year old boy in Wirral
CRAIG Smith, 28, has been sentenced to life imprisonment with a minimum of 17 years for the murder of Teddy Tilston and the assault of his twin sister Cassidy. A 2 year old boy, Teddy Tilston was found lifeless in the family home in Woodville Road, Birkenhead, on 1 March 2017. He was taken to Arrowe Park Hospital by Paramedics, but was pronounced dead a short time later. At the time of his death his twin sister Cassidy was also being treated in Hospital for a head injury consistent with an assault. Craig Smith was found guilty of the murder of Teddy and the assault of Cassidy at Liverpool Crown Court. The children's mother, Ashleigh Willett, 25, who was charged with 2 counts of child neglect towards Teddy and Cassidy, was also found guilty. Detective Chief Inspector Paul Denn, said:- "The death of 2 year old Teddy Tilston was a senseless tragedy. Craig Smith, as the partner of Teddy's mum, was the man given the responsibility of looking after Teddy and his twin sister Cassidy which makes this whole situation even more shocking. Craig Smith was not previously known to Police for incidents of violence, but Teddy and Cassidy never stood a chance against his acts of aggression resulting in the tragic death of Teddy. The past 7 months have been incredibly distressing for those who were close to the children, for the Officers who carried out the investigation and the Emergency Services and Hospital staff. What has made this whole situation worse is that Smith continued to plead his innocence throughout, forcing all those involved to give evidence at a lengthy trial. I would like to take this opportunity to thank the professionalism and dignity of the Police Officers, Emergency Services and staff at Arrowe Park Hospital who dealt with this case."
---
Merseyside Police detectives appeal for information after attempted sexual assault in Bootle
MERSEYSIDE Police is appealing for witnesses after an attempted sexual assault in Bootle, in the early hours of Wednesday, 1 November 2017. The victim, a woman aged in her 20's, was walking along Hawthorne Road, close to the Junction of Westminster Road, shortly after 1am when she was attacked by a man. She was forced away from the main road, but, after a struggle, managed to free herself and run back to Hawthorne Road where a passing Taxi Driver stopped and drove her home to her family. The suspect is described as a white man aged in his 40s of large build with a bald head and black clothing. An investigation by the force's specialist rape and sexual assault team 'Unity' has been launched and witnesses are being sought. Detective Sergeant John Harrison said:- "We're extremely grateful to the Taxi Driver who spotted the victim distressed in the road and stopped his cab to help her. He was able to find out where she lived, speak to her mum and ensure she got home safely. We are waiting to speak to this young woman in more detail about what happened, but we believe she was pulled or dragged into a secluded area off Hawthorne Road, by the offender. We are treating it as sexually motivated and are doing everything we can to identify and trace this man. Although it was very late at night we know there will have been people driving in the area or coming home from Halloween parties in town so we would appeal for anyone who was in the area and spotted anything suspicious to come forward. We are particularly keen on speaking to anyone who was driving in the area using a dash cam between 1am and 2am in case anything of significance was captured. In the meantime local policing patrols have been stepped up in the area and we are offering support to the victim at this difficult time." Anyone with information is asked to call the Unity team on:- 0151 777 1319 or Crimestoppers anonymously on:- 0800 555 111.