Fire crews and staff provide support to Walton residents following fatality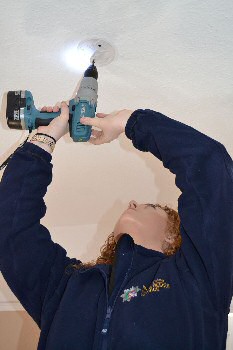 FIRE crews and staff from Merseyside Fire and Rescue Service have been providing reassurance and support to residents in Walton, Liverpool, following the tragic death of a local tenant in a flat fire that happened, on Saturday, 28 October 2017. We are old that Merseyside Fire and Rescue Service were called to the to the incident, within a property, on Euston Street, Walton, that started around 9.11pm and crews alerted at 9.13pm, arriving on scene within 5 minutes. Sadly the crews discovered the body of a man in the bedroom when they arrived. A further casualty was treated by Paramedics at the scene and required no further treatment.

An incident investigation has since confirmed that the fire was caused by discarded smoker's materials. Firefighters and staff from Merseyside Fire and Rescue Service have since visited the Walton area, offering advice and support to local residents following the incident. As part of the campaign staff visited 370 properties and completed 102 Home Fire Safety Checks which included:- 124 new smoke alarms fitted or replaced. The crews also successfully identified 12 high risk properties in the area. Further work will now be done with partner agencies to address the issues found within those buildings and provide support to the occupiers. The crews were accompanied during the initiative by Cllr Peter Brennan from Merseyside Fire and Rescue Authority who also took the chance to speak with residents about any concerns they may have. Cllr Brennan said afterwards:- "This was a really positive exercise by the crews and staff from Merseyside Fire and Rescue service and I think it has a done a great deal to help reassure local residents and address concerns they may have had following the tragic incident last weekend. The fact that the teams were also able to identify 12 high risk properties in the area means that residents can receive the support they need."

Part of the reassurance work undertaken by crews and staff yesterday concerned the dangers that can arise from candles and smoking in the home. Always try to smoke outside if possible and if smoking in the home you should take extra care and never smoke in bed. Also always make sure you have extinguished all cigarettes properly before you go to bed. You should always keep candles away from flammables surfaces or textiles such as curtains, TV sets or bath tubs and never leave them unattended. Always extinguish them before you go to sleep and use a proper candle holder.

For fire safety advice call Merseyside and Rescue Service on:- 0800 731 5958. Also seek out the Merseyside Fire and Rescue Service online via their website, also on their Facebook, Twitter and YouTube accounts.
---
Revitalise calls for root and branch overhaul of failing PIP benefit
DISABLED people's charity Revitalise; which runs the Sandpipers Respite Centre, in Southport; has welcomed the news that 10,000 disabled people will be better off as a result of their legal victory over Personal Independence Payment (PIP) rules. The charity is calling for a root and branch overhaul of the entire PIP system to prevent further confusion and ensure disabled people receive sufficient benefits to play a meaningful role in society. As austerity bites ever deeper, the respite break provider has had to quadruple its hardship funding in recent years, in response to an unprecedented increase in demand from disabled people and carers in financial hardship.

Revitalise CEO Chris Simmonds commented:- "This latest legal victory simply adds weight to the argument that PIP is not fit for purpose and needs a complete overhaul. This time last year the UN Committee on the Rights of Disabled Persons (UNCRPD) found that the UK's welfare reforms amounted to 'grave and systematic violations' of disabled people's rights. Then came the news that many disabled people were being left with no choice but to purchase their own wheelchairs in order to maintain their mobility, leaving many confined to their homes. This government claims to be committed to the rights of disabled people, but how can they lead dignified, productive, meaningful lives if they are not given the financial support to do so?"
What your your views on this topic? Do you agree with Revitalise on this issue or have you go other views? Email your thoughts to:- News24@SouthportReporter.Com.

2 arrested in connection to Sam Cook Murder
MERSEYSIDE Police Detectives investigating the murder of Sam Cook have carried out warrants in the Speke and Wavertree areas as part of their ongoing enquiries on, Friday, 3 November 2017. At around 9am, a warrant was carried out at an address in Sandgate Close, Speke leading to the recovery of cannabis and other equipment. A 19 year old man from Speke was arrested on suspicion of possession with intent to supply cannabis and was taken to a Police Station for questioning. A 2nd warrant was carried out at an address in Bligh Street, Wavertree. A 21 year old man from Wavertree was also arrested on suspicion of possession with intent to supply cannabis and taken to a Police Station for questioning. Officers are still appealing to everyone who was in the basement of Empire nightclub in Liverpool City Centre and may have witnessed the altercation or the incident itself to come forward, or anyone with further information to come forward. Detectives are also issuing a further reminder to people with any images or video, from Saturday, 21 October 2017, to send them to a dedicated email address for further investigation. Anyone with photos or video can be assured that anything sent will be treated in confidence. Anyone with further information to assist the investigation is asked to contact Detectives on the Hotline Number:- 0800 230 600, or you can contact Crimestoppers anonymously on:- 0800 555 111.
---
Crimestoppers wants Young People to be Fearless against crime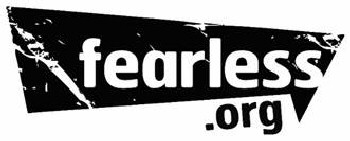 INDEPENDENT charity Crimestoppers has launched its youth service Fearless.org on Merseyside at an event at Aintree Racecourse. A group of young people took part in an interactive session led by Fearless youth worker Leon Hobson, who himself has been a victim of knife crime. Leon, spoke about how the incident changed his life and how he now devotes his life to helping young people make the right choices. The young people were given the opportunity to speak about how crime impacts their lives and whether they would report crime if there was a way to do it anonymously.

Those in attendance were also able to put challenging questions to Jane Kennedy, Merseyside Police and Crime Commissioner, Crimestoppers Regional Manager, Gary Murray and Liverpool Football Legend and Crimestoppers Volunteer, David Fairclough.

The unique service Fearless.org gives young people the chance to report crime online anonymously and to learn more about crime and how it can destroy lives. It is also a valuable resource for youth leaders and teachers to use as they seek to tackle difficult subjects and challenge attitudes in their youth clubs and classrooms.

David Fairclough, Liverpool Football legend and Crimestoppers volunteer said:- "I volunteer for Crimestoppers because it is vital that we raise awareness that the public has a vital role to play in making our communities safer by reporting Crime anonymously. We need to explode the myth that you should not snitch on criminals. These people do not care how much damage or harm they cause to our young people. By reporting crime through Fearless.org they can make Merseyside safer for their family and friends."

Colin Mathews, Chair of Crimestoppers' Merseyside Volunteer Committee said:- "We are delighted to work in partnership with Aintree Racecourse to launch our major youth initiative. It is vital that we engage with our young people using media that is relevant to them and to let them see that they have a voice and a role to play in making Merseyside safer. Sadly over the years we have seen many young lives and families destroyed by crime on Merseyside, we hope that using our online resource Fearless.org our young people will make the right decisions and feel able to report crime anonymously."

Merseyside's Police Commissioner Jane Kennedy said:- "We know that some young people can be reluctant to talk to the Police. Their friends and even their families may try to enforce a 'no grass' culture, partly due to ill founded fears of what Police investigations can lead to. It is also another form of bullying. We must change this. Young people need to know they can do the right thing, helping to bring justice for victims of crime, in the knowledge that by doing so they are making their own communities safer. Crimestoppers provides a really important avenue for people to give information to the Police anonymously and in complete confidence, and I welcome their decision to launch a dedicated youth brand in our region to encourage young people to come forward and report crime safely online without fear of reprisals."

Crimestoppers received over 6,500 pieces of actionable information by phone or through the online form from its website, in 2016, in Merseyside, which is a record number. In the 1st 6 months of this year 246 pieces of information on possession of firearms alone were received and over ₤1.5 million pounds worth of drugs were recovered.

Young people can contact us with information about crime anonymously via:- Fearless.Org.