Letters to the Editor:- "Parking in Southport"
"MY name is J Moreton. I parked on Southport Baths, paid for a parking ticket; I put it on the dash upside down, so the information was on it. I retained the stub receipt and had it validated in the Baths. When I got back to the car, there is a parking ticket on my car! It said I had failed to comply with the regulations, showing a valid parking ticket for the duration of your stay. I have since appealed this twice. I sent in the ticket, I sent proof I paid in the Baths. Southport Council said well it doesn't matter, we know you have a ticket, you have paid for it, but we are still issuing you with a ₤50 fine. I just can't understand the logic in this. I can't understand that the council can say, we know you paid for a parking ticket, just because you made a mistake and placed it upside down, we are still fining you ₤50."

Editor's note:- "This week we were contacted by chap who was visiting Southport with his family and received a parking ticket, despite buying a ticket. This has been 1 of many lately who have contacted us in relation to parking issues in the Southport and Formby areas, so we have decided to look into this issue."

The Ainsdale Ward Councillor, Lynne Thompson, was also contacted by Mr J Moreton in connection to this issue and has since emailed us. She told our newsroom that:- "I understand Mr J Moreton (a Wigan resident) has contacted you regarding a parking charge he incurred in August this year during a visit to Southport. Mr Moreton tells me he did purchase a valid ticket, but unfortunately left the ticket facing down, inappropriately displayed. I did explain to Mr Moreton a few years ago the Council had a policy of leniency with 1st and even 2nd offenders of' flipped tickets. The number of visitors to Southport who send angry letters saying they will not return appears to suggest this was indeed the right policy. Sadly, the Council have confirmed they have no plans to reinstate leniency for first time offenders. The offence of not displaying a ticket appropriately continues to prove very expensive. Sefton tell me they will continue to consider each case on its own merits and will cancel those it deems appropriate. I have raised this issue many times with Traffic Services."

If you have any comments on this, please do email our newsroom via:- News24@SouthportReporter.com and let us know your views and thoughts.
---
Landlord fined for falling foul of Selective Licensing rules
A 'professional landlord' has been ordered to pay nearly ₤5,000 by a court because he failed to obtain a licence to manage a rented property in Wallasey. On 16 November 2017, Mr Philip James Last of Meols Drive, Hoylake was ordered to pay ₤4,952 in fines and costs for failing to obtain a Selective Licence for a rented property in Albemarle Road, Egremont. In summing up District Judge Wendy Lloyd described Mr Last as a professional landlord who took no steps to obtain a licence despite repeated requests from Wirral Council. The Selective Licensing scheme was introduced in Wirral in 4 areas on 1 July 2015 and so far over 1,300 properties have been licensed which represents over 99% of known licensable properties. The majority of landlords understand that the objectives of the scheme are to improve poor property conditions and management standards in the private rented sector. Licences holders are required to show basic safety checks have been carried out and that they have appropriate management arrangements in place. The prosecution against Mr Last is the latest case brought before the courts by Wirral Council's Selective Licensing team. This case brings the number of prosecutions by the Council against landlords and agents in the Selective Licensing areas up to 27 successful prosecutions. Earlier this month Mr Nigel Russell of Duddon, Tarporley withdrew his appeal to the courts against previous convictions brought by the Selective Licensing team for Housing Act offences and was ordered to pay ₤42,120 in fines and costs.

Cllr George Davies, Cabinet Member for Housing said:- "The Selective Licensing Team will continue to investigate and prosecute owners and managing agents of privately rented accommodation who attempt to evade their responsibilities in applying for the necessary licences or failing to ensure their properties are a safe environment for their tenants to live in. The Council will be undertaking checks on all licensed properties under the scheme to ensure that they meet the required standard and comply with licence conditions in order that the health and safety of often vulnerable tenants are protected."
---
Online VAT crackdown highlights challenges of the global market place
THE Chancellor's announcement of a crackdown on online VAT fraud highlights the challenges of raising revenue in a globalised economy. In the budget, Philip Hammond confirmed that the Government would take further steps to clamp down on businesses who sell through online marketplaces but fail to pay VAT. Such activity reportedly costs the UK an estimated ₤1.2 billion in lost revenues.

Under the proposals, HMRC's powers will be extended to hold, both sellers and the online marketplaces on which they trade liable for unpaid VAT, 'joint and several liability'. This will also be extended to include UK (as well as overseas) sellers.

Since 2016, the Government has taken a number of steps to increase VAT compliance, including making online marketplaces potentially liable for VAT due by their non-UK sellers. From April 2018, HMRC will start to accept registrations for the Fulfilment House Due Diligence Scheme, which will oblige fulfilment businesses in the UK to register with HMRC, keep certain records and carry out robust due diligence checks on their overseas customers.

But the Institute also warned of the challenges associated with enforcing the new rules, such as understanding whether their sellers are required to register for VAT, and the level of 'due diligence' that the online marketplace needs to undertake to protect themselves from a liability.

Commenting, Alan McLintock, Chair of the CIOT's Indirect Taxes Sub Committee, said:- "The rise of online shopping has changed the way we shop but it has done so at the expense of the Tax system. Enforcement of the VAT rules is naturally more difficult with overseas online sellers. We have already seen a ten-fold increase in the number of VAT registrations by non UK businesses before today. This is a good example of the effectiveness of the steps already taken by HMRC to ensure compliance. The measures are welcome step, building on the good progress already made by HMRC to tackle the issue of online VAT avoidance. It will be welcomed by retailers who for years have paid the appropriate amount of VAT due, but who have had to compete against those who have not. However, the rules around VAT registration are not necessarily straight forward, and online marketplaces will need to satisfy themselves that they have taken sufficient reasonable steps to protect themselves of assertions by HMRC that they "knew or should have known" that a seller should be VAT registered in the UK."
---
Man charged following disorder in Concert Square, Liverpool
MERSEYSIDE Police have told us that Ryan Lacey, 23, from Liverpool, was charged with attempted murder and Section 18; grievous bodily harm with intent. This follows on from an incident of disorder within the Concert Square area of Liverpool City Centre, on Wednesday, 22 November 2017. He was remanded in custody and appeared at Liverpool Magistrates Court on Friday, 24 November 2017.

Shipping company boss makes huge waves in charity running challenge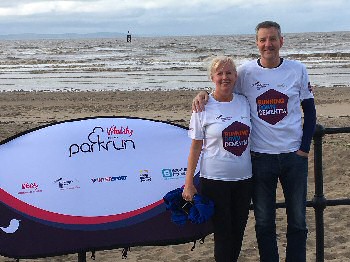 A shipping company executive whose mother died with dementia was the top fundraiser in a charity running challenge. Paul Sanders, from Crosby, in Merseyside, raised an incredible ₤3,297 by taking part in Alzheimer's Research UK's Running Down Dementia initiative, which challenged people to run 100km between May and the end of October 2017. The 57 year old was inspired to take on the challenge by his mother Pauline, who was diagnosed with vascular dementia around 7 years ago and died in September 2017, aged 85.

The father of 2 ran a lot of the distance on and around Crosby beach, including regularly taking part in the Town's Park Run. He finished the challenge by competing in the Mersey Tunnel 10K. He also had to battle through a knee injury picked up while playing football. Paul's younger sister Kathy Charnley also completed the challenge, while his youngest daughter Anna, 15, and niece and nephew, Sarah, 15, and John Cooper, 18, ran some of the distance to support him.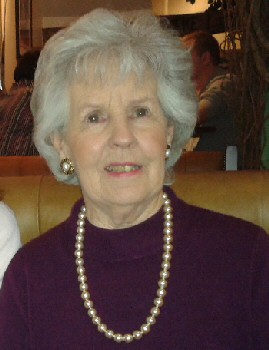 Paul, the UK general manager for Independent Container Line, said:- "I'm not a runner, I play veterans football, but when I found out about the challenge I thought it would be a great thing to do. I was worried I'd be too busy to do it, but I found out that the Park Run was at 9am on Saturdays and it fitted perfectly, as I always visited my mum at about 10.30am on Saturdays, so I had time to do the run before seeing her. I thought I could maybe raise about ₤500, so I'm absolutely delighted to have raised more than ₤3,000. As well as my family and friends, quite a few of my customers and suppliers made donations and right at the end my company, whose headquarters are in America, donated a thousand dollars. I was delighted my knee just about held up during the challenge, although I've not been able to run since the Tunnel Run, as I need an operation to clean up the cartilage. When I've recovered I'd like to carry on running as it's been really good for my fitness."

Paul said the first few years following his mum's diagnosis were the toughest, but said things became a bit more peaceful once she went into a care home. He said:- "It started off with her being a bit forgetful and she'd repeat herself quite often. As it progressed more, she'd go out of the house and get lost. She'd often wander to Church, going different days of the week, different times of the day. She'd go to the shop and try to buy things without having any money. She'd ring me in the evening and then 10 minutes later I'd get another call. Once she went into the home, there was an element of peace. As she progressed into a worse state it was almost easier to accept. It sounds strange, but I could accept she had a real illness, while in the early days you think you can cure her with a bit of tough love and snap her out of it, but of course that's impossible. In the early days she was scared and worried about things she was imagining. But as she got deeper into the dementia those types of feelings and fears disappeared, and she was at ease with herself. She had a beautiful voice. Her favourite singer was Deanna Durbin, who was her heroine, and when she sang, her voice was almost identical. Even until the last 12 months we would take her to the beach to sit and look at the sea, I'd play a song on the iPod and she'd sing along. We'd 'challenge' her with obscure Frank Sinatra and Vic Damone tunes, and she'd pick them up immediately. But eventually even that was taken from her, which was particularly sad."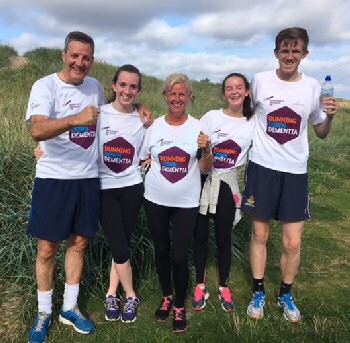 Overall 4,062 runners signed up for Running Down Dementia this year, raising ₤247,000. They ran 367,178km; nearly the distance to the Moon and more than nine times around the Earth.

Kenneth Foreman, Senior Sporting Events Manager at Alzheimer's Research UK, said:- "We can't thank Paul enough for raising such an incredible total while taking part in Running Down Dementia. We're also delighted that Paul became a park runner while taking on the challenge as Alzheimer's Research UK is proud to be the official charity partner of Park Run. The vital funds raised by Paul and the thousands of runners who have taken part in Running Down Dementia will power world class dementia research projects and help bring an end to the fear, harm and heartbreak of dementia."

Anyone interested in taking part in next year's Running Down Dementia challenge can pre-register online. Also, Alzheimer's Research UK have launched a new cycling initiative called Cycling Down Dementia challenging people to ride, either 300 or 1,000 miles, before the end of January and raise ₤150. To sign up go to:- CyclingDownDementia.Org. For further information about Alzheimer's Research UK, or to find out more about fundraising for the charity, call:- 0300 111 5555 or visit:- AlzheimersResearchUK.Org.