Government research casts doubt on effectiveness of stamp duty cut
THE Chartered Institute of Taxation (CIOT) has highlighted HM Revenue and Customs (HMRC) research that may cast doubt on the effectiveness of plans to abolish stamp duty for 1st time house buyers. The Chancellor, Philip Hammond, announced in the Budget that the Government would abolish Stamp Duty Land Tax (SDLT) for 1st time house buyers on properties worth less than ₤300,000, effective 22 November 2017. His speech emphasised the difference between a temporary holiday and a permanent cut. But the CIOT highlighted a November 2011 report from HMRC which evaluated the introduction of a temporary SDLT relief on transactions between March 2010 and 2012 initiated by the last Labour Government. The evaluation concluded that the policy had little effect on improving the affordability of homes, with 1st time house buyer transactions:- 'around 0% to 2% higher than they would have been in the absence of the relief.' It also suggested that:- 'that the majority of the 1% Tax relief was capitalised in higher prices.' The Institute recognises that the effect of a permanent cut in today's conditions could be different from that of a temporary cut several years ago. But it called on the Government to commit to an evaluation of the policy to ensure that it meets its policy intent of widening access to home ownership for young people in a cost effective way. Commenting, Brian Slater, chair of the CIOT's Property Taxes Sub Committee, said:- "The Government has set its stall on delivering a budget that supports investment in the UK's housing market, but the fact that its own research concluded that a similar measure had little or no impact in stimulating 1st time buyer transactions must cast doubt on the potential effectiveness of a stamp duty cut for 1st time house buyers. Most Tax measures are implemented on the basis of how much they will raise, how much they will cost and whether they will achieve the Government's stated policy intent. With HMRC itself concluding that a similar measure in the past failed to deliver on the objective of improving the affordability of home ownership, the Government should commit to an evaluation of the policy at the earliest possible opportunity in order to determine its effectiveness. It may well be that a permanent relief will have a different behavioural impact than a temporary reprieve, but nevertheless the tension between the evaluation of the last measure and this proposal does underline the need for reliefs of this nature to be properly considered, consulted on and evaluated. The Government's policy paper states that the measure will support home ownership and 1st time buyers by reducing upfront costs. Clearly, this cost reduction will only be realised to the extent that house prices in the market do not rise to reflect the existence of the relief." In its Better Budgets... making Tax policy better report, the CIOT, Institute for Government and Institute for Fiscal Studies set out 10 steps for improving the Tax policy making process, including improved evaluation of Tax measures. What are your views on this? Please email us your thoughts to our Newsroom via:- News24@SouthportReporter.com.

Knowsley Community College Nominated for Prestigious Award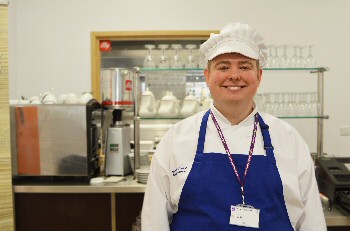 KNOWSLEY Community College was nominated for a prestigious Knowsley Business Award in recognition of their innovative Supported Internship Programme. The Corporate Social Responsibility Award, recognises the contribution of a business or organisation to social responsibilities. The Supported Internship Programme was developed in early May 2016, by the College in partnership with Knowsley Council. It gives students with special education needs and disabilities an opportunity to prepare for their future career through mentored work placements, both at the Council and in the wider community.
The Programme, which runs over an academic year, allows interns to experience up to 3 work placements whilst also being supported by an assigned Job Coach and Job Tutor. Students gain a range of valuable skills while in their placements including customer service, food hygiene and office etiquette. The Programme has already witnessed success since it launched in September 2016 with all 11 interns successfully securing permanent and voluntary roles. Former intern Terry Smith now works as a Catering Assistant at Kirkby High School and is thoroughly enjoying his new role in which he prepares, cooks and serves staff and students breakfast and lunch meals. Terry highly commended his experience, saying;- "I've never been happier. I'm so excited to get up and go to work every day. All my work friends are great too, everyone is really nice."

The awards took place on Thursday, 23 November 2017, at the spectacular Grand Marquee, within the grounds of Knowsley Safari celebrate the creativity, ingenuity and commitment of the individuals and organisations that are driving forward Knowsley's economic success. To find out more information on the Supported Internship Programme visit:- KnowsleyCollege.AC.UK/Supported-Learning.