Formby residents have their say on the future of the coast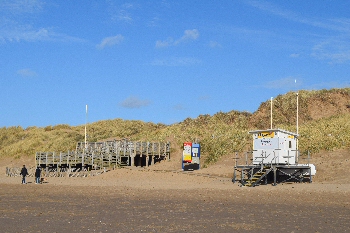 PROTECTING wildlife, improving facilities and maintaining Formby's unique atmosphere are at the heart of residents' hopes for Formby's future, according to results of public consultations carried out over the summer by the National Trust. Between July and September 2017, staff and volunteers hosted events across Formby to record residents' ideas, concerns and hopes for the future of the coast. Events included an Open Day at the Gild Hall, along with a stall at the Formby Festival, and a series of 'pop up' consultations at locations in Formby village and on the National Trust site. Around 300 people were consulted, and their comments have been collated into a report, which is out now on the National Trust website. The consultation coincides with the 50th Anniversary of the National Trust taking on the care of the coast at Freshfield, and as the Trust takes on the care of an additional 204 hectares of land at Formby point.

National Trust General Manager Joanne Hudson said:- "Taking on the care of Lifeboat Road and Ravenmeols makes this anniversary year an important moment in the history of the Formby Coast. It is a fantastic chance to rethink how the coast is cared for, for the benefit of the wildlife that that rely on the dunes and pinewoods, and also for residents and visitors who love the area. We have been working closely with our neighbours and stakeholders to develop plans for the future, and are delighted to have had the chance to record the views of so many people across Formby. The report shows that there is a high degree of trust around the National Trust's ability to care for the landscape and wildlife, but that there are concerns about visitor numbers, parking, litter and antisocial behaviour. A need for improved facilities and access were recurring themes. Residents want the site's unique atmosphere and areas of wildness to be safeguarded. A strong sense of the love and connection that people feel for the site came across in many comments, and we hope to build on that by continuing to work closely with the community as plans progress."

The full report can be viewed or downloaded, from the Formby National Trust. To find out more about how to get involved with plans for the future, please visit the Trusts website.
---
Are you or do you know Alexander Winter Hall's next of kin
BOTH the Liverpool and Wirral Coroner's Offices are appealing to the family of a man who recently died in Liverpool to come forward. Alexander Jan C Winter Hall was 45 years old and died, on Thursday, 23 November 2017. He previously lived in Milton Street, Bootle. Mr Winter Hall lived in Liverpool and previously in Norfolk. He is also believed to have family in Sweden. There are no suspicious circumstances surrounding Mr Winter Hall's death. Anyone who can help the coroner identify and trace any potential next of kin should call:- 0151 233 0132 or send them an email to:- Karen.Gregory@Liverpool.Gov.UK.

Life Changing Opportunity for Young People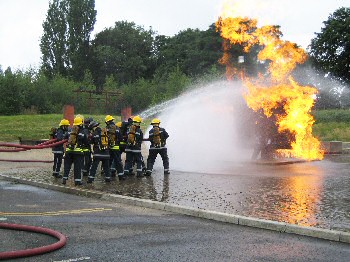 MERSEYSIDE Fire and Rescue Service are currently inviting 16 to 25 year olds, from across Merseyside, to apply for a free personal development programme. MFRS has been delivering the Prince's Trust Team Programme, which offers young people the chance to develop their teamwork and employability skills, for nearly 16 years. Aimed at those not in education or employment, the 12 week programme develops skills to increase employment opportunities, as well as boosting confidence, teamwork and communication skills. As well as completing a community project, participants take part in an outward bound residential stay and undertake a 2 week work placement. They get professional input on improving their CV and interview skills from MFRS' corporate partners.

Deputy Chief Fire Officer for MFRS, Phil Garrigan, said:- "The Prince's Trust Team Programme helps young people gain the skills and confidence to find work. We at MFRS are delighted to work in partnership with the Prince's Trust to deliver this highly successful programme which transforms lives. Students can try the programme for the 1st week before committing, but with 1 of the highest retention rates in England, it's clear that our students really enjoy the programme and we've had some great successes."
Naomi, 24, started the programme in September as part of her long term goal to become a firefighter. After a work placement with Bouygues Energies and Services, who maintain MFRS premises and stations, Naomi secured a full time position with them.

Paula Loughlin, contracts administrator, said:- "Naomi was always punctual, smartly dressed and eager to learn. Based on this we have the great pleasure in offering Naomi a position with Bouygues Energies and Services as an administration assistant."

Jay, 17, started the programme in May and wanted to improve his confidence and self esteem, having suffered with depression during his 1st year of A Levels. After completing the programme, he enrolled at All Saints Catholic High School and is now thriving on his drama course and looking to apply to University in the New Year. Jay said:- "I really do think I've matured over the past three months and I'm in such a better place to study than I was when I started college in September last year."

The next courses start in January 2018 and the MFRS are currently accepting referrals into all locations.

MFRS delivers the programme from 6 fire stations across Merseyside:- Bromborough, Birkenhead, Bootle and Netherton, Huyton, Kirkby and Toxteth.

Students who live more than 1 mile away from the station will be offered free bus travel, and enrolment does not affect any benefits being received.

Anyone aged 16 to 25 years old who is not in education, employment or training, can get in touch with Tony Canavan, Youth Coordinator, on:- 0151 296 6464 or 07837 655627, to find out more and secure a place.