College offering healthy career options with NHS Apprenticeships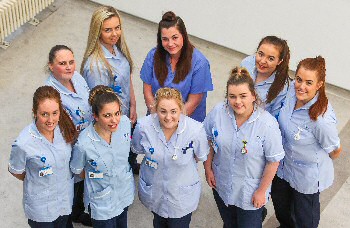 EARLY on in 2017, Hugh Baird College and Aintree University Hospital NHS Foundation Trust announced their exciting partnership aimed at enhancing career opportunities in the Liverpool City Region and producing the skilled Hospital workforce of the future. The partnership resulted in apprenticeships aimed at both existing NHS staff and people wishing to pursue a career within the healthcare profession. The bespoke apprenticeship programmes build upon the in-house training provided by the NHS to their Health Care Assistants. As apprentices, they are able to continue with on the job training working on the Hospital ward and, at the same time, attend Hugh Baird College for 1 day a week to work towards an Apprenticeship in Health and Social Care.
Aintree University Hospital led the way when they signed up the 1st apprentices at a recruitment day in the summer and the scheme has been so successful that it has already been rolled out to the Royal Liverpool Hospital and Liverpool Heart and Chest. Now, bosses hope that other Hospitals will increase the number of places being offered to apprentices too.
Business Development Manager at Hugh Baird College, Lesley Weir, explained:- "Our long standing relationship with the NHS, and Aintree University Hospital in particular, means we have been able to work together to develop relevant apprenticeship training programmes and make the most of their Apprenticeship Levy funding. As well as aiming to attract more young people into healthcare professions, these apprenticeships enable existing NHS staff to improve and update their skills, gaining industry recognised qualifications and enhancing their career prospects. We're delighted, that both Liverpool Heart and Chest Hospital and the Royal Liverpool Hospital are now also reaping the benefits of this opportunity and we hope to welcome more NHS apprentices over the coming year."

Nineteen year old, Amy Garcia, had already undertaken work experience on Ward 10 at Aintree University Hospital before applying for the apprenticeship. Now based on a Gastroenterology Ward, she said:- "It is very fast paced on the wards so having the day in College gives you a chance to reinforce the things you're learning in the workplace. We get great support from the tutors and also from the other students."

Ellie Ferguson works on the Aintree to Home rehabilitation ward, often with the elderly and those suffering with Alzheimer's and Dementia. She said:- "Working on the ward is really rewarding and attending College one day a week really helps. I am getting more in depth knowledge in College and learning life skills too, like the values and empathy that are needed for the job."

Also working with the elderly on a Dementia and Medicine ward is Melissa McRae, who said:- "Being at College focuses on more specific training, in areas such as safeguarding, and we can learn in more detail away from the busy ward. I chose to do the apprenticeship because the progression opportunities are varied so I can look at different career pathways such as paramedics or nursing."

Paul Smyth, Apprenticeships Lead at Aintree Hospital said:- "We are committed to supporting the next generation of NHS employees and making Aintree the employer of choice for people wanting to work in the health service. Apprenticeships are a great way to get a taste of working in a real NHS environment and benefitting from the support and mentoring offered by our dedicated and highly skilled staff."
If you would like to find out more about our range of Health and Social Care Apprenticeships, telephone:- 0800 046 7720 or visit- Hughbaird.AC.UK.

Southport and Ormskirk Hospitals help give the organ donation message a much needed lift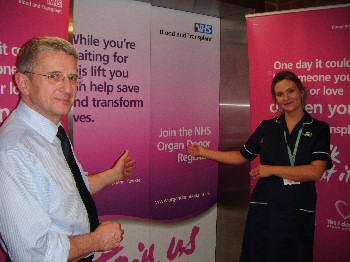 SOUTHPORT and Ormskirk Hospitals are working in partnership with NHS Blood and Transplant to promote organ donation to all its staff, patients and visitors. The doors to the main lifts have been covered with promotional messages urging people to sign up to be an organ donor. In total, there are currently 23 people across West Lancashire and 172 in Merseyside who need a lifesaving organ transplant. They need people to say yes to organ donation so they can get the organ they so desperately need.
The Hospital is promoting organ donation; in both Southport and Ormskirk Hospitals; with the aim it might make people think about it while waiting for the lift and then go on to register. This would hopefully, in turn, open the door to more people getting the transplants they need.
During the past decade people in Merseyside and West Lancashire have had their lives saved or transformed thanks to deceased organ donors from across the UK. However, sadly three people a day still die whilst in need of a transplant due to the shortage of people willing to donate organs. In total, 8 out of 10 of us agree it's important to tell those closest to us our views about organ donation after death, but only a third say their family knows their wishes about organ donation.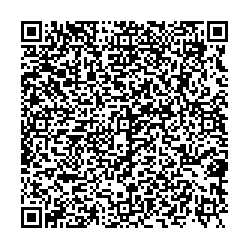 Laurence Frys, Specialist Nurse for Organ Donation at Southport and Ormskirk Hospital NHS Trust, said:- "Organ donation saves lives and one organ donor can save or transform up to 9 lives and even more by donating tissue as well. I know that more families agree to donation if they know their loved one was on the Organ Donor Register. Save your family from having to guess what you would have wanted. Join the NHS Organ Donor Register and let your family know your decision. 1 day it could be someone you love in need of a transplant."
Dr Andrew Kent, Clinical Lead for Organ Donation at Southport Hospital, added:- "We are delighted to be promoting organ donation on the doors of the lifts within the Hospitals. Transplants save lives and are only possible if people are willing to donate. Every single Hospital in the UK will be in a Town or City where there are patients waiting for a transplant and we hope this initiative will prompt our employees, patients and visitors to the Hospital to think about organ donation and to commit to save lives as a donor by signing up to the NHS Organ Donor Register."

Please sign up:- OrganDonation.NHS.UK and let your friends and family know you want to help others after your death. For further information please contact:- 0300 123 2323.