Letter to the Editor:- "HMS Queen Elizabeth"
"THE recent leak on the new British aircraft carrier HMS Queen Elizabeth is utterly irrelevant to the vessel's future. Whilst the leakage has sensationally been quoted as 200 Litres per Hour, that's only 44 Gallons per Hour: I've bailed more out of a rowing boat. More importantly, the vessel was designed 20 years ago and is clearly not fit for modern warfare, with its ancient computers even running an elderly version of Windows for Warships. The aircraft, which will not arrive for several years, will also be built to similarly antiquated designs. Far better to repurpose the ship as a replacement Royal Yacht. With impending Brexit, this would excel for Royal Visits promoting British Trade and Diplomacy throughout the world as were undertaken so sucessfully by the previous HMY Britannia. It would certainly give the new generation of Royals something to do that would generally be perceived as useful even by the most ardent Republican. The vessel is large enough to throw Garden Parties on deck or use as a base for overseas sales displays of UK manufactured military equipment (even if we can no longer afford to purchase such kit for our own armed forces.)" John Eoin Douglas, Edinburgh.

Editors note:- "Thank you for your letter. If you have any views on what this reader said, please email us via:- News24@SouthportReporter.Com. We will be contact the MOD, for this reader, to see if we can get him a comment about the HMS QE being used for the Royal Family."

---
House builder gives ₤1,000 to the James Bulger charity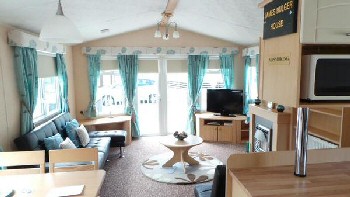 A charity set up in the name of tragic toddler James Bulger that helps and supports disadvantaged children, has received ₤1,000 from 1 of the UK's largest house builders. Persimmon Homes North West has named The James Bulger Memorial Trust, as 1 of its Community Champions, a national programme where charities and groups can apply for funding up to the value of over ₤1,000 to match money they have already raised themselves. Nationwide Persimmon will donate a total of ₤750,000. Millions remember with horror the terrible abduction and murder of 2 year old James, in February 1993, in Bootle. The Memorial Trust, with James' mum Denise as patron, was set up to benefit and support young people who have been the victims of crime, hatred or bullying, as well as rewarding children judged to have shown exemplary conduct or made a positive contribution to the welfare of others or society in general.

Charity Manager Stuart Fergus said:- "We offer and provide free holidays and respite to children and their families in our fantastic 6 berth static caravan based near Blackpool. We hold many events throughout the year to help fund the caravan, which costs at least ₤6,000 a year to run and maintain. Thank you so much Persimmon Homes, its great news that we have been selected for this. Your ₤1,000 will go towards our latest fundraising campaign to update the holiday home to a luxury lodge allowing us to use it all year round and offer it to families who might have a family member in a wheelchair."

And he invited people to nominate a deserving young person by visiting their website.

Dave Hodgson, sales director for Persimmon Homes North West, said:- "Everyone remembers James Bulger, and it is very pleasing to support a charity that uses his memory to support disadvantaged children. Persimmon Homes North West has had a fantastic response to its Community Champions. Charities and groups which were previously unsuccessful can apply again and we urge them to visit our website."

62 year old has been knocked down by Scramble Biker
ON Tuesday, 19 December 2017 Merseyside Police received a called, at 5.10pm, following an incident involving a black and white scrambler bike and a pedestrian. We are told that the bike had collided with a pedestrian, on Gorsey Lane, Litherland, near its junction with Pendle Drive, before crashing into barriers. The rider of the bike left the scene, on foot, and was reported to have ran into a nearby housing estate. It is believed he was wearing a blue helmet. The pedestrian was a 62 year old man, who was taken to Hospital and treated for leg, arm and back injuries. His condition was described as serious. Police are still appealing for witnesses following a collision and anyone with information is asked to contact Merseyside Police on:- 101 quoting log:- '805 of 19 December 2017.' Alternatively, contact Crimestoppers anonymously on:- 0800 555 111. A 24 year old man who had been arrested following the collision has since been released without charge. Detective Inspector Simon Vaughan said:- "If you saw a black and white scrambler bike being ridden in an anti social manner, on Gorsey Lane, shortly before this incident, or witnessed the incident itself, at around 5.10pm, on Tuesday, please come forward. We would also appeal to anyone who may have dashcam footage or CCTV footage of any part of this incident, before, during and after to get in touch."

---
PCC statement on Howard League for Penal Reform report on Policing of children's homes
THE National Police Chiefs' Council Lead for Children and Young People, Chief Constable Olivia Pinkney said:- "Police callouts to children's homes have been a concern for some years across the UK. The police are always there in cases of emergencies, but too often we are called for incidents which are not appropriate for the police to be involved with. All forces are looking at how they can work more closely with residential care homes and improving procedures to ensure that the police are not involved unnecessarily." in a statement that was issued to the media on Monday, 18 December 2017.

---
People in Merseyside urged to donate as heart transplant waiting list up by 24% this Christmas
MERSEYSIDE residents are being urged to support organ donation as figures show the number of people spending Christmas on the heart transplant waiting list is 24% up on last Christmas. In Merseyside, there are currently 5 people on the heart transplant waiting list. On Merseyside, 111 people are recorded on the UK Transplant Registry as ever having received a heart only transplant.
Nationally, there are currently 298 people on the waiting list for a heart transplant compared to 240 people last Christmas. NHS Blood and Transplant is urging people to tell their families they wish to donate to help with the deadly shortage of organs.
For most patients on the heart transplant waiting list, all other medical options have been exhausted, and a donated organ is their only hope. Since last Christmas Day, 31 people across the country have died while on the waiting list for a heart transplant. The Department of Health recently launched a consultation into an 'opt out' system of organ donation for England. Under the proposed system, you would be a donor unless you don't want to donate.

Sally Johnson, NHS Blood and Transplant Director of Organ Donation and Transplantation said:- "Hundreds of people are spending Christmas waiting for a call that might never come. Their families will be spending the festive period living with fear and uncertainty. We desperately need more people in Merseyside to agree to donation to help with the number of people waiting for hearts and organs of every kind. Whatever the outcome of the Opt Out consultation, if you support organ donation, please act today. Tell your family you want to donate and join the NHS Organ Donor Register."

The 50th Anniversary of the UKs 1st heart transplant is in May. Nearly 7,000 people are recorded as having received heart transplants in the UK since the 1st operation, though the historical data is not complete. Heart transplants are still uncommon, with around 200 operations a year.