Rock Star Fury comes alive as Tornados storm head to Southport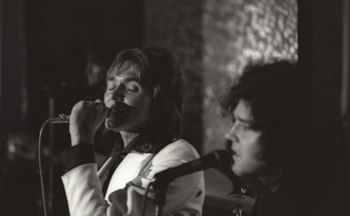 THE Southport Theatre, on Friday, 26 January 2018 is set to host the 'Halfway to Paradise' 'The Billy Fury Story.' If you do not know who the Furys Tornados plays were, they are the group behind rock star Billy Fury, playing with him from 1969 through to his sad, early death in 1983, at just 42 years old. They were his longest ever serving band.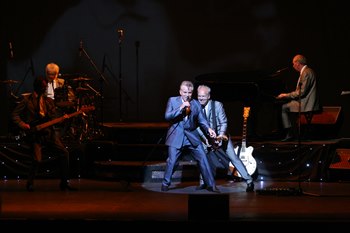 Fury were 1 of UK's biggest groups from 1960 to 1966, having more hit singles in the 60's than the Beatles and Stones; including:- 'Halfway To Paradise,' 'Last Night Was Made For Love,' 'A Thousand Stars,' 'Jealousy' etc...

Furys Tornados had always dreamed of playing those old hits again, now, thanks to new technology, they can once more re-live those fabulous days as..... 'Fury sings live again!' Along with his own (all original) Billy Fury's Tornados. The group playing live will be:- Charlie Eston (keyboards) Chris Raynor (lead guitar), John Raynor (drums) Graham Wyvill (bass)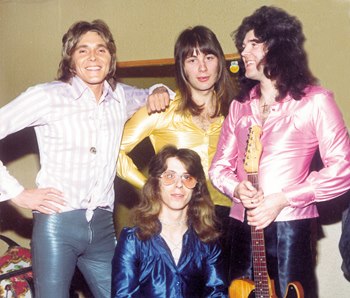 We are told that this is a very personal and unique show, which uses very special technology, making it a must see event for 2018. To get tickets to see this amazing show, call the Southport Theatre Box Office on:- 0845 871 3021. You will not be disappointed.
---
Merseyside Police appeal for information after assault in Bootle
MERSEYSIDE Police Detectives have issued an appeal for information after an assault in Bootle, on Sunday, 31 December 2017. We are told that the North West Ambulance Service, at around 8.40pm, reported to Merseyside Police that a male had been assaulted in Brookhill Road and had been found in nearby Cornwall Road. It was also reported that the 16 year old victim, had been attacked by unknown males, 1 of whom was thought to be in possession of a weapon, which is said to have caused the wounds to his head, leg and arms. He was taken to Hospital where his condition, on publishing, was being described as stable. House to house, area searches and CCTV enquiries are ongoing an Officers will be in the area to provide reassurance and speak to members of the community. Detectives are appealing for anyone with information to come forward, either directly or anonymously to Crimestoppers. Detective Inspector Paul Parry said:- "We initially believe that this was a targeted attack, but are keeping an open mind as to the motive. Clearly, to witness such an assault will have been shocking to anyone in the area and I would like to reassure any potential witnesses that we will act on all information they provide, which will be treated sensitively and can be provided anonymously to the independent charity Crimestoppers. At this early stage, we want to establish exactly what happened. If you saw any suspicious persons or vehicles in area around 8.30pm, or the incident itself, please come forward and we can take action. We are determined to find those responsible and bring them to justice." Anyone with information can call Officers on:- 101 quoting incident number:- '869 of 31 December 2017' or Crimestoppers, anonymously, on:- 0800 555 111.

Man issued with 3 year Football Banning Order following Liverpool v Everton Derby in December 2017
MERSEYSIDE Police have confirmed that Patrick Devlin has received a Football Banning Order after he ignited a smoke canister during the Merseyside Derby match, at Anfield, in December 2017. We are told that Patrick Devlin , aged 28, was arrested on suspicion of possessing a flare, on Sunday, 10 December 2017, for igniting a smoke canister in the 'Away End' of the ground. He from Litherland, appeared at Sefton Magistrates Court, on Tuesday, 2 January 2018 and was handed the 3 year Football Banning Order. Devlin was also fined ₤300 plus costs and now has a criminal record.

Superintendent Simon Irving, Match Commander, said:- "This was a dangerous incident which could have had serious consequences at an otherwise trouble free event. Devlin now will have a criminal record and the consequences of this in the future could be significant. The quick response of Liverpool Football Club stewards meant that he was quickly identified and arrested. We recognise that the majority of supporters are well behaved. However, there are a small minority who continue to put themselves and others in danger by lighting such items inside a stadium, and we will always work with clubs to identify those people and put them before the courts, as on this occasion. We will continue to work closely with all of our local clubs to make matches safe and enjoyable occasions for everyone, and ensure that we look to prosecute anyone who endangers fellow spectators in this or any way."
---
New Year, new challenge? Become a volunteer!
MERSEYSIDE'S Deputy Police Commissioner is inviting anyone looking for a new challenge for 2018 to consider becoming an independent custody visitor.

Cllr Emily Spurrell is looking to recruit more volunteers to be part of an important scheme which sees members of the community check on the welfare of people detained in Police custody.

The Independent Custody Visiting programme was established following the investigation into the Brixton riots in 1981 and is now the responsibility of Police and Crime Commissioners to operate in their respective areas across the country.

The scheme sees volunteers undertake random, unannounced visits of Police cells to check on the conditions and make sure those being held are being cared for appropriately.

There is currently a committed team of 23 volunteers who dedicate their time to the scheme, but the Deputy Commissioner is now looking to get up to 10 more people involved.

The volunteers visit the region's custody suites in pairs, at varied times of the night and day, throughout the year. Once on site, they check on the welfare of those detained and the conditions within the suite and produce a report for the Police Commissioner, Jane Kennedy, and her Deputy. They can then raise any issues directly with Merseyside Police.

Emily said:- "Independent Custody Visitors (ICVs) carry out an important public duty which provides reassurance to the public, the Police and to me that we are detaining men and women here on Merseyside properly and caring for them appropriately. Detainees are potentially vulnerable and visits by our ICV volunteers are a key protection for them and a vital part of our criminal justice system, ensuring their legal entitlements and rights are respected. This is an interesting and rewarding role where volunteers can make a real difference within their community and get an insight into how our Police system operates. By volunteering for this scheme, people can play their part in promoting the highest standards of policing. This is a fantastic opportunity for people who are looking for a new challenge for the New Year."

The ICV scheme in Merseyside has been in operation since April 1984, when 20 members of the public were trained as visitors.

Last year, Merseyside's ICV volunteers made a total of 265 impromptu trips to custody suites in the region, offering to see more than 2,300 detainees.

ICVs must have good observational and thinking skills, strong ethical principles and be able to maintain confidentiality. They should also be comfortable challenging authority if required. Ideally the volunteers will also come from a range of backgrounds, ages and experience.

Volunteers must be over 18 years old and live or work in the Merseyside area. Full training will be given. It is expected that volunteers make one visit a month.

If you are interested in applying, please find a full recruitment pack and all the documents on the PCC's website.

The deadline for applications is on Friday, 2 February 2018.

You can also find out more about the ICV scheme online.