Is Southport Town Centre Doomed?
IN February 2017, according to the Southport BID, Southport was "bucking the trend" of declining footfall. The Southport Bid said footfall in January 2017 was 6% higher than it was over the same period in 2016, for the Town Centre, but will 2018 show the same? This year we are seeing lots of closures of small and big businesses, including the family run party balloons specialists, Clouds, who were based, on Hill Street, and also Argos, on Lord Street. Both are moving out of the Town Centre, with Clouds moving out of Southport and Argos continuing to trade from Kew. So why are businesses moving out of Town Centres or shutting up for good? The fact some have suggested is that out of town shopping centres, like Kew are now the new high streets, as people can park for free. We have also seen a massive rush to turn offices into flats. This is not just in Southport, but all over the UK, due to new rules that making it easier to convert commercial sites to residential property and that new stamp duty rules make flats a better investment, on paper, than offices. Small issues like this have huge impacts on local economies. For example, one consequence of fewer offices is less office workers spending money in the shops, at lunchtime. This small drop in ready cash, when magnified, leads to closures, with surviving small businesses covering less of the range of goods what people may want, so forcing customers to go elsewhere. Ok, this is a simplified, but a realistic, look at what is happening. When you then factor in people having less and less cash, the result is a dramatic decline of local shops and of our high streets. It's not as clear cut, as you also have to add in issues including rising wages, increasing pension scheme contributions and NI issues and... But the fact is, Southport's and other Council and Property owners need to dramatically change the way they work, or risk losing retail altogether from our Town Centres. Pushing people online and to out of town developments will only result in a dependency on large national and international firms, stripping our local economy of its cash. The lack of availability for small firms to get premises, with the loss of trading estates and small shops, combined with London rated rentals demanded by many of those that are available, is likely to result in oligopoly. Only Large operators will stand a chance. Local government and especially the UK Government must do more to help small businesses, as they keep the money in our economy and they form an important safeguard by lessening the consequences of fallout from sudden massive collapses, such as that which has happened with the demise of the building firm Carillion. If a small business fails, the impact is bad, but far less than the repercussions when larger firms go under. Small firms tend to keep money in the local economy and also deliver more unique experiences for tourists. A Tesco store, for example, is the almost the same across any city or town, but a small shop can, and often does, offer a variety and experience the bigger shops don't offer. This has been shown time after time again, in recent years, yet banks and government still see bigger as better. Why is this? Could it be money or is it that bigger firms have a bigger say, as they employ more people than a corner shop? Should all the small firms make better use of the likes of Trade Bodies to get a voice, like employees use Unions, or will they just be ignored? Well, the big new shiny out of town super store may be bringing in 150 new jobs, but the local shop only has 6 jobs... Interestingly, since 2008 the continuing financial crisis is radically changing the world of work. Should there be significant interventions to address the grievances of small businesses, for example helping them to develop IT skills and online shopping to help them compete against the international firms who often have undercutting advantages of scale over small businesses . Incidentally, a significant number of these giants contribute a much lower return in taxes relative to their takings, to the national economy, and their profits, gleaned within the UK, will be spread far beyond these shores. Are large multinationals now too big to challenge? Are we now too dependent on them to risk it ? Do you have any views on this? If yes, please email them to us, via:- News24@SouthportReporter.com we would love to know if you have any ideas that could help us to save out traditional High Streets.

Shoppers in Southport and Formby help provide sight for Africa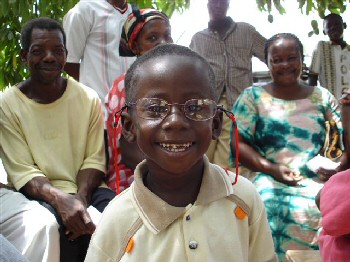 SPECSAVERS in Southport and Formby have thanked customers for donating more than 18,000 of their old, unused glasses this year, as part of a charity campaign to help people in Africa to see more clearly. The Southport store had 14,000 donations during 2017, while Formby were able to donate over 4,000 pairs to the charity. Founded in 1985, Vision Aid Overseas has been helping some of the poorest people in the world to see properly for more than 30 years. The charity's mission is to enable people living in poverty to access affordable glasses and eyecare. All the collected glasses are recycled and the money made is used to help provide optical services in developing countries. Working with Vision Aid Overseas, staff and customers at;- Specsavers Formby and Specsavers Southport have shown their generosity by bringing a record-number of old glasses to the store for donation over the past year. VAO has been Specsavers international eyecare charity since 2008. The group has raised over ₤600,000 for Zambian eye care including an optometry technologists training course at the Chainama College of Health Sciences in Lusaka, 10 staffed vision centres across Zambia and a national eyecare outreach programme. Southport store director, Victoria Dunn, says:- "The campaign this year has been a massive success thanks to our very kind and generous customers bringing in their old glasses. Every single one will make a difference. In a country where opticians' services are readily available, such as the UK, it is easy to take our vision for granted. In poorer parts of the world where people don't have access to eyecare services, these donations and Vision Aid Overseas can make a significant impact on people's lives."
---
A new

Southport Reporter coming soon!
IN time for February 2018 we will be bringing you a brand new look for our online newspaper. We will also be adding some new features over 2018, as a result will be bringing you some amazing advertisement opportunities, specially aimed at local businesses. So if you want to get ahead of your competition, get in contact with us now and get help us to help you and our community, via advertising with our Online Newspaper. Also though out 2018 we will be bringing you some amazing opportunities to learn how you can help to help stop fake news from speeding. Please remember that we are 1 of only 3 news organisations within this area who are Press Complaints Registered and are held to account.