59 year old's body found on marshland adjacent to the Coastal Road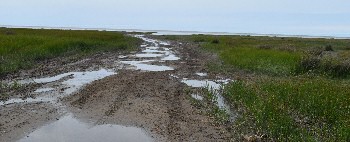 THE next of kin of a 59 year old, male, from the Sefton area, was found around 10:30am, on 26 June 2017, by a member of the public. The body was located adjacent to the Coastal Road, near Weld Road and both Police and Paramedics attended the scene. The death is being treated as unexplained but not suspicious and a file has been passed to the coroner.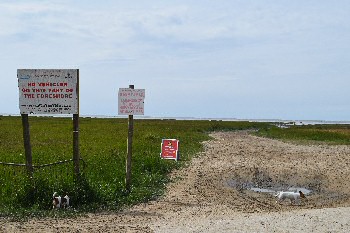 ---
Firefighters hold car wash to raise money for Violet Grace Youens memorial garden and bench
FIREFIGHTERS from Eccleston Community Fire Station will be holding a car wash to raise funds for a memorial garden for Violet Grace Youens, the 4 year old girl who tragically died after being knocked down by a car, in St Helens, in March 2017. Crews will be washing cars for donations at the event, which will run from 10am to 3pm, at Eccleston Community Fire Station on Knowsley Road on Saturday, 1 July 2017. Members of Violet-Grace's family will also be attending. Funds raised will go towards creating a memorial garden, for Violet Grace, at the Station, which her family and fellow pupils from Eccleston Mere Primary School will help to design. A portion of the proceeds from the car wash be used to install a memorial bench outside Eccleston Community Fire Station, and money will also be donated to The Fire Fighters Charity. Everyone is welcome at the event, we look forward to seeing you there.
---
Want to make a big difference in Wirral West?
WIRRAL West Constituency Committee is inviting groups to bid for cash to fund improvements to their local high streets, open spaces and community assets. Bids of up to ₤200 are invited from community groups, voluntary organisations, charities or social enterprises based in Wirral West. Your project must be something that will improve the local environment for the benefit of the wider community, and you will have up to 12 months to spend the grant.

Your bid should aim to:-
► Improve a local high streets.
► Improve a local park or green space.
► Improve a local neighbourhood area.
► Improve the exterior of a local community building.
Cllr Jeff Green, Chair of the Wirral West Constituency Committee, said:- "We want to support communities to work together and love where they live. In the past, we've been able to fund a diverse range of projects and support the fantastic work of many voluntary, community and faith groups in the area. I'm looking forward to reviewing the next crop of exciting ideas."

Wirral West is 1 of 4 Constituency Committees. Members determine where funding available to the Committee should be spent, according to each area's priorities. If you would like to apply for a grant, you have until noon, on Friday, 28 July 2017, to apply. For further info you can send them email, call:- 0151 691 8650 or visit:- Wirral.Gov/WirralWest.

Nation's flagship takes to the sea for the 1st time
HISTORY was made as HMS Queen Elizabeth, the 1st QE Class Aircraft Carrier, set sail from Rosyth to commence 1st stage sea trials off the North East of Scotland. It is hoped that this new Aircraft Carrier will visit Liverpool sometime next year (2018).

Defence Secretary Sir Michael Fallon said:- "This is a historic moment for the UK as our new aircraft carrier takes to sea for the very 1st time. This floating fortress is by far the most powerful ship ever built in Britain that will enable us to tackle multiple and changing threats across the globe. HMS Queen Elizabeth is an enduring example of British imagination, ingenuity, invention that will help keep us safe for decades to come. She is built by the best, crewed by the best and will deliver for Britain. For the next 50 years she will deploy around the world, demonstrating British power and our commitment to confronting the emerging challenges from a dangerous world. The whole country can be proud of this national achievement. "

Three years after she was officially named by Her Majesty The Queen, the Nation's future flagship will spend an initial period of around 6 weeks at sea to test the fundamentals of the ship. The sea trials will monitor speed, manoeuvrability, power and propulsion as well as undertaking weapons trials and additional tests on her levels of readiness.

Following this initial period, HMS Queen Elizabeth will return to Rosyth for further testing and maintenance before heading back to sea for a 2nd stage which aims to test her Mission Systems. She will transit to her home port of Portsmouth Naval Base to be handed over to the Royal Navy.

Admiral Sir Philip Jones First Sea Lord and Chief of Naval Staff said:- "This is a hugely significant moment for the Royal Navy, for all our Armed Forces and for our island nation. Once in service HMS Queen Elizabeth will be the largest aircraft carrier in the world outside the United States, and the 1st designed from the outset to operate a 5th generation aircraft. Already this ship represents the best of the UK's industrial and engineering expertise, and once in service she will symbolise our military power and authority in the world for decades to come. There is still much work to do between now and then, but be in no doubt: a new era of British maritime power is about to begin."

HMS Queen Elizabeth is the largest and most powerful warship ever constructed for the Royal Navy. The ship will operate with a crew of approximately 700, increasing to the full complement of 1,600 when aircraft are in operation.
The Ship's Company moved on board earlier this month. Working alongside industry colleagues, they have been familiarising themselves with the new ship and the high tech systems on board as well as undergoing training.

Jon Pearson, Ship Delivery Director HMS Queen Elizabeth said:- "The QE Class programme demonstrates our pride and commitment to deliver these highly capable aircraft carriers to the Royal Navy. The departure of HMS Queen Elizabeth marks an exciting stage in the programme and is the 1st real opportunity to put the carrier's outstanding capability to the test, demonstrating the best of British engineering and manufacturing.
HMS Queen Elizabeth's sister ship, HMS Prince of Wales is structurally complete and is currently in the outfitting phase of her programme. The Class will be the Centrepiece of Britain's maritime capability. Each aircraft carrier, coupled with the F35B Lightning aircraft, will form an integral part of the UK's Carrier Strike capability.
The vessels will transform the UK's ability to project power around the World, whether independently or working closely with our allies, on operations ranging from high intensity war fighting to providing humanitarian aid and disaster relief.
Sadly at this point in time many questions remain about the American built, Lockheed Martin F-35B Lightning aircraft, as the program as has been plagued with issues.
Britain's is the only tier 1 partner within the international project to build the aircraft, with the main contractor is US defence giant Lockheed Martin. BAE Systems make about 15% of each airframe. Rolls Royce makes the lift fan for F35B, and many other British companies make sub systems for the fighter aircraft.

Its hoped that the F35s will become a core part of Britain's defence capabilities after entering service with the RAF and the Royal Navy, sometime in 2018. It has been reported 140 of the jets will be purchased for UK Armed Forces.