Shotgun and ammunition has been recovered in Bootle
ON Tuesday, 4 July 2017, Merseyside Police have told us that a shotgun and ammunition had been recovered from a disused property, located on Boswell Street, Bootle. we are told that the weapon was discovered by a member of the public, at around 11.30am and handed into Marsh Lane Police Station, in Bootle. It has since been sent off for forensic examination and an investigation is currently underway.

Detective Chief Inspector Gayle Rooney said:- "The latest recovery means there is 1 less firearm in circulation on our streets that could be used to cause fear, harm or even worse in our communities. We are relentless in our pursuit of those involved in gun crime and will continue to carry out searches such as this to make our streets safer. Information from the community is vital in our fight against gun crime and this discovery has been brought about through continued work with the community as part of our on going pursuit to reduce firearms possession and discharges across Merseyside. I'd urge anyone who has any information about firearms in their community, to get in contact with our Officers from the Matrix Serious and also use our Organised Crime Gun Crime hotline on:- 0800 230 0600. Alternatively you can also call Crimestoppers anonymously on:- 0800 555 111."
---
Rail stakes hitting Merseyside's Major Events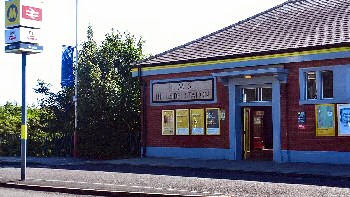 FOR those on the train, its a Summer from hell as Northern, Merseyrail and Southern Rail face more strike action, as The Rail, Maritime and Transport (RMT) begin fresh walkouts. The Trade Union taking action over disagreements with rail operators bringing in so called driver only operated trains and changes to the role of the guard. The result is 3 straight days of walkouts on Arriva Rail North, which trades as Northern. Merseyrail staff are striking on 8 July, 10 July and 23 July 2017. We are told that workers on Southern Rail plan to walk out on Monday, 10 July 2017. For Merseyside, this is a major issue, as the strikes, on 8 July 2017, affects those attending the The Clothes Show British Style Collective, the biggest fashion event outside London. Plus The Open will be affected, on 23 July 2017, when the worlds media will be in Southport for the Golf. Already this year strike action has affected The Grand National, another major event, that has had the eyes of the world focused on Merseyside. These latest strikes as a local business owner said:- "Could not come at a worse time. In Southport, small businesses are relying on the cash from visitors to The Open, to be spent within the Town Centre. Businesses are struggling, so if this strike goes ahead on the very last day of the Golf, it will have a huge impact on the area. It will put people off celebrating afterwards within the Town Centre." What are your views on the strike? Is it affecting your plans? Please let us know via emailing us to:- News24@SouthportReporter.com.

The Orange Lodge set to return to Southport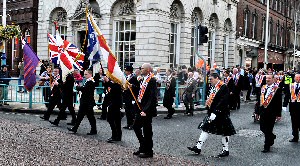 ON Wednesday, 12 July 2017, the Orange Lodge will hold their annual Orange Lodge Parades and in Southport, 125 different Lodges are due to take part. This year we are told marks 327th Anniversary of the Battle of the Boyne, at the River Boyne, on 12 July 1690, when King William III of Orange was victorious over his rival King James II. The day, on Merseyside, we are told starts for the Lodge Members at 8am, when members will hold parades within their local areas, that includes:- Garston, Norris Green and Dingle. Then the local Liverpool Provincial Grand Orange Lodge members will head to Southport and hold a parade at approximately 11.15am. Members will then walk back through the Town Centre at approximately 5.15pm. Drivers are warned to expect delays if heading through Southport Town Centre as the 2 Orange parades take place. Please email us your views and thoughts about this event to:- News24@SouthportReporter.com.
---
Weapons used in robbery at Southport's Eighty Eight Bar and Brasserie
ON Monday, 3 July 2017, around 12.30am, Eighty Eight Bar and Brasserie was the location of robbery that has left staff "distressed." We are told that 4 men had entered 88 Bar, on Lord Street, Southport, in what has been described as:- "wearing dark clothing, gloves and facial coverings, and in possession of weapons." Merseyside Police, in a press statement said that the weapons in question had been described to them in detail and that they included a bat and knife. We are also told us that threats had been made to staff, when the males made demands for money and cash. Merseyside Police have stressed that nobody was injured in the incident, within the popular venue, that's normally open daily from 11am to 12am. Initially it was believed after the males had exited 88 Bar, they had driven off in a dark vehicle, towards the direction of Southport Market. Now Police are currently checking CCTV and vehicle enquiries are ongoing to establish the full circumstances and identify those responsible.

Detective Inspector Steve Reardon said:- "This was a cowardly attack on people going about their business in the community. The members of staff were thankfully unhurt but understandably distressed to be threatened in this way. I would appeal to anyone who saw anyone acting suspiciously in the area around midnight to contact us immediately. There may be members of the public who were passing in their vehicles and recorded dash-cam footage of men close to the bar or driving off, and any piece of information or footage, however small, may be vital for our investigation. I want to reassure all residents and businesses that incidents like this are rare and we will do everything possible to identify the offenders and bring him them justice, and ensure that Southport continues to be a safe place to live, work and visit."

Anyone with information is asked to call:- 101. You can also call the independent charity Crimestoppers anonymously and for free on:- 0800 555 111 or via their online form.