Jacksons have performed at Haydock Races
Photos and review by Jo Forrest,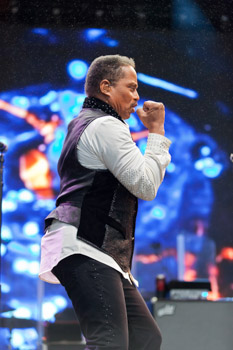 THE soul legends 'The Jacksons,' celebrating their 50th Anniversary Tour have performed at The Jockey Club, at Haydock Races, on 7 July 2017. The veterans of pop emerged on to the stage to rapturous applause from the crowd, while videos played in the background of them performing as the Jackson 5, when they 1st embarked on their road to success, interspersed with moving images of their brother Michael, who died 8 years ago.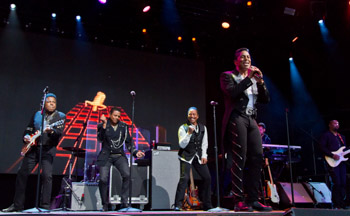 Opening the show with:- 'Can You Feel It,' 'Blame it on the Boogie' and 'Rock with You,' to the delight of the crowd, the hits then just kept coming 1 after the other and although they didn't have that much interaction with the crowd, they certainly were on top form. Not even the rain was able to dampen the spirits of the thousands that attended.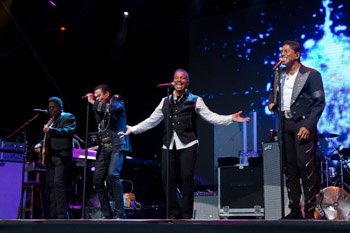 Whilst their energy may not be what it was, the choreography was still timed to perfection with Marlon looking like he was having the most fun of all, he beamed the whole night long. It is hard to believe that they have been around for 50 years and they certainly have amassed an impressive back catalogue over the last half of the 21st Century...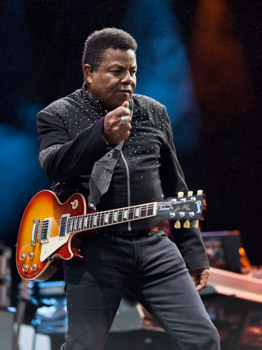 It is clear however, that even after all this time, The Jacksons still love performing and we still love to watch them perform and there is no better way to end a day at the races than watching these amazing pop legends. Did you go? Please let us know your what you thought of the groups performance if you attended via emailing us to:- News24@SouthportReporter.Com.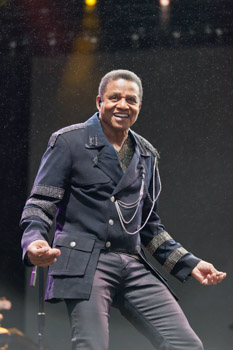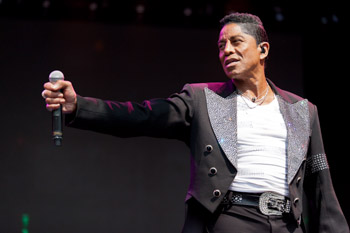 Liverpool Council Tax exemption for care leavers...
YOUNG people leaving care in Liverpool are set to be granted an exemption from paying Council Tax. The Council's Cabinet is being recommended to approve the proposal which would benefit young people up to the age of 21, who are leaving the care system and starting to lead independent lives.

It follows a request from Liverpool's Children in Care Council; a group that represents young people in care in the City, and the move is also backed by the Children's Society.

Evidence shows that care leavers often move into their own house or flat earlier than their peers, and they are a particularly vulnerable group for getting into debt.

Mayor of Liverpool, Joe Anderson, said:- "Young people leaving care face a difficult transition into adulthood and managing money for the first time leaves them at real risk. We all want the best for our children, and as their corporate parent it is right and proper that we do all we can to support them as much as we can, to help get their independence off to a good start."

Councillor Barry Kushner, the Cabinet member for Children's Services, said:- "There are only 20 Councils that offer care leavers Council Tax exemption, and I am proud that Liverpool is joining this list. We help give care leavers a good start to their adult life and this decision will add to the support we offer in funding a tenancy with a social landlord as well as access to training and paid work placements."

Caitlin Ruddy from the Children in Care Council said:- "This exemption is going to help us transition from care to independence so much. Many of us give up on a property because we get into debt with Council Tax. It will also be a big incentive for our care leavers to gain employment and stay in work and we thank the Council for its help and support."
Currently, 87 of Liverpool's 393 care leavers are in independent accommodation and would be eligible for the exemption, which would be worth at least ₤875 a year (based on a young person living on their own in a Band A property).
Those who live outside of the City boundary will receive a payment equivalent to the amount of Council Tax they have to pay.
People that foster 1 or more child for the City Council already get free Council Tax, as part of a package of measures to support those helping look after the City's vulnerable young people.

The Cabinet meets on Friday, 21 July 2017, to consider the recommendation.
---
₤1.1 million Junction improvements scheme welcomed by Chester Cycling Campaign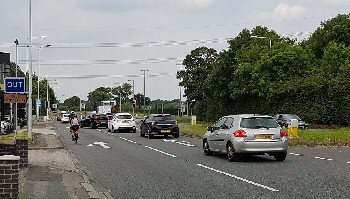 DRIVERS, cyclists and pedestrians are set to benefit from a ₤1.1 million scheme to improve safety at a busy Junction, near Ellesmere Port, Wirral, Merseyside.

The Highways England project at 2 Mills, where the A550 meets the A540, is due to start, on Monday, 17 July 2017. A new 320 metre cycle path will be created through the Junction, with traffic lights and toucan crossings making it easier to cross the A550.

The right turn lanes onto the A540 from the A550 will also be improved and a new high friction road surface will be laid to reduce the risk of collisions, at the Junction.

The A540, which runs between Chester and Hoylake, is popular with cyclists and group rides set off from a cyclists' cafe near the 2 Mills Junction during most weekends throughout the year.

Phil Tyrrell, the Project Manager at Highways England, said:- "We're committed to significantly improving safety across our road network, and the new cycle path, as well as the wider and longer right turn lanes, will make it much easier and safer for drivers, cyclists and pedestrians to cross the Junction. We will do everything we can to keep disruption to a minimum while the work is taking place, and look forward to seeing the new cycle path open in time for the spring."

The new cycle path, which will be shared by cyclists and pedestrians, will run along the Southbound A540. The route will cross 2 new islands on the A550 at the 2 Mills Junction before continuing along the A540.

2 crossings will also be created at either end of the cycle path for people travelling in the opposite direction. The bus stop on the A540 will be moved to the opposite side of the Junction to allow space for the new cycle path.

Peter Williams from Neston is a member of the Chester Cycling Campaign, which campaigns for new and improved cycle routes. He said:- "We're really pleased to see this scheme taking place as the Junction is used by lots of cyclists every week; either commuting to work or for leisure. I tend to meet up with members of the Chester and North Wales Cyclists' Touring Club twice a week at the Eureka cyclists' café near the Junction before we set off on a ride. You have to be really careful when you cross the Junction at the moment and a few people I know have had their bikes clipped by drivers who haven't seen them, so the new cycle path will definitely make it safer."

Most of the work will be carried out overnight, between 8pm and 5am, with some work also taking place at weekends. A series of overnight lane or road closures will be in place on most nights, with clearly signed diversions. The scheme is due to be completed by spring 2018.

The cycling project at the 2 Mills Junction is 1 of 200 cycling schemes taking place across England up until 2021 paid for by a ₤100 million government fund for cycling. The schemes are designed to make it easier for cyclists to cross Motorway Junctions and use major A roads.
---
Merseyside man charged with drug offences following extradition from Spain
MERSEYSIDE Police are investigating the escape from custody of Shaun Walmsley have extradited a man who was arrested in Spain on suspicion of drug offences. 30 year old Mark Forster from Briar Street, Kirkdale, was arrested by Spanish Police, on Thursday, 22 June 2017. Forster had been wanted on a European Arrest Warrant (EAW) in connection with a Merseyside Police drug supply operation. Forster was extradited back to England, on Wednesday, 12 July 2017 and has been charged with conspiracy to supply Class A drugs and possession with intent to supply Class A drugs. He has been remanded in custody to next appear at Liverpool Crown Court, on Thursday, 10 August 2017.