Sefton Libraries heritage Lottery Grant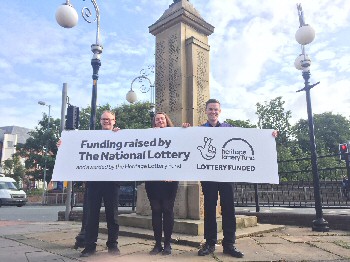 SEFTON'S Library service are delighted after successfully securing ₤10,000 of Heritage Lottery funding to help pioneer an innovative World War 1 project. Once underway, the scheme is believed to be the largest projects undertaken by the local authority, partners and local Schools since the World Record Human Poppy in 2014. Sefton Library Service are looking to highlight Sefton's Civic War Memorials and the stories behind the men who perished in World War 1 listed upon them.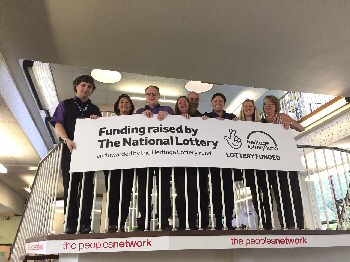 Cllr. Trish Hardy, Cabinet Member for Communities and Housing said:- "It is fantastic to see Sefton's Library service leading the way in a pioneering new project with help from the Heritage Lottery Fund. I know the team are raring to go on a project that will take a great deal of research and imagination. From mapping out the memorials, collating information such as the date they were erected, working with local School children to develop the stories of the heroes to working with the creative talents to deliver an interactive product, there is much for them to do. A poignant part of the project I'm excited to see, is the planned writing of letters from local School children to residents living in the homes last occupied by our war heroes. The current house owner will be asked if they would like to have their house included on a digital map highlighting the 'Homes of Heroes' and Civic War Memorials"

Lesley Davies from Sefton Library Service also commented:- "The additional funding from the HLF means that there is a lot more we can do. A web designer will create a digital map of the Sefton Area, highlighting the war memorials and the homes of the local heroes. Images and details of soldiers service will be added for each individual soldier, as a pop up if you hover over the house. The digital map will sit on the 'Sefton Looking Back' digital portal and will become a resource for School project for many years to come. Our aim is to complete the research and have the webpage built to be unveiled in time for the 100 year anniversary of the end of World War One in 2018."

The ₤10,000 from the Heritage Lottery Fund will match fund an existing ₤7,000 from the Library service.
---
1 in 7 workers in the North are skipping meals to make ends meet
14% of workers in the North are skipping meals to make ends meet, according to new TUC polling aimed at highlighting the impact of stagnant wages. The TUC/GQR poll found that 34% are worried about meeting basic household expenses, such as food, transport and energy. And a third think cost of living pressures are getting worse. The poll also reveals that 19% of workers have left the heating off when it was cold to save on energy bills. And 18% have pawned something in the last year because they were short on money. Asked how they would deal with an unexpected ₤500 bill, 27% of workers said they would not be able to pay. And of those that could pay, 20% say they would have to go in to debt or sell something. TUC research has shown that since the crash, real wages in the UK have fallen, while they rose across Europe. TUC analysis published in May revealed that shrinking pay packets are forcing workers to take on more personal debt. Unsecured debt per household was ₤13,200 in 2016; the highest figure since the crash. And is set to exceed ₤15,000 before the end of the next parliament. TUC TUC Regional Secretary for the North West Lynn Collins said:- "When you come home from a long day at work, you shouldn't have to worry whether you can afford to eat. Having a job should provide you with a decent life, but it's not even covering the basics for many. 10 years on from the crash, working families are on a financial cliff edge. Pay packets are worth less and less, but bills keep rising, and personal debt is at crisis levels. The Government's inaction must not last. Ministers can raise wages by scrapping public sector pay restrictions, investing to create great jobs across the country, and increasing the minimum wage."

Breastfeeding friendly charter mark launched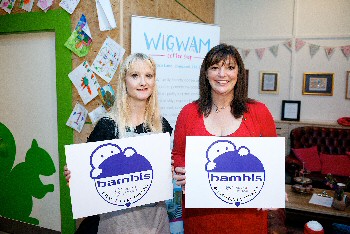 LIVERPOOL'S Wavertree MP Luciana Berger helped launch the City's new charter mark for shops and businesses that are breast feeding friendly. Together with her 18 month old daughter Amelie, she joined members of the Council's breast feeding peer support group, Liverpool Bambis and Council leaders for the launch at Wigwam Café in Mossley Hill. The café is the 1st of 10 firms to be granted the:- 'Breastfeeding Mayoral Quality Mark' after Councillors recently unanimously approved a motion proposing its introduction. Cafes and restaurants and are among those to have signed up to a 10 point plan which includes:-

► Allow breastfeeding in all public areas.

► Making private areas available for feeding where possible.

► Offering mums a free drink of water or tea/coffee.

► Promoting support services for breastfeeding.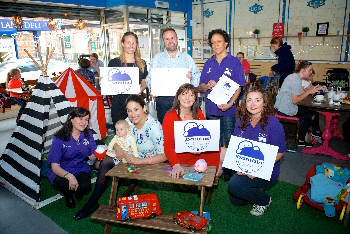 Each business will receive a certificate and a badge that they can place in their window or door to let customers know they are breast feeding friendly. Deputy Mayor, Cllr Ann O'Byrne, said:- "The law is clear that mums can breastfeed anywhere, but we know that some are reluctant to do so because they are not sure if there will be objections from staff or customers. Breastfeeding is the most natural thing in the world, and the aim of our Quality Mark is to give them reassurance and certainty that the business they are entering welcomes mums and will do everything they can to ensure they can feed in comfort."

Liverpool is seeing an increase in breastfeeding rates, but still lags behind the national average. A total of 53% of new mums feed naturally, compared to 74% elsewhere, dropping to 32% at 6 to 8 weeks against 44% across the rest of the country. The City's peer support group for breastfeeding, Liverpool Bambis; who are based at and managed by Wavertree, Childwall and Woolton Children's Centre; has supported 16,000 mums over the last 5 years.

Sarah Todd, Liverpool Bambis Coordinator, said:- "Breast feeding, even a short period of time, gives children the very best start in life. It has numerous health benefits for both mum and baby, which is why we work so hard to support mums to achieve their own breastfeeding goals. We are delighted with the Mayoral Quality Mark as it will have a positive impact on promoting breastfeeding in our City."

Owner Sue Kelbrick said:- "We are delighted to be involved with this initiative. As a child friendly café we understand that the need to feed a little one can come at any time and we do our very best to make sure mums feel at home. We pride ourselves on not only providing a safe and welcoming environment for mums to breastfeed, but also actively encouraging breastfeeding through our weekly Bambis' sessions. No 1 should ever be made to feel uncomfortable doing what is the most natural thing in the world, and we will be displaying the Council's Quality Mark with pride to prove our support for breastfeeding."

The other businesses to be accredited are:- Lunya in Liverpool ONE; Marmalade Skies on Allerton Road, John Lewis café; Little Eatery on Aigburth Road; Leaf on Bold Street, Love thy Neighbour on Bold Street, Café Oro on Smithdown Road and branches of Costa Coffee and Café Nero in the City.

The World Health Organisation (WHO) recommends that mother's breastfeed infants for the 1st 6 months to achieve optimal growth, development and health. The advantages include:-

► Strengthening the physical and emotional bond between mum and baby.

► Protecting the baby from infections and reduces the risk of eczema and diabetes.

► Protecting the mother against ovarian and breast cancers and weak bones in later life.

► Helps the mother return to their pre-pregnancy figure faster.