mUmU announces Halloween Party!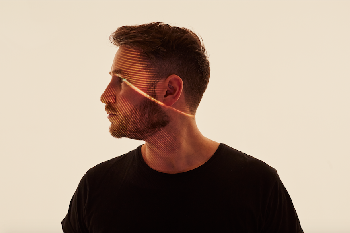 AFTER a sublime summer in Liverpool, showcasing some of the world's leading artists across the techno and house spectrum in a season of summer shows, mUmU is back again with a Halloween special, on Friday, 27 October 2017, from 9pm to 5am!, within the Great Baltic Warehouse, New Bird Street, Liverpool, L1 0BS.

Fast approaching its 10th Birthday that will take place in early 2018, mUmU continues to develop and augment its standing as a true bastion of electronic music, with an uncompromising and very much no-nonsense approach to its bookings. Still built on its very original foundations, the long standing ethos to book only the most innovative, creative and genre inspiring DJs and producers has over the years been a who's who of talent drawn from the 4 corners of the planet, built around a series of sporadic parties dotted around the renascent City's Baltic Triangle.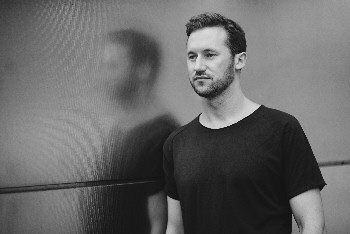 This Photo is by Zoe Lower.
For the Halloween special, it's very much business as usual, as mUmU welcomes 2 revered artists to Liverpool; Fuse party and label founder Enzo Siragusa, and the fast rising DJ and producer Archie Hamilton. Enzo has used his revered party Fuse to cultivate an unmistakeable sound, attracting a loyal, dedicated following in the process. His roots lie in jungle and drum 'n' bass, that pure, undiluted sound which sprung up from London's inner City in the mid 90's; now, with in 20 years deep and still as passionate, enthusiastic and obsessive as ever, Enzo continues to inject his ideals into his output, and brings his mesmerising sound to mUmU. And Archie Hamilton has firmly established himself as 1 of the scene's most sought after young artists. Among the most notable of these are his regular appearances at global event brand FUSE, London's fabric and Ibiza's Space and Amnesia, as well as leading international festivals like Sonus, We Are FSTVL and Found. 2016 entering Resident Advisor's Top 100 DJs poll. Support comes from mUmU's original resident Lee Rands, and warm up duties are taken care of by Flemo.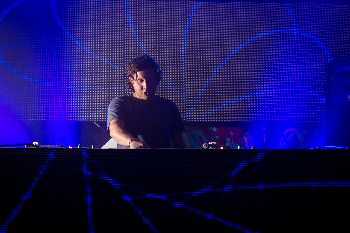 Photograph by Andy Barton.
Tickets and more information can be found on Resident Advisor's website and keep up with all the latest news about this event via Twitter.
---
By-Election due after resignation by Dukes Ward, Southport, Councillor Pat Ball
ON Thursday, 21 September 2017, the Conservative Party Councillor Pat Ball officially informed Sefton Council that she has resigned from her post as a ward member within Dukes, Southport. On hearing the news officially party leaders offered their heartfelt tributes to her. Cllr Dave Robinson, Mayor of Sefton, said:- "On behalf of the Council I would like to extend our appreciation for all of Pat's hard work as Ward Councillor and Member of Sefton Council. We wish her well for the future." Leader of Sefton Conservatives Cllr Denise Dutton led the tributes, highlighting her continued hard work and commitment for her residents. She was joined in the tributes by the Leader of Sefton Council and the Labour Group, Cllr Ian Maher, Leader of the Liberal Democrat Party, Cllr Sue McGuire, Leader of the Independent Group, Cllr Maria Bennett and Cllr Ball's Dukes Ward colleagues. Plans for a Dukes ward by-election are now being looked at with further details released in due course.

Celebrate Harry Potter with a day of magical fun this Halloween!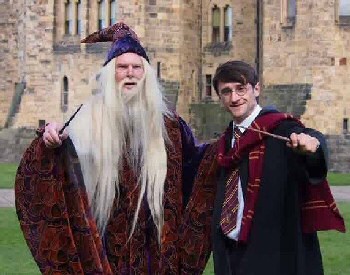 SOUTHPORT'S annual Halloween Festival, is put on by Southport BID and is now in it's 3rd year. This year, the week long event will have even more twist, turns and changes then ever! The festival aims to bring lots of fun and entertainment to the Town Centre during the Autumn ½ Term, this year, with a series of great events within the Town Centre all set to thrill and spook Halloween fans of every age.
The latest news is that Harry, Hagrid and Dumbledore will be flying into Southport for an afternoon of tricks treats and surprises marking the wizard's 20th Anniversary. They will be joined by Professor Sprout and her wand making workshop and kids will learn their wizard house with a chance to sit underneath the sorting hat. Diane Celine Photography, from Wesley Street, Southport, will also be on hand for kids to have the chance to dress up as a wizard in their very own photo shoot! We are also told that the Hogwarts Owls will also be joining the fun, along with some of their special creepy, crawly friends.
Marie Curie will be holding a fire walking contest, plus you will also find a monster petting zoo popping up! Other events included within this year's festival includes 4 days of mischievous family fun within a grand central marquee, a 2 day Indie Horror film festival at The Atkinson, and on Saturday, 28 October, a 16 foot spider will be roaming the streets... So be warned, you might find out your dinner for this Arachobot as the puppet as it navigates its way amongst the crowds looking for dinner and a playmate.
Hugh Evans of Southport BID says of the festival:- "We are really excited for this year's festival. It was time for a change and so we took on board feedback and have tried to create a real festival feel event with things to see and do all week and throughout the Town Centre. We are particularly excited about securing the Arachnobot; it has appeared in Cities and festivals around the world and we think it will be a really thrilling, fun family spectacle that will get people talking!"
Also keep an eye out for a series of events and other performances, most of which we are told will be free...
Southport's Halloween Festival has attracted a huge following online and offline, with Halloween fans from around the region and beyond heading to Southport in order to experience the Halloween fun. Will it happen this year, only time will tell. Head to:- SpookySouthport.com to hunt down the different events or follow Southport Halloween Festival on Facebook for loads of updates.
---
Your chance to photograph Miss Liverpool City Region 2017
MISS Liverpool City Region 2017, Elli Wilson, who won the title England's Billion Dollar Smile 2017, in the Miss England 2017 contest, is holding a Group Shoot on Sunday, 8 October 2017 2017. The even is being run by VAMPHire.com and will be held within he Powder Rooms Photography Studio, at the back of Liverpool Film Studios, Unit 10, 105 Boundary Street, Liverpool, L5 9YJ. Their are only be spaces for 8 photographers and the cost is just ₤40.00 per person. Also for those attending, they will get ₤5 off each of the next 2 group shoots run by VAMPHire.com at this studio. For those who do attending, the day will start at 10am with doors opening at 9:30am. The event will run until 7pm, with 1 hour fixed break for lunch. For more information visit:- this link.