Liverpool Reporter, Jazz Night @ Casablanca, Pleasureland...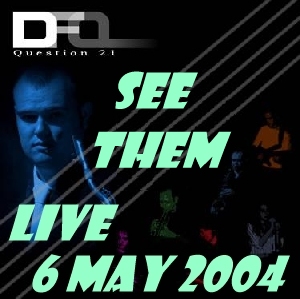 ON Thursday 6 May we will be holding our fist Jazz night in Casablanca, Pleasureland featuring the Dan Forshaw Quartet. For all who don't know much about jazz, the band is one of the Northwest's premier Jazz, Funk and Soul ensemble and have recently had a national debut album "Question 21" or "q1". The band has been to the Southport Jazz festival and is one of the main bands at this years Southport Jazz festival! Performing various styles to suit any musical taste the band will make this one of the best jazz nights in Southport. This extravaganza will cover virtually every jazz style, from dinner jazz to modern culminations of jazz and electronic funk. Making it one of the most versatile audio experiences available from a single band you will hear. You can hear the band on Liverpool Reporter.

Robin Ross jazz FM & Kit Kat Radio said that the band is "A trip from Courtney to the Classics, one of the best North West bands."

Supporting DFQ will be Southport's very own Wendy Chalke who will be singing solo.
Visit the bands web page to find out more about them at http://www.dfq.freeuk.com/indexa.htm
All Old

Woodworking Tools

Wanted.
Workshops cleared. £100 minimum paid for NORRIS planes. Old model or pond yachts wanted. Best Prices Paid.
Phone:- TONY MURLAND on:- 01449 722992.
~hAPPY BIRTHDAY~
Jemma King, 18 this week.... Happy Birthday from Mum and Dad.
IF you have some one you want to say happy
birthday to for free,
then use this email address
and put them on
to us.
The best Estate Agent

in Sefton...