HAPPY EASTER!

TO all our readers, happy Easter from all of on PCBT Photography's Reporter Group Web Sites.

Walk Of Witness, Formby
Photograph by Patrick Trollope

WORLD wide Christians commemorated this Good Friday (14 April) the annual Walk Of Witness and Formby was no exception to the rule. Over 500 people marched into the village centre from three directions, converging in Chapel Street for an open air service. As usual, this event in Formby was run and organised by the Churches Together group, a multi denominational committee. One of the event organisers told us:-"This is our most important joint service of the year and it was fantastic that the sun came out for us. We embrace all denominations at the event and it is designed to show Christian Unity and to mark the sacrifice Jesus made for us. We would like to thank everyone who came and made it such a spiritually enhancing experience. We would also like to thank the Merseyside Police Force for blocking off the roads and helping us to conduct the walks in safety."

Click below to see more photos of the Walk

If the green box above does not show, you must download a new edition of Java. To get it just use this link:- java.com/en/index.jsp

Fire at Karwowski Motors, Southport

MERSEYSIDE Police are investigating a fire that was discovered in the early hours on Friday 7 April 2006 at Kawowski Motors, located on the corner of Boundary Street and Shakespeare Street in Southport.

Officers were called in the early hours of Friday morning to the fire. Merseyside Fire Service evacuated local houses to ensure the safety of local residents. Shakespeare Street, Linacre street, Boundary Street, Fernley Road and Upper Aughton Road weere all closed for a short time whilst the Fire Service dealt with the blaze.

Merseyside Fire Service attended the incident, which has caused extensive damage to the roof area and property inside. At this stage the cause of the fire is not known but the incident is being treated as suspicious.

Any person with any knowledge of this incident is requested to contact the CID at Southport Police Station on 0151 777 3465 or Crimestoppers on 0800 555 111.

SAVE SOUTHPORT A&E!

SOUTHPORT hospital's adult A&E department's future now rests in the hands of the House of Commons due to high financial debts that where incurred this year to the Southport & Ormskirk Hospital Trust via Ormskirk hospital! Southport's MP John Pugh is backing a campaign to keep the A&E dept in Southport after it was revealed that it could be moved to Ormskirk! Mr Pugh has already collected more than 5,000 signatures for a petition, which he intends to present to parliament. Adult A&E only moved from Ormskirk Hospital to Southport Hospital last July. If the option went ahead Southport's A&E would be replaced with a Walk-In Centre and adult A&E would be moved to Ormskirk Hospital.

Skype us your views on this subject to Liverpool-Reporter and let the world HERE YOU VIEWS!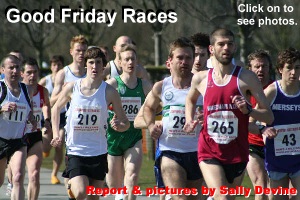 Sell Out... SOUTHPORT WEEKENDER 38
Vue Film Showing Times.
Warning Phishing Emails
Watch out for bogus lottery
A Truly Scrumptious Opportunity at the Liverpool Empire!
Letter to editor:- "Deaf Awareness Week 2006"
Letters to editor:- "TAXI!!!!! With this Which is Which ? advice for the public."
KEEP YOUR PET AWAY FROM CHOCOLATE EGGS THIS EASTER
TVYP LAUNCHES LIVERPOOL SEARCH FOR TV STARS OF THE FUTURE
Scouts Launch Fire Safety Badge in Liverpool
Folly Media Arts Organisation Seeking Additional Trustees
'Come Together' for TV's Beat Beatles on River Mersey cruise
John Lennon Airport tops latest CAA league table after another record Easter
END OF LIFE CARE PROGRESS REPORT PUBLISHED
TITANIC ANNIVERSARY
Peter Brown Craven
UKTV Style Needs Your Help!
"PHOTOGRAPHS AND DRAWINGS WANTED FROM PEOPLE OF ALL AGES!"
Good Friday races 2006 in Victoria Park, Southport
£2 million boost for Wirral's woodlands
Dental charity sinks teeth into Lib Dems over children sweet bribe
Bennett's Classic Heads For Liverpool
Hospital Shop donates theatre equipment
VENABLES RETURNS TO PICK MINI ENGLAND FOOTBALL TEAM
Earthwatch offers primary teachers an inspirational voyage of discovery
CARAVANS CAUSING MOTORING CHAOS
The region's schools and colleges perform...
New powers of appeal over housing decisions imminent
1/2 OUR PETS ARE DISEASED
Are we turning into a nation of clones?
Letter to the editor:- "Warrington film festival"
ITS EASTER… ITS DIY SEASON
FREE COURSE FOR LIVERPOOL FILM WRITERS
Public views sought for next Lottery licence
Walk Of Witness Photos
BEWARE OF DEL BOY TRADERS
BBC Blast Seeks Young Local Sports Reporters in Liverpool
Civic tribute to Hillsborough victims
YOUNG PEOPLE GET CREATIVE WITH LOTTERY CASH
LCC and PfS announce next phase of £400m BSF programme
The 5th City of Liverpool Business Fair, Liverpool Town Hall
ALTERATION TO STEAM PACKET FAST CRAFT SCHEDULES ON THURSDAY 20 APRIL 2006
Southport Fc win again
~HAPPY BIRTHDAY~
If you have someone you want to say happy birthday to, for free,
then use the email address below to send us the names
you want us say happy birthday to, and/or a photograph.
Email us today at:-

birthdays

@southportreporter.com