Mr Southport & Miss Southport 2006

THE search is now over for this year's Mr and Miss Southport. Organised and run by Bedazzled Model Agency based in Liverpool. The event has been an interesting event for Southport this year. The event featured lots of good looking young ladies, all of whom could have quite easily have won the title and represent the town fantastically at the Miss England contest. It was not only the ladies who took to the floor as lots of fantastic lads who where also impressing the judges for a place in Mr England.

Bedazzled Models said:- "We would like to thank all the sponsors and contestants for making this evening what it was, a fantastic show. We would also like to thank Havana night club for all their help and also for hosting the event. It shows why they are number one night club in Southport."

Many lessons were learned from what was the first Miss Southport contest to be held in the resort for many years. Log on next week to find out who the two winners are (above) as well as seeing lots more images of the event.

Just Married!

CONGRATULATIONS to both of you from all of us at St John Ambulance, Southport. Have a fantastic honeymoon.

If you have a wedding send in a picture and a small message and we will run it for you. weddingshots@southportreporter.com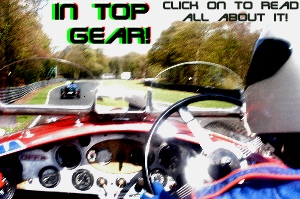 VSCC AT OULTON PARK
New unit helps keep hospital beds free
Mersey Ferries Services, Timetable Update May 2006
Vue Film Showing Times.
SMART WORKERS URGED TO STAY AWAY THE FIRST FRIDAY IN MAY
Key to tooth loss is 'in the spit' says dental charity
Save Our Sundays campaign
CANNON & BALL FIRE OFF BIG BIKE RIDE CHALLENGE
Made in Liverpool 06
Baghdad, a place of war and terror... but has it always been that way?
DEAF AND HARD OF HEARING PEOPLE STILL FACE DISCRIMINATION IN THE JOB MARKET
EMAIL SAVVY CONSUMERS USE MUTLIPLE ACCOUNTS
SMARTER WORKING CAMPAIGN GETS TUC SUPPORT
The power of 10
Peter Brown Craven Minor League
Car driving standards and guzzling 4x4's slammed…
Letters to editor:- "Vandalism in Victoria Park"
ON YOUR BIKE TO HELP FUND CURE
Skin Cancer: Men Not Getting the Message
BOMBED OUT CHURCH RELIVES IT'S PAST
The allotment - a green lung
78% support longer shopping hours on Sunday
Increased poor workplace health no laughing matter
DO YOU PLAY BADMINTON?
Appeal for blood donors in May
HOLIDAYMAKERS AT RISK OF DEADLY EUROPEAN VIRUS
LIVERPOOL HOMECOMING SET FOR CLIPPER RACE!
HEWITT ANNOUNCES FULL SCALE CLINICAL AUDIT
BLACKPOOL TOWER: ICON
COOL JOOLS ORCHESTRATES A POPS OPENING!
La Boheme and Rigoletto
We're running out of time...
BANK HOLIDAY 'HATES AND GREATS'
ATTEMPTED ROBBERY ON HAWTHORNE ROAD, BOOTLE
COUNCILS TREBLE CONVICTIONS FOR BENEFIT FRAUD IN 4 YEARS
MUSEUMS & GALLERIES MONTH
Norman Parkinson:- Portraits in Fashion
FINALLY, BRITAIN'S FAIRER LOTTERY IS HERE
Waterloo celebrates promotion
ROBBERY ON CROSS BARN LANE
~HAPPY BIRTHDAY~
If you have someone you want to say happy birthday to, for free,
then use the email address below to send us the names
you want us say happy birthday to, and/or a photograph.
Email us today!