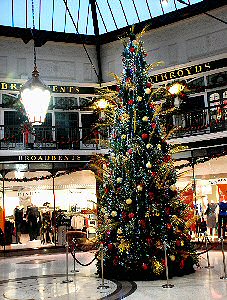 HAPPY CHRISTMAS!
WE would like to wish our readers a very happy Christmas and a fantastic New Year. 2008 has had many highs and lows for us here at Southport Reporter, just has for many businesses through out the world. What 2009 will bring us will be very interesting, but lets hope that the spirit of cooperation that has come to are area, thanks to Capital Of Culture will remain. Good luck and thank you for you continued support. We want to find out what you think will be big in 2009. Email us now to news24@southportreporter.com and give us your ideas as to what the headlines will be through out 2009.
THE SALES ARE COMING!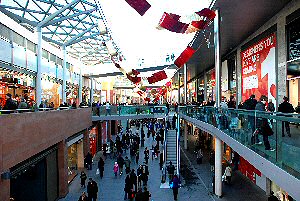 LIVERPOOL ONE will see Debenhams Biggerst ever sale starting at 7am on Boxing Day, with 70% off thousands of lines according to Liverpool One. They also have told us that many other stores' sales will also start Boxing Day including shops like American Apparel, Ted Baker, Zavvi, Gap, Monsoon, Zara and The Disney Store. The bargains are set to come thick and fast, meaning you'll get even more for your money at Liverpool ONE. But they do stress that selected lines and concessions may not be participating and times may vary with some stores.

Liverpool ONE has plenty of safe and secure parking spaces like John Lewis and Hanover St. car parks and Q-Park is offering a 30% discount off late night parking until the end of December 2008. So you could park after 5pm all evening for just £3.50!

There's a lot to do and see this Christmas at Liverpool ONE, and we're even open Boxing Day, New Year's Eve, and New Year's Day, giving you even more time to grab a post Christmas bargain!

Christmas opening hours

• Boxing Day 10am to 6pm *

• 27 December 9am to 7pm

• 28 December 11am to 5pm

• 29 December to 30 December 2008 9am to 8pm

• New Year's Eve 9am to 6pm

• New Year's Day 10am to 6pm *

* Selected stores are open Boxing Day and New Year's Day and some stores may trade for longer. Please check individual stores and Liverpool ONE's website for details.