Steven Gerrard has been charged!!!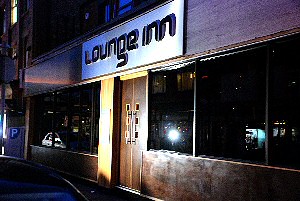 INTERNATIONAL, national, local media descended on Southport, Merseyside after a surprising incident in a bar in Southport Town centre, in the early hours of Monday, 29 December 2008. The alleged incident, according to Merseyside Police, resulted in a 34 year old man being taken to hospital with facial injuries. It was soon established that Merseyside Police were investigating an assault that took place in the Lounge Inn, Bold Street and that England and Liverpool footballer Steven Gerrard MBE was involved with five other men. It was reported in the media that Steven Gerrard was out celebrating after game on Sunday, that saw the Liverpool FC captain scoring twice. At the time Merseyside police just told the media:- "We are investigating an assault that took place in the early hours of the morning on Bold Street in Southport. At around 2.30am this morning, officers attended a disturbance at licensed premises on Bold Street. Six men were arrested on suspicion of section 20 assault on Lord Street. Anyone who saw anything or who has any information is asked to call Merseyside police on 0151 777 3165 or Crimestoppers on 0800 555 111." Later, on Monday, 29 December Merseyside Police confirmed that:- "Four of the men arrested were aged 33; a 31 year old,a 29 year old and a 19 year old, all whom come from the Huyton area, aswell as a 28 year old man from Formby and a 18 year old man fromLitherland were also in police custody." Late on Monday Night it was revealed that Steven Gerrard had been charged with assault and affray following a disturbance at a Merseyside night-club. After spending 21 hours in police custody, the world famous, 28 year old footballer, was driven home to Formby, after being bailed over the incident. On Thursday, 30 December 2008, Liverpool Football Club has issued a statement when it said:- "Steven has been an outstanding servant to Liverpool for the last 10 years and the club will give him all the support he needs at this time."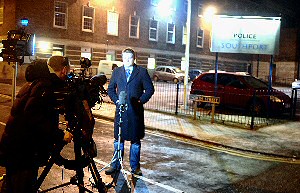 29 year old John Doran and 19 year old Ian Smith, who are both from Huyton, Liverpool, have also been charged and bailed
over the incident according to Merseyside Police. All three will now appear at North Sefton Magistrates' Courts, Albert Road, Southport, on 23 January 2008, accused of assault occasioning actual bodily harm and affray. It was also revealed by Merseyside Police that three other men have been released on police bail, pending further inquiries.

The Football Association told the media that it would not be making any comment on the Premier League star's case other
than to stress that his position within the England team was not in question. It also added that players will continue to be considered for England while police investigations were on-going, with their situation looked at on a case-by-case basis, were they to be convicted of a serious criminal offence.

In a statement, a Merseyside Police spokesman said:- "Merseyside Police has charged Steven Gerrard, 28 years, of Formby, Sefton, John Doran, 29, and Ian Smith, 19 years, both from Huyton, Liverpool, with assault occasioning actual bodily harm and affray following an incident at Bold Street in Southport in the early hours of Monday, 29 December 2008."

Please do email us views on this topic to news24@southportreporter.com.
5 Quick Steven Gerrard facts:-
1. He has been capped by England 70 times.
2. He has captained his country four times.
3. Liverpool John Moores University gave him an honorary fellowship in 2007.
4. He was made MBE in 2007
5. In 2008 he was awarded the Freedom of Knowsley Borough.
WE WILL BE OUT AND ABOUT ON NEW YEARS EVE.
AS with our traditions we will be out and about on New Years Eve in and around Merseyside. So keep an eye out for us when you are out partying.
Please remember that all our staff carry ID. If you get asked for a photograph and you want to confirm the photographer is one of our staff, then please do ask them to show you press ID to you. Also you can check with the venues, as we have pre-arranged with them, as normal, that we will be attending their celebrations.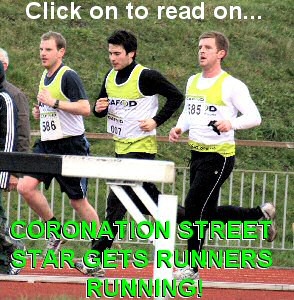 --- MORE NEWS REPORTS BELOW ---
NEW YEARíS RESOLUTION:- MAKE 2009 THE YEAR OF DONATION
DOGS TRUST WELCOMES BAN ON CAT & DOG FUR TRADE
INTERNATIONAL GOSPEL STAR TO APPEAR AT BANKS METHODIST CHAPEL
CORONATION STREET STAR GETS RUNNERS RUNNING!
The Picket Liverpool -
'FUSE Tomorrows People'
PDSA AIMS FOR KNOCKOUT CHRISTMAS AS WORLD CHAMPíS MODEL GIRLFRIEND LENDS SUPPORT
Lethal rural roads need 'Intelligent Speed Adaption' treatment first, says IAM
The credit crunch hits disabled children
Lost without Sat Nav?
DESIGN CLASSICS SET THE BENCHMARK FOR ROYAL MAILíS 2009 STAMP PROGRAMME
Entries will be going live very soon for
'Pedal it Pink'
STAY SAFE THIS NEW YEAR... DON'T DRINK AND DRIVE!
British Heart Foundationís Unwanted Gift Appeal
2009 What Do You Think Will Happen?
IT is your last chance to get your predictions about 2009 in to us. We are doing audio interviews and also would like a few emails as well. Letís see if any of you can tell the future. Also let us know what New Year resolutions you are making, if any...
Please do email us views on this topic to:-
news24@southportreporter.com.

Take care and be aware this New Year
MERSEYSIDE Police have asked the public to take care this New Year's Eve. As huge numbers of people are expected to be out celebrating the end of 2008, Merseyside Police is appealing to revellers to be smart and stay safe this New Year.

In an effort to reduce alcohol related violence and disorder, Merseyside Police are asking people to be aware of their behaviour and their alcohol consumption. They will also be advising them of the consequences of alcohol fuelled anti-social or violent behaviour; whether that be an £80 fine or a night behind bars, or worse.

High visibility patrols will be out in and around all licensed premises on Merseyside to tackle irresponsible, drunken and rowdy behaviour as well as warning licensees about the penalties they could face if they promote irresponsible drinking.
Merseyside Police's Liverpool North Area Commander, Steve Watson told the media that:- ďWe donít want to stop people having a good time over New Year, far from it. In fact we want everyone to have a good New Year, which is why we are so determined to stamp out unacceptable behaviour, which is often caused as a result of too much alcohol.Ē

Merseyside police adds that:- "Being aware of your surroundings and staying alert, you can ensure you that you get home safely on New Yearís Eve, with all your valuables intact."
You can read this report and also information about how to stay safe on the Merseyside Police website.

~HAPPY BIRTHDAY~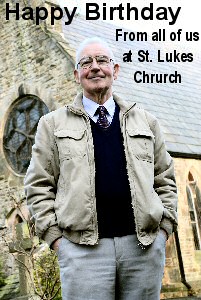 If you have someone you want to say happy birthday to, for free, then use the email address below to send us the names you want us say happy birthday to, and/or a photograph. Email us today!