Peel to Hold 'Liverpool Waters' Community Consultation Event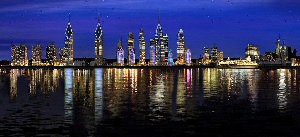 ON 29 January 2010 and 30 January 2010, Peel will be hosting a community consultation event in respect of this magnificent project titled Liverpool Waters to show their latest development plans for the redundant docks area north of the Pier Head in Liverpool. The open event will take place in the shop at 9 Whitechapel in Liverpool city centre located between the Met Quarter and Lord Street - from 10 am to 5 pm both days.

Members of the public of all ages are invited. There will be a colouring competition for kids aged up to 12 years with the chance to win an iPod. Visitors will be able to meet Peel's team, see artists' impressions and a scale model of the draft Liverpool Waters scheme and will be invited to give their views. An outline planning application is currently being prepared. This £5.5 billion waterside development scheme is the largest urban regeneration project in the UK extending to over 150 acres of currently derelict dockland. The proposals are designed to transform the site from an inaccessible, under-used area with a poor quality environment into a high quality, mixed-use new quarter of Liverpool where people can live, work and enjoy the spectacular waterfront. Peel's vision for Liverpool Waters includes creating a major sustainable community in this part of the city. It is being designed to make a significant contribution to the economic resurgence of Liverpool and its wider area, accommodating new and existing residents and increasing the number of visitors to the city. Part of Liverpool Waters is being planned by Peel to accommodate city centre expansion. It is also intended to stimulate regeneration in adjoining areas of the city centre, north Liverpool and the wider area.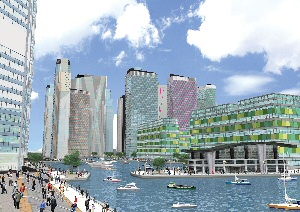 The mixed use development will include offices /commercial areas, new homes and visitor attractions with supporting uses, local shops and services. Based on a 30 year programme, Peel's aspiration is that Liverpool Waters will become home to a substantial workforce and population, delivering many thousands of new jobs and homes.

Part of the site lies in Liverpool's World Heritage site. Peel's proposals are being designed carefully to protect and conserve the historic features of the area, keeping the important heritage of the docks and showcasing their history. The project is to be exhibited for six months in Shanghai, China, at the largest international exhibition ever held:- "World Expo 2010" - where Liverpool will have a dedicated pavilion. The Expo will serve to reinforce the role of Liverpool and the wider North West region. The aim is to attract international and national investment to Liverpool allowing the city to compete with the best waterfront cities in the world. Liverpool is the only UK city to have a dedicated presence at Expo 2010. Lindsey Ashworth, Development Director at Peel said, "We urge all who live or work in the Liverpool area to come to our consultation event at the end of this week. This is a great opportunity to see first hand what the scheme now entails and to find out what progress has been made over the last 12 months. Peel and their team will welcome questions and be pleased to hear comments from visitors."

Consultation Dates:- Friday, 29 January 2010 to Saturday, 30 January 2010, from 10 am

Venue:- 9 Whitechapel, Liverpool - L1 6DS

Click on here to see bigger night panoramic art work picture.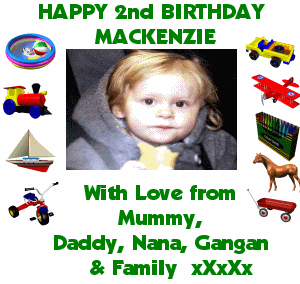 If you have someone you want to say happy birthday to, for free, then use the email address below to send us the names you want us say happy birthday to, and/or a photograph. Email us today!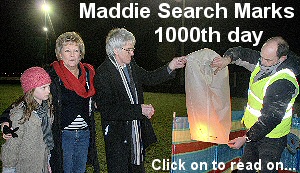 --- MORE NEWS REPORTS BELOW ---
Maddie Search Marks 1000th day
LINPAC 'supplier of the year' in first SOCIUS NETWORK award
NEXT OF KIN APPEAL - ALLAN MOULTON
Liverpool Italian Opera Co. host:- 'OPERA FOR HAITI'
MISSING 15 YEAR OLD - HAVE YOU SEEN HER?
Cameron's Tories vote against EU proposals to tackle tax dodgers and target tax havens
MORGAN ASHURST DONATION HELPS AVIATION SOCIETY TO SOAR
GREEN BELTS ARE MORE THAN LINES ON A MAP
Pedal It Pink Returns To Liverpool For 2010
MORE JOBS FOR THE GIRLS
Merseyside businesses prescribed recession hangover tonic
Six Mersey NHS trusts pilot MoT-style checks for doctors
Trailblazers Gear Up For Project 2010
Natural England urges Northwest residents to keep New Year resolutions and enjoy a walk in the country
Older people in the North West should get more help to live independently
Play fair when enforcing music at work laws
Children learn Holocaust lessons
SHOOTING ON HATHERSAGE ROAD, HUYTON
MEP fights for fuel efficient cars
ARRIVA BUS PASSENGERS TO RECEIVE £30,000 IN GIVEAWAYS
A TRAVELWISE WAY TO GET FIT
Police figures show over 21,000 child sex offences last year says NSPCC
A deafening silence - children and young people with diabetes feel they are being ignored
SHOTS FIRED, GARAGE FORECOURT QUEENS DRIVE / MOSCOW DRIVE
SUBSTANTIAL HAUL OF SUSPECTED DRUGS SEIZED IN NORRIS GREEN
SWIMMERS NEEDED TO TAKE ON EXCITING CHARITY CHALLENGE
RED ROCKS NURSING HOME, MERSEYSIDE, IS NORTH'S BEST CARE HOME 2009
STILL MISSING FROM HOME - HAROLD 'LAL' SPENCER
UPDATED APPEAL - MAN FOUND INJURED ON PRINCES ROAD, LIVERPOOL
2009 busiest year on record for RNLI lifeboat crews in the north of England
Woman found dead in car
DO YOU KNOW WHAT "ICE" IS ON A MOBILE PHONE?
GROUNDBREAKING HOSPITAL BLOOD CLOT GUIDELINES TO SAVE OVER 3,100 NEEDLESS DEATHS PER YEAR
New support group for glaucoma sufferers
Road Traffic Collision Investigation - Stopgate Lane, Aintree
New research shows need for new thinking on policies for young adults
RE-APPEAL FOR INFORMATION, SHOTS FIRED QUEENS DRIVE
Over 200,000 children living in severe poverty
Estelle Morris to chair commission on school libraries
| | | | |
| --- | --- | --- | --- |
| This weeks news in pictures | | | |
BUSINESS FOR SALE

SOUTHPORT'S small, yet well known Shamrock Sandwich Shop on Hill Street, Southport (PR90NW) is now up for sale. The business has a good regular clientele, making it an ideal business opportunity. Call 01704 501 769 for more information.